Online Applied Business Analytics Graduate Certificate
The online Graduate Certificate in Applied Business Analytics provides comprehensive coverage of data analytics concepts, techniques, and state-of-the-art tools used in the process of data-driven business decision-making. Students have the opportunity to gain hands-on experience with a variety of analytical models and decision-support tools and to apply them to interlinked data-inputs and large data sets in the areas of marketing, operations, product and technology innovations, financial services, human resources management, and others. The curriculum covers advanced software tools and functions such as predictive modeling, text and data mining, visual analytics, simulations, and OLAP tables. Graduates of the program will be able to analyze data-driven business processes, select appropriate analytical methods to monitor and identify performance issues, and propose optimal data-based solutions.
Students who complete the Graduate Certificate in Applied Business Analytics will be able to demonstrate:
The knowledge and skills to better utilize available information in operational, tactical, and strategic decision making in organizations.
The ability to apply various powerful emerging technologies and techniques for increasing the value of both in-house and third party data sets.
An understanding of how organizations are using interlinked data-inputs, analytics models, and decision-support tools to better understand their operations, customers, and markets.
The skills to understand web analytics and metrics, procure and process unstructured text, and delve into their hidden patterns.
The expertise to facilitate knowledge discovery using data mining and visualization techniques over vast amounts of data.
Why Choose BU's Graduate Certificate in Applied Business Analytics?
Boston University certificate programs comprise just four courses (16 credits) and provide essential skills and capabilities in high-growth industry areas. Certificate programs also provide a pathway to Metropolitan College management degree programs.
Learning from expert faculty from MET's Department of Administrative Sciences, students will gain a comprehensive understanding of the concepts, techniques, and state-of-the-art tools used in the process of data-driven business decision-making—an area of burgeoning need in today's marketplace.
Online certificate programs share courses and instructors with MET's master's degree programs in management, ranked #9 among the nation's Best Online Graduate Business Programs (Excluding MBA) by U.S. News & World Report in 2018.
Career Outlook
Mathematicians
21% increase in jobs through 2024
$111,110 median annual pay in 2015
Management Analysts
14% increase in jobs through 2024
$81,320 median annual pay in 2015
Financial Analysts
12% increase in jobs through 2024
$80,310 median annual pay in 2015
Statisticians
34% increase in jobs through 2024
$80,110 median annual pay in 2015
Operations Research Analysts
30% increase in jobs through 2024
$78,630 median annual pay in 2015
Market Research Analysts
19% increase in jobs through 2024
$62,150 median annual pay in 2015
Bureau of Labor Statistics, U.S. Department of Labor, Occupational Outlook Handbook, 2016-17 Edition

By 2018, the United States alone could face a shortage of 140,000 to 190,000 people with deep analytical skills as well as 1.5 million managers and analysts with the know-how to use the analysis of big data to make effective decisions.
McKinsey & Company
Big Data: The Next Frontier for Innovation, Competition, and Productivity, 2011

Money Matters
Boston University Metropolitan College (MET) offers competitive tuition rates that meet the needs of part-time students seeking an affordable education. These rates are substantially lower than those of the traditional, full-time residential programs yet provide access to the same high-quality BU education. To learn more about current tuition rates, visit the MET website.
Financial Assistance
Comprehensive financial assistance services are available at MET, including graduate assistantships (up to $4,200 per semester), scholarships, graduate loans, and payment plans. There is no cost to apply for financial assistance, and you may qualify for a student loan regardless of your income. Learn more.

Curriculum
Boston University's Graduate Certificate in Applied Business Analytics consists of four required online courses (16 credits).
Students who earn the Graduate Certificate in Applied Business Analytics may waive MET AD 616, MET AD 654, and MET AD 688 for the Boston University Metropolitan College Master of Science in Applied Business Analytics degree program.
As a prerequisite to the course MET AD 571 Business Analytics Foundations, applicants are required to complete MET AD 100 Pre-Analytics Laboratory. Some courses may have additional prerequisites.
Courses
(Four courses/16 credits)
METAD571 Business Analytics Foundations
Prereq: AD100 Pre-Analytics Laboratory
This course presents fundamental knowledge and skills for applying business analytics to managerial decision-making in corporate environments. Topics include descriptive analytics (techniques for categorizing, characterizing, consolidation, and classifying data for conversion into useful information for the purposes of understanding and analyzing business performance), predictive analytics (techniques for detection of hidden patterns in large quantities of data to segment and group data into coherent sets in order to predict behavior and trends), prescriptive analytics (techniques for identification of best alternatives for maximizing or minimizing business objectives). Students will learn how to use data effectively to drive rapid, precise, and profitable analytics-based decisions. The framework of using interlinked data-inputs, analytics models, and decision-support tools will be applied within a proprietary business analytics shell and demonstrated with examples from different functional areas of the enterprise. [4 credits]
METAD616 Enterprise Risk Analytics
Prereq: METAD571
The course offers an overview of the key current and emerging enterprise risk analytical approaches used by corporations and governmental institutions and is focused on understanding and implementing the enterprise risk management framework on how to leverage the opportunities around a firm to increase firm value. The major risk categories of the enterprise risk management such as financial risk, strategic risk and operational risk will be discussed and risk analytics approaches for each of these risks will be covered. Students will learn how to use interlinked data-inputs, analytics models, business statistics, optimization techniques, simulation, and decision-support tools. An integrated enterprise risk analytics approach will be demonstrated with examples from different functional areas of the enterprise. [4 credits]
METAD654 Marketing Analytics
Prereq: METAD571
Become familiar with the foundations of modern marketing analytics and develop your ability to select, apply, and interpret readily available data on customer purchase behavior, new customer acquisition, current customer retention, and marketing mix optimization. This course explores approaches and techniques to support the managerial decision-making process and skills in using state-of-the-art statistical and analytics tools. Students will have an opportunity to gain basic understanding of how transaction and descriptive data are used to construct customer segmentation schemas, build and calibrate predictive models, and quantify the incremental impact of specific marketing actions. [4 credits]
METAD688 Web Analytics for Business
Prereq: METAD571
Explore web analytics, text mining, web mining, and practical application domains. The web analytics part of the course studies the metrics of websites, their content, user behavior, and reporting. The Google analytics tool is used for collection of website data and doing the analysis. The text mining module covers the analysis of text including content extraction, string matching, clustering, classification, and recommendation systems. The web mining module presents how web crawlers process and index the content of web sites, how search works, and how results are ranked. Application areas mining the social web and game metrics will be extensively investigated. [4 credits]
Admission
Applicants to the graduate certificate program are required to have a bachelor's degree from a fully accredited institution, and to successfully complete the Pre-Analytics Laboratory module, or possess equivalent knowledge.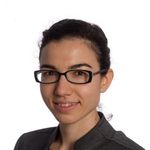 Canan Gunes Corlu
Assistant Professor of Administrative Sciences; Faculty Coordinator for Applied Business Analytics Programs
PhD, MS, Tepper School of Business at Carnegie Mellon University; BS, Koc University
Vijay Kanabar
Associate Professor of Computer Science and Administrative Sciences; Director of Project Management Programs
PhD, University of Manitoba; MS, Florida Institute of Technology; MBA, Webber College; BS, University of Madras, India; PMP (Project Management Professional), Project Management Institute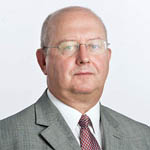 Vladimir Zlatev
Associate Professor of the Practice of Administrative Sciences
PhD, MS, BS, Dresden University of Technology
Getting Started
To learn more or to contact an enrollment advisor before you get started, request information using the button below and tell us a little about yourself. Someone will be in touch to answer any questions you may have about the program and detail the next steps in earning your degree. You can also start your application or register for a course at Metropolitan College.