Online Master of Science in Enterprise Risk Management Degree
Available online, on campus, or in a blended format, the online Master of Science in Enterprise Risk Management (MSERM) program at Boston University's Metropolitan College integrates cutting-edge intellectual content from the academic world with sophisticated management practices of leading global corporations.
The imperative of the 21st century business environment, Enterprise Risk Management is a holistic management construct for identifying potential threats, risks, and vulnerabilities in an organization and its business enterprise. It concerns ongoing, never-ending strategies to evaluate and mitigate potential disruptions, and encompasses resiliency planning, prevention, crisis management, business continuity management, and recovery. As such, the ability to contribute to enterprise risk planning and execution is an important skill for many business leaders.
The primary objective of the MSERM program is to develop sophisticated professionals who can take on enterprise risk challenges in today's turbulent business world, enhancing business value by providing solutions that mitigate risk across entire business enterprises.
Students who complete the master's degree in Enterprise Risk Management will be able to demonstrate:
Proficiency in designing and evaluating exposures and the available response options, and developing appropriate plans for widely used enterprise risk management, business continuity planning, and disaster recovery frameworks and processes.
Skills in the use of quantitative and qualitative data to estimate the likelihood and severity of individual exposures.
The skills and abilities necessary to undertake management and leadership roles in the profession of enterprise continuity, with an appreciation of the broad issues of continuity, security, and risk management.
A broad understanding of the different aspects of business continuity as it impacts the continued operations of the firm, from supply-chain management through higher-level strategy development involving markets and industry sustainability.
Awards & Accreditations

Accredited member of AACSB International―The Association to Advance Collegiate Schools of Business
Why Choose BU's Master of Science in Enterprise Risk Management?
In 2018, Metropolitan College's online master's degrees in management were ranked #9 among the Best Online Graduate Business Programs (Excluding MBA) by U.S. News & World Report.
Boston University is an accredited member of AACSB International―The Association to Advance Collegiate Schools of Business.
MET's MS in Enterprise Risk Management is one of the few programs to immerse students in all aspects of risk management and organizational continuity.
Career Outlook
Management Analysts
14% increase in jobs through 2024
$81,320 median annual pay in 2015
Operations Research Analysts
30% increase in jobs through 2024
$78,630 median annual pay in 2015
Business Continuity Planners
8% increase in jobs through 2024
$68,170 median annual pay in 2015
Emergency Management Directors
6% increase in jobs through 2024
$67,330 median annual pay in 2015
Bureau of Labor Statistics, U.S. Department of Labor, Occupational Outlook Handbook, 2016-17 Edition
Money Matters
Boston University Metropolitan College (MET) offers competitive tuition rates that meet the needs of part-time students seeking an affordable education. These rates are substantially lower than those of the traditional, full-time residential programs yet provide access to the same high-quality BU education. To learn more about current tuition rates, visit the MET website.
Financial Assistance
Comprehensive financial assistance services are available at MET, including graduate assistantships (up to $4,200 per semester), scholarships, graduate loans, and payment plans. There is no cost to apply for financial assistance, and you may qualify for a student loan regardless of your income. Learn more.

Curriculum
The Boston University Metropolitan College Master of Science in Enterprise Risk Management consists of 10 required courses (40 credits).* Students who already hold the Graduate Certificate in Enterprise Risk Management may waive the four specialization courses.
With appropriate advanced planning, you can use degree electives from your Master of Science in Enterprise Risk Management to satisfy up to two required courses in an Administrative Sciences graduate certificate program—leaving only two additional courses to be completed in order to receive a graduate-level certificate.
*Degree requirements may vary for those students transferring credits from previous coursework at Boston University or receiving course waivers due to professional designations.
Courses
Students must complete the degree core courses, the specialization requirements, and electives, as indicated.
Degree Core Courses
(Four courses/16 credits)
METAD632 Financial Concepts
Introduction to the concepts, methods and problems of accounting and financial analysis. Includes accounting principles, measurement and disclosure issues, financial statement analysis, time value of money, cash flow projection and analysis, capital budgeting and project evaluation, bond and equity valuation, cost of capital and capital structure. 4 cr. [4 credits]
METAD642 Project Management
The course examines the concepts and applied techniques for cost effective management of both long-term development programs and projects. Project management principles and methodology are provided with special focus on planning, controlling, and coordinating individual and group efforts. Key topics of focus include overview of modern project management, organization strategy and project selection, defining a project and developing a project plan and scheduling resources, project risk analysis, work breakdown structures, and project networks. MS Project will be introduced in this course to provide hands-on practical skills with the above topics. Mastery of key tools and concepts introduced in this course provides a significant competitive advantage in the marketplace. [4 credits]
METAD715 Quantitative and Qualitative Decision-Making
Explores decision making and policy formulation in organizations. Includes goal setting and the planning process, rational models of decision making, evaluation of alternatives, prediction of outcomes, cost-benefit analysis, decision trees, uncertainty and risk assessment, and procedures for evaluation of outcomes. [4 credits]
METAD741 The Innovation Process: Developing New Products and Services
Addresses the specifics of new product and service development and fostering innovation and technology to increase performance. Topics include generating and screening initial ideas; assessing user needs and interests; forecasting results; launching, and improving products and programs; bringing innovation to commercial reality. [4 credits]
Specialization Courses
(Four courses/16 credits)
METAD610 Enterprise Risk Management
This overview course examines the management issues involved with assessing the security and risk environments in both the private and public sectors in order to assure continuous system-wide operations. The course studies the elements of risk assessment and operational continuity using the project management framework of planning, organizing, and control. Students are exposed to the role of the firm in crisis response and management as well as the terms, systems, and interactions necessary to assure continuous operations. Topics include: the role and need for comprehensive assurance strategy and planning; the security aspects of the firm; an overview of the system-wide structure?as well as the organizations within that structure?designed to plan for and respond to local or national crisis; the social and emotional impact on the workforce as well as its effect on productivity; and the organizational infrastructure relating to national, regional, and international compliance. 4 cr [4 credits]
METAD617 Business Continuity Management
The course presents, assesses, and discusses the contemporary theories, methods and practices related to business continuity (BC), business continuity management (BCM) and resiliency planning. The course incorporates the underpinnings of enterprise-wide risk management (ERM); however, it is designed to focus on broad-based threats, vulnerabilities, unexpected events, emergencies, and crises that may impacts organizations and their leaders and professionals. The course focuses on the design, development and applications of resilience, emergency planning, crisis management, BC, and disaster recovery used by organizations in the private sector. It presents a comprehensive, cutting-edge framework pertaining BCM in complex organizations and challenging environments.

The course elements are divided into two parts. Part I addresses the fundamental concepts and constructs, including leadership, governance, policy, strategy, program management, the driving forces of change, taxonomy of threats, risks, and business impact analysis (BIA). BIA is an important technique used for identifying and developing strategies to take advantages of opportunities and to prevent, prepare for, and mitigate negative impacts. Part II provides descriptive and analytical perspectives pertaining to prevention, emergency preparedness, resiliency plans, crisis management, emergency responses, BC, and disaster recovery. Resiliency and emergency planning involve preparing for unplanned events that can cause significant harm to employees, stakeholders, customers, the community, and the public, especially ones that can disrupt systems, processes and operations, cause physical injuries, environmental damage, asset destruction, and threaten the finances and or public image of the company. Monitoring, auditing, and communications are special topics pertaining to the ongoing efforts to ensure that BCM is functioning properly. [4 credits]
Plus two of the following:

METAD613 Enterprise Risk Planning and Compliance
Prereq: MET AD610
Students are exposed to the important issues relating to corporate and organizational security and risk from both the perspective of systems designed to protect against disasters and aspects of emergency preparedness should systems fail. Security areas of study include information technology, terrorism, and other organization disruptions. Students study proactive risk assessment through management risk analysis techniques and simulations. Students will be able to design a company or agency global assurance plan, organize the strategy to make the plan operational, and implement control measures to assess the plan's degree of success. The course also provides explanations of legal/regulatory, auditing, and industry- specific requirements related to compliance, control, and reporting issue sin business risk management. The role of establishing and maintaining standards by local, national, and international agencies is discussed, as is the importance of these agencies in certifying operations. 4 credits [4 credits]
METAD614 Disaster Management
Prereq: MET AD610
This course takes concepts covered in MET AD610 and MET AD613 and applies them in more detail mainly to the corporate-private sector environment. During this course, we will first review the organization and processes necessary to effectively respond to and manage incidents, including the transition from emergency response and incident management to business recovery. Finally, the course will focus on disaster recovery, with an emphasis on technology recovery, an absolutely essential but sometimes overlooked component of any successful corporate recovery program. 4 credits [4 credits]
Additional Courses
(Two courses/8 credits)
Select two additional Administrative Sciences graduate-level courses (8 credits) with advisor's approval. Graduate-level courses may also be selected from other Metropolitan College departments or other Boston University schools and colleges, with an advisor's approval.
John Maleyeff
Associate Professor of the Practice of Administrative Sciences
PhD, MS, University of Massachusetts at Amherst, BA, East Stroudsburg State College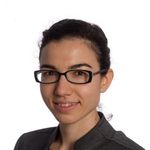 Canan Gunes Corlu
Assistant Professor of Administrative Sciences; Faculty Coordinator for Applied Business Analytics Programs
PhD, MS, Tepper School of Business at Carnegie Mellon University; BS, Koc University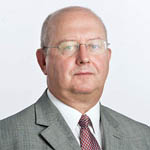 Vladimir Zlatev
Associate Professor of the Practice of Administrative Sciences
PhD, MS, BS, Dresden University of Technology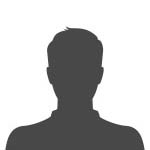 Donald Byrne, CBCP, CDCE, ISO Lead Auditor, TIA 942 Lead Auditor
Instructor
President and CEO, METRIX411; Host, Business IQ Radio Show (WBNH); Chair, TIA Committee on Edge Data Centers
MBA, Southern New Hampshire University; BA, St. John University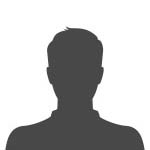 Mark Carroll, FBCI, MBCP, PMP, CISSP, CISA, CGEIT, CPIM
Instructor
Senior Vice President and Business Risk Officer with Income Research + Management (IR+M), Boston; Editorial Advisory Board, Continuity Insights
MBA, Babson College; BA, Boston College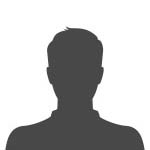 Michael Dolan, CBCP, CEM, EMT-B
Instructor
Business Continuity Consultant, Blue Cross Blue Shield of Massachusetts
MS, Canisius College; BA, Salve Regina University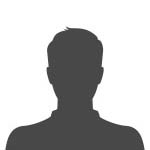 Michael Jennings, CBCP, CBCS, CICRA, CDCP, CCSFP, CIS LI, C GDPR P
Instructor
Senior Director and Practice Leader, Resiliam; Editorial Advisory Board, Continuity Insights
MS, Boston University; BA, Norwich University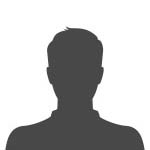 Stephen A. Morash
Instructor
Director of Emergency Response Planning, Boston University; Emergency Response Core Director, National Emerging Infectious Diseases Laboratory
Boston State College; Massachusetts Bay Community College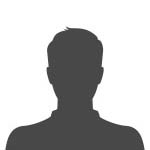 David L. Rainey
Visiting Professor of the Practice
PhD, MS, MS, Rensselaer Polytechnic Institute; MBA, Western New England College; BS, University of Connecticut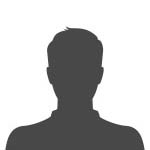 David Weidman, CBCP, CIA, CSP
Instructor
Former Director (retired) of Business Continuity, Blue Cross Blue Shield of Massachusetts (BCBSMA)
MBA, Suffolk University; BA, Colgate University
Scholarships Available
Getting Started
To learn more or to contact an enrollment advisor before you get started, request information using the button below and tell us a little about yourself. Someone will be in touch to answer any questions you may have about the program and detail the next steps in earning your degree. You can also start your application or register for a course at Metropolitan College.