Online Master of Science in Global Marketing Management Degree
Students in the online Master of Science in Global Marketing Management (MSGMM) program at Boston University's Metropolitan College benefit from a solid academic core in marketing complemented by state-of-the-art classes in areas with a critical impact on the field—including e-commerce, financial and economic analysis, project management, product and service development, and data analysis. Students in the Global Marketing Management graduate program obtain a broad understanding of the marketing research, decision-making, and advanced marketing techniques needed to excel in the global marketing field. The program also provides a well-rounded understanding of the cultural, financial, geopolitical, and international economics issues that affect activities and strategies related to international commerce and importing/exporting.
Students also have the opportunity to take online courses with Boston University's international partner universities in Europe, Latin America, and Asia. Within this "global classroom," students interact directly with other students and professionals at some of the world's top business schools, participating in management and marketing classes, discussion groups, and individual and team projects conducted by professors from our international partner universities. Through these virtual learning experiences, working students around the world are able to collaborate both individually and in teams, enhancing their skills in leadership, logistics, and cross-cultural communication.
Students who complete the master's degree in Global Marketing Management will be able to demonstrate:
An understanding of critical and innovative thinking, a perspective on global business, skills in enhanced communication and project leadership, as well as the technical tools and techniques necessary for business decision-making. Students will also have the knowledge and skills necessary to engage in international import/export transactions and a broader range of global economic operations, including NGO, government, and business activities.
An understanding of the unique aspects of different regions of the world and how they are positioned for global markets.
The skills necessary to conduct market research to assess customer needs as well as the ability of the firm to meet those needs through the development of new products and services.
An appreciation of the complexity of global production and distribution.
Comprehension of the complexity of international commerce to include financial analysis, law, and regional competitiveness.
Specific marketing skills and marketing concepts, such as social media marketing, reputation management, and data analytics, that can help update marketing operations.
The skills and abilities necessary to operate globally with an understanding of cultural differences, global marketing and research strategies, and regional adaptions.
The skills necessary to design and strategically manage various evolving forms of digital media, and engage in a broad range of innovative marketing techniques.
Knowledge and expertise of international marketing and management necessary to successfully compete in the global economy.
The ability to understand and analyze a variety of socioeconomic environments, and formulate competitive marketing strategies.
Facility in performing sophisticated market research and analysis through the application of a broad range of innovative marketing techniques and analytics, in order to seize major market opportunities.
Awards & Accreditations

Accredited member of AACSB International―The Association to Advance Collegiate Schools of Business
Why Choose BU's Master of Science in Global Marketing Management?
In 2018, Metropolitan College's online master's degrees in management were ranked #9 among the Best Online Graduate Business Programs (Excluding MBA) by U.S. News & World Report.
Boston University is an accredited member of AACSB International―The Association to Advance Collegiate Schools of Business.
Students may enroll in courses online with students and faculty from Boston University's international partner universities in Asia, Latin America, and Mexico, gaining valuable perspectives on the economic, cultural, and historical business practices of other nationalities.
Career Outlook
Advertising, Promotions, and Marketing Managers
9% increase in jobs through 2024
$124,850 median annual pay in 2015
Sales Managers
5% increase in jobs through 2024
$113,860 median annual pay in 2015
Market Research Analysts
19% increase in jobs through 2024
$62,150 median annual pay in 2015
Bureau of Labor Statistics, U.S. Department of Labor, Occupational Outlook Handbook, 2016-17 Edition
Money Matters
Boston University Metropolitan College (MET) offers competitive tuition rates that meet the needs of part-time students seeking an affordable education. These rates are substantially lower than those of the traditional, full-time residential programs yet provide access to the same high-quality BU education. To learn more about current tuition rates, visit the MET website.
Financial Assistance
Comprehensive financial assistance services are available at MET, including graduate assistantships (up to $4,200 per semester), scholarships, graduate loans, and payment plans. There is no cost to apply for financial assistance, and you may qualify for a student loan regardless of your income. Learn more.

Curriculum
The Boston University Metropolitan College Master of Science in Global Marketing Management consists of 10 required courses (40 credits).*
Students who demonstrate completion of the Boston University Graduate Certificate in Global Marketing Management may waive two specialization electives.
With appropriate advanced planning, you can use degree electives from your master's in Global Marketing Management to satisfy up to two required courses in an Administrative Sciences graduate certificate program—leaving only two additional courses to be completed in order to receive a graduate-level certificate.
*Degree requirements may vary for those students transferring credits from previous coursework at Boston University or receiving course waivers due to professional designations.
Courses
All students must satisfy the degree core courses, specialization requirements, and electives as indicated. Waived courses from the core or specialization areas must be replaced by an elective course in order to meet the 40-credit-hour requirement.
Degree Core Courses
(Four courses/16 credits)
METAD632 Financial Concepts
Introduction to the concepts, methods and problems of accounting and financial analysis. Includes accounting principles, measurement and disclosure issues, financial statement analysis, time value of money, cash flow projection and analysis, capital budgeting and project evaluation, bond and equity valuation, cost of capital and capital structure. 4 cr. [4 credits]
METAD642 Project Management
The course examines the concepts and applied techniques for cost effective management of both long-term development programs and projects. Project management principles and methodology are provided with special focus on planning, controlling, and coordinating individual and group efforts. Key topics of focus include overview of modern project management, organization strategy and project selection, defining a project and developing a project plan and scheduling resources, project risk analysis, work breakdown structures, and project networks. MS Project will be introduced in this course to provide hands-on practical skills with the above topics. Mastery of key tools and concepts introduced in this course provides a significant competitive advantage in the marketplace. [4 credits]
METAD715 Quantitative and Qualitative Decision-Making
Explores decision making and policy formulation in organizations. Includes goal setting and the planning process, rational models of decision making, evaluation of alternatives, prediction of outcomes, cost-benefit analysis, decision trees, uncertainty and risk assessment, and procedures for evaluation of outcomes. [4 credits]
METAD741 The Innovation Process: Developing New Products and Services
Addresses the specifics of new product and service development and fostering innovation and technology to increase performance. Topics include generating and screening initial ideas; assessing user needs and interests; forecasting results; launching, and improving products and programs; bringing innovation to commercial reality. [4 credits]
Specialization Courses
(Four courses/16 credits)
Provides a detailed examination of how businesses can successfully use Internet and Web technology. Students are introduced to the concepts and issues of electronic commerce. Topics include comparison of e-commerce procedures, payment mechanisms, applications in different industry sectors, security, the challenges of starting and maintaining an electronic business site, as well as a comparison with traditional business practices. [4 credits]
METAD655 International Business, Economics, and Cultures
This course considers macroeconomic factors of relevance to the firm: aggregate economic activity, cyclical movements, and fiscal and monetary policies. The course reviews the problems of decision-making relating to demand, production, costs, market structure, and price, and provides an analysis of the interplay between governments, economic systems, labor, and multinational corporations (MNCs). Topics include: the basis for the existence, organization, and growth of MNCs; a comparison of major economic and government systems; areas include the impact on the firm's business transactions and trade due to taxation, regulation, legal environments and labor influences. This course additionally investigates the relationship between the interaction of national culture and development. Topics range from developing nations' rain forest and species management to pollution generated by developed nations. Culture, policy, and development are also discussed in relation to the impact of the business interactions (agriculture, fishing, technology transfer, etc.) among developing and developed nations. [4 credits]
METAD737 Innovative Marketing Techniques
Prereq: MET AD648
Marketing approaches have been significantly altered with the advent of the Internet. This course provides a view of marketing for the twenty- first century. Special emphasis is provided on the impact of new Internet marketing techniques, research using data mining and metrics, search engine optimization, reaching consumer markets through the new business models associated with social communities, blogs, and other Web 2.0 structures. 4cr. [4 credits]
METAD856 Market and Economic Research and Analysis
The course is designed to prepare the student to undertake a comprehensive survey of the regional or national economic, social, logistical/infrastructure and attraction market to determine the most appropriate allocation of resources and strategic positioning. Students are exposed to the development of tourism and regional development plan, the basis for segmentation and target markets. The methods and tools of market and economic research are presented and the role/interplay of private, local, national and international intuitions are discussed as they relate to data gathering and plan assessment and implementation. [4 credits]
Elective Courses
(Two courses/8 credits)
Select two additional Administrative Sciences graduate-level courses (8 credits) with advisor's approval. Graduate-level courses may also be selected from other Metropolitan College departments or other Boston University schools and colleges, with an advisor's approval.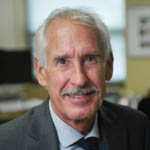 Kip Becker
Associate Professor of Administrative Sciences; Director of International Academic Initiatives
PhD, Florida State University; MBA, Wilmington College; MA, BA, University of Delaware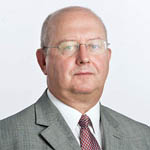 Vladimir Zlatev
Associate Professor of the Practice of Administrative Sciences
PhD, MS, BS, Dresden University of Technology
Scholarships Available
Getting Started
To learn more or to contact an enrollment advisor before you get started, request information using the button below and tell us a little about yourself. Someone will be in touch to answer any questions you may have about the program and detail the next steps in earning your degree. You can also start your application or register for a course at Metropolitan College.