Online Master of Science in Project Management Degree
As the logistical complexity and technical requirements of today's projects evolve to be more sophisticated, the demand for skilled project managers cannot be underestimated. In fact, many top executives are acquiring advanced skills in project management to gain a competitive advantage.
The Master of Science in Project Management degree at Boston University's Metropolitan College is a unique opportunity to combine a broad knowledge of business and management principles with a specific knowledge of successful project-based strategies.
Students with a broad range of professional responsibilities—from working on complex projects for global companies to designing IT infrastructure to completing consulting contracts—will benefit from this detailed examination of a project's conception, planning, budgeting, resource allocation, and implementation.
BU's Master of Science in Project Management will enable students to achieve success at the highest levels of management by preparing graduates to manage complex projects, facilitate communication between the project team and clients, and balance competing demands among scope, time, cost, and quality.
Students who complete the master's degree in Project Management will be able to demonstrate:
Proficiency in developing a project management life cycle for projects relevant to their professional domain.
Advanced knowledge of the project management process groups: Initiating, Planning, Executing, Monitoring and Controlling, and Closing.
Proficiency in project management techniques, especially project planning; project communications; cost and schedule estimation and control; contracting; and risk and quality analyses.
Knowledge of advanced tools for project cost estimation and control, schedule development and tracking, and templates for project management and communication.
In-depth knowledge of strategic planning and governance applicable to large projects and programs.
Awards & Accreditations
Accredited by the Project Management Institute® (PMI) Global Accreditation Center for Project Management Education Programs (GAC)

Accredited member of AACSB International―The Association to Advance Collegiate Schools of Business
Why Choose BU's Master of Science in Project Management?
In 2018, Metropolitan College's online master's degrees in management were ranked #9 among the Best Online Graduate Business Programs (Excluding MBA) by U.S. News & World Report.
Boston University is an accredited member of AACSB International―The Association to Advance Collegiate Schools of Business.
The MS in Project Management is also accredited by the Project Management Institute® (PMI) Global Accreditation Center for Project Management Education Programs (GAC).
Students learn from internationally recognized and research-focused instructors who are also practitioners and leading authorities on topics such as project governance, agile project management, project improvisation, mega projects, complex project management, and earned value analysis.
Career Outlook
Construction Managers
5% increase in jobs through 2024
$87,400 median annual pay in 2015
Management Analysts
14% increase in jobs through 2024
$81,320 median annual pay in 2015
Operations Research Analysts
30% increase in jobs through 2024
$78,630 median annual pay in 2015
Business Continuity Planners
8% increase in jobs through 2024
$68,170 median annual pay in 2015
Emergency Management Directors
6% increase in jobs through 2024
$67,330 median annual pay in 2015
Bureau of Labor Statistics, U.S. Department of Labor, Occupational Outlook Handbook, 2016-17 Edition
Between 2010 and 2020, 15.7 million new project management roles will be created globally across seven project-intensive industries. Along with job growth, there will be a significant increase in the economic footprint of the profession; the project management profession is slated to grow by USD $6.61 trillion.
Double-digit growth (more than 12 percent) in demand for project management professionals is expected between 2010 and 2020, resulting in almost 6.2 million jobs in 2020.
Project Management Institute
Project Management Talent Gap Report
Money Matters
Boston University Metropolitan College (MET) offers competitive tuition rates that meet the needs of part-time students seeking an affordable education. These rates are substantially lower than those of the traditional, full-time residential programs yet provide access to the same high-quality BU education. To learn more about current tuition rates, visit the MET website.
Financial Assistance
Comprehensive financial assistance services are available at MET, including graduate assistantships (up to $4,200 per semester), scholarships, graduate loans, and payment plans. There is no cost to apply for financial assistance, and you may qualify for a student loan regardless of your income. Learn more.

Curriculum
The Boston University Metropolitan College Master of Science in Project Management consists of 10 required online courses (40 credits).* Students with PMI® certifications can earn up to 45 PDUs per course.
Students who have earned BU's Graduate Certificate in Project Management may transfer their credits directly to the MS in Project Management, earning the master's degree by completing just the four core courses and two additional courses.
With appropriate advanced planning, you can use degree electives from your online master's in Project Management to satisfy up to two required courses in an Administrative Sciences graduate certificate program—leaving only two additional courses to be completed in order to receive a graduate-level certificate.
*Degree requirements may vary for those students transferring credits from previous coursework at Boston University or receiving course waivers due to professional designations.
Courses
All students must satisfy the degree core courses, specialization requirements, and electives as indicated. Waived courses from the core or specialization areas must be replaced by an elective course in order to meet the 40-credit-hour requirement.
Degree Core Courses
(Four courses/16 credits)
METAD632 Financial Concepts
Introduction to the concepts, methods and problems of accounting and financial analysis. Includes accounting principles, measurement and disclosure issues, financial statement analysis, time value of money, cash flow projection and analysis, capital budgeting and project evaluation, bond and equity valuation, cost of capital and capital structure. 4 cr. [4 credits]
METAD680 Global Supply Chains
This course analyzes the managerial activities required to support manufacturing and service industry international strategies to assure that the products/services are delivered/provided in the quality and timely manner expected through the use of global supply chains, outsourcing relationships, and multi-country operations. The course focuses on contemporary strategic issues that affect both large and small corporations and includes: the strategic role of the internet, international trade and logistics, cross cultural teaming, supply chain dynamics, information management, inventory scheduling and control, international coordination, and transportation and customer service. 4cr. [4 credits]
METAD715 Quantitative and Qualitative Decision-Making
Explores decision making and policy formulation in organizations. Includes goal setting and the planning process, rational models of decision making, evaluation of alternatives, prediction of outcomes, cost-benefit analysis, decision trees, uncertainty and risk assessment, and procedures for evaluation of outcomes. [4 credits]
METAD741 The Innovation Process: Developing New Products and Services
Addresses the specifics of new product and service development and fostering innovation and technology to increase performance. Topics include generating and screening initial ideas; assessing user needs and interests; forecasting results; launching, and improving products and programs; bringing innovation to commercial reality. [4 credits]
Specialization Courses
(Four courses/16 credits)
METAD642 Project Management
The course examines the concepts and applied techniques for cost effective management of both long-term development programs and projects. Project management principles and methodology are provided with special focus on planning, controlling, and coordinating individual and group efforts. Key topics of focus include overview of modern project management, organization strategy and project selection, defining a project and developing a project plan and scheduling resources, project risk analysis, work breakdown structures, and project networks. MS Project will be introduced in this course to provide hands-on practical skills with the above topics. Mastery of key tools and concepts introduced in this course provides a significant competitive advantage in the marketplace. [4 credits]
METAD643 Project Communications Management
Prereq: MET AD642
To succeed in project management, you must be a strong leader and an effective communicator. This course examines the current philosophies of leadership as applied to project management and identifies various styles of communication and conflict resolution. Through case studies and various exercises, you will develop enhanced leadership, communication, conflict management, and negotiation skills. [4 credits]
Plus select two courses* from the following:
METAD644 Project Risk and Cost Management
Prereq: MET AD642
This course introduces the art and science of project risk as well as continuity management and cost management. Managing the risk of a project as it relates to a three-part systematic process of identifying, analyzing, and responding is examined through actual case studies. Students learn how to manage the components of a project to assure it can be completed through both general and severe business disruptions on local, national, and international levels. Students learn the process of cost management, early cost estimation, detailed cost estimation, and cost control using earned value method. Students study in depth the issues of project procurement management and the different types of contracts for various scope scenarios. [4 credits]
METAD646 Program Management
Prereq: MET AD642
Programs and projects deliver benefits to organizations by enhancing current capabilities or developing new capabilities for the organization to use. This course will provide a detailed understanding of program management and will present concepts that promote efficient and effective communication and coordination among various groups. Students will understand PMI? program management processes and use tools that automate and enforce processes for managing scope changes, risk, quality, issues, schedules, resources, releases, and costs. You will learn how to design a program and manage program costs, risk, and communication within the context of Project Portfolios. This course is targeted to senior executives, portfolio managers, program managers and their team members, members of a PMO, customers/stakeholders, educators, and consultants. This course introduces processes and knowledge areas from three new PMI standards: Program Management standard, OPM3, and Portfolio Management. [4 credits]
METAD647 Project and Program Governance
Prereq: MET AD642
This is a comprehensive course on project and program monitoring, evaluation, and governance. Students will also understand enterprise wide-project interdependencies and determine the optimal pacing for a program to enable appropriate planning, scheduling, executing, monitoring, and controlling of the projects within a program in the future. It covers governance and evaluation methods that will be useful at various levels of large projects, including government and nonprofit organizations. This course will help project and program managers, analysts, consultants, educators, and managers in government, nonprofit, and private institutions to assess program results and identify ways to improve program performance. Other topics include: evaluation for small nonprofit organizations; assessing and improving planning, implementation and effectiveness; governance methodology and models; using evaluation tools and applications to assess factors linking projects under one program and provide the best allotment of resources between those projects; monitor complex, multi-project programs, and drill into current project details; enable collaboration and stakeholder alignment throughout a project life-cycle. Other topics include: creating a transparent and accountable organization with well-defined roles and one that is based on transparency, resource allocation and decision making and enterprise project management. [4 credits]
METAD649 Agile Project Management
Prereq: MET AD642
The course provides an understanding of how new Agile principles and practices are changing the landscape of project management. The course is designed to give project managers fresh new insight into how to successfully blend Agile and traditional project management principles and practices in the right proportions to fit any business and project situation. The course provides a deep understanding of Agile project management principles and practices in order to see them as complementary rather than competitive to traditional project management. Topics include: Agile fundamentals, principles, and practices; roots of Agile in TQM and Lean Manufacturing; adapting an Agile approach to fit a business environment; planning and managing an enterprise-level Agile transformation; scaling agile to an enterprise level using enterprise-level Agile frameworks and Agile Project Management tools. 4cr. [4 credits]
*Students may take MET AD 646 or MET AD 647, but not both.
Elective Courses
(Two courses/8 credits)
Select two additional Administrative Sciences graduate-level courses (8 credits) with advisor's approval. Graduate-level courses may also be selected from other Metropolitan College departments or other Boston University schools and colleges, with an advisor's approval.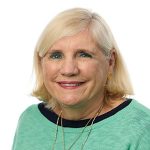 Virginia A. Greiman
Assistant Professor of Administrative Sciences
JD, Suffolk University Law School; LLM, Boston University School of Law; MEd, Boston University; BS, Pennsylvania State University; PMP (Project Management Professional), Project Management Institute
Vijay Kanabar
Associate Professor of Computer Science and Administrative Sciences; Director of Project Management Programs
PhD, University of Manitoba; MS, Florida Institute of Technology; MBA, Webber College; BS, University of Madras, India; PMP (Project Management Professional), Project Management Institute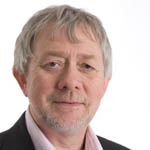 Stephen A. Leybourne
Assistant Professor of Administrative Sciences; Faculty Coordinator for Online Master of Science Programs in Management
PhD, BSc, Cardiff Business School
View all Faculty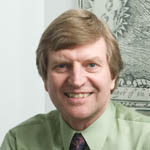 Roger D. H. Warburton
Associate Professor of Administrative Sciences; Academic Coordinator for Project Management Programs
PhD, MS, University of Pennsylvania; BSc, Sussex University; PMP (Project Management Professional), Project Management Institute
Scholarships Available
Getting Started
To learn more or to contact an enrollment advisor before you get started, request information using the button below and tell us a little about yourself. Someone will be in touch to answer any questions you may have about the program and detail the next steps in earning your degree. You can also start your application or register for a course at Metropolitan College.