[The Daily Free Press] SHA's Classroom to Classroom Program Set to Expand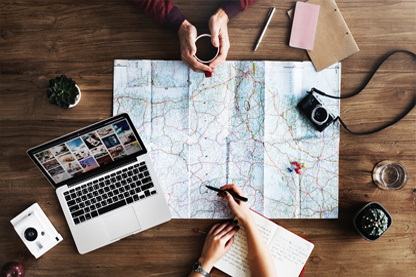 Boston University's School of Hospitality Administration is working to expose more of its students to international cultures and conventions by expanding its signature Classroom to Classroom program.
Classroom to Classroom partners SHA students with universities and faculty around the world and matches classes at BU with similar classes offered at those other universities. Once matched, students from both schools are put into groups to work on collaborative, international projects.
At the end of the Classroom to Classroom experience, groups jointly present their final project with the aid of Skype to faculty and students of both universities.
SHA requires that its students fulfill an international experience in order to graduate, and Classroom to Classroom is one of the ways a student can meet that requirement.
Clinical assistant professor Suzanne Markham Bagnera is SHA's undergraduate program coordinator, and has been spearheading most of the recent transformations to the Classroom to Classroom program. She said in a phone interview that she hopes students walk away from the Classroom to Classroom program with the skills necessary to succeed after college.
"When [students] get out into the world, they're going to have to integrate with others and connect with people from other cultures and be impacted by diversity," Markham Bagnera said. "This gives them a great strength to that."