Current Students
Students from around the world are attracted to Boston University and the Center for Global Christianity & Mission. Students' interests are extremely diverse, but are unified by a fascination with global Christianity and mission.
Laura Chevalier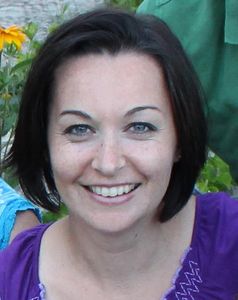 Laura Chevalier is a PhD student studying mission history and world Christianity under the direction of Dr. Dana Robert. She is focused on the intersection between missiology and spirituality, with particular interests in Christian formation and African Christianity. Prior to coming to BU, Laura worked for the Association of Christian Schools International (ACSI) as a specialist in international student programs and global outreach. Previously, she also served in Kenya working in a child development program and teaching. Laura holds degrees in intercultural studies from Wheaton College, IL (MA) and Houghton College, NY (BA).
Soojin Chung
Soojin Chung is in the PhD program studying mission history and world Christianity under the mentorship of Dr. Dana Robert and Dr. Xiyi Yao. Her current research interests include Asian mission history, comparative study of East Asian countries, and religious pluralism in an Asian context. She holds a BA in Religious Studies from the University of Virginia and a MDiv from Gordon-Conwell Theological Seminary. Previous to her theological training she worked for Youth With A Mission (YWAM) in India, Thailand, and Fiji.
Paul Choi
Paul Choi is a PhD student in the School of Theology, studying Church History and Theology. He has a BA in history and a MA in the sociology of religion from Boston University. He did his MDiv at Gordon-Conwell Theological Seminary and obtained an STM from Yale Divinity School. His research interests include early cross-Atlantic evangelicalism, American religious history, historical theology, and the history of missions.
Jean Luc Enyegue

Jean Luc Enyegue, an ordained Catholic priest (2012), is a PhD student in Church History, with a Minor in Sociology. He has a BA in history from Yaounde I University (Cameroon), a BA in Philosophy from Saint Peter Canisius Faculty in Kimwenza (DRC), a MDiv in Theology from Comillas University (Madrid), and a STL in Systematic Theology from Boston College School of Theology and Ministry (2013). His interest is the evangelization of Southern Cameroon and Fernando Po in the Nineteenth Century, and issues related to women's leadership in mission. He is also collaborating in many projects related to the Historical Institute of the Jesuits in Africa.
Ada Focer
Ada Focer is currently working on her dissertation: "Frontiers in Relation: Being Christian in the Post-Colonial World." She is collecting the life histories of people who, as recent college graduates, participated in Frontier Internship in Mission (FIM), a two year program sponsored by American Mainline Protestant churches between 1961 and 1974. It was then moved to Geneva and internationalized. These histories have stand-alone historical values since these people were active participants in the important changes happening at the time. In addition, patterns and connections within and across the individual life stories may become apparent when analyzed and, when put into conversation with social theory and other scholarship, might offer insight into the relation of religious and social activism during this era and afterwards.
Jeremy Hegi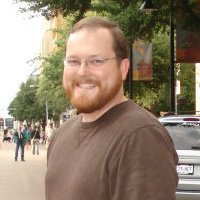 Jeremy Hegi is a PhD student in the School of Theology, studying Church History and Missions under Christopher Evans and Dana Robert. He has a BS in biology from Texas A&M University. He did his MDiv at Abilene Christian University as well as an MA in missions. His current research interests include American religious history, the Stone-Campbell Movement, and the history of missions.
Francisca F. Ireland-Verwoerd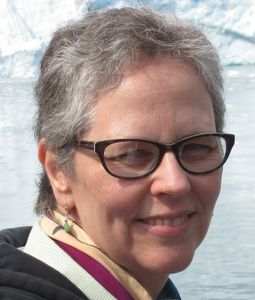 Francisca "Cisca" Ireland-Verwoerd, a native of the Netherlands and an ordained minister, is a public speaker on missions, an author, artist and teacher. Her interest lies in the interface of faith and creativity/theology and art, convinced that the doing and viewing of creative acts can contribute to a deeper knowledge of God. After 16 years of serving as a missionary with the Church of the Nazarene – in the Fiji Islands, the US and Taiwan – she is currently working on her PhD in Practical Theology from Boston University, with emphasis on theological aesthetics. Cisca's passion is to encourage people in their spiritual life, especially through the arts and embodied pedagogy. Cisca is married to Daryl Ireland, BU PhD candidate in missiology, and they have one son, Alexander.
Christopher B. James
Christopher B. James is PhD Candidate (ABD) in Practical Theology program, with a dual-concentration in Church & Society and Evangelism. He holds BA in Christian Education and Ministry from Wheaton College, a Master of Divinity from Fuller Theological Seminary, as well as certificates in Spiritual Formation from the Renovare Institute and Mission & Ecumenism from the Boston Theological Institute. He has served in a number of ministry roles, most recently as Minister of Community Life at Menlo Park Presbyterian Church. His dissertation is a project in practical ecclesiology examining ecclesial identity, spirituality, and mission in new Seattle churches, with tentative title "New Ecclesial Life in a Post-Christian Context: A Practical Ecclesiology." Chris serves as full-time faculty in Evangelism and Missional Christianity at the University of Dubuque Theological Seminary in Dubuque, Iowa and can be found online at www.jesusdust.com, www.newseattlechurches.com and @chrisbjames.
Gun Cheol Kim
Gun Cheol Kim is a PhD candidate under the tutelage of Dr. Dana Robert, focusing on Missiology, Globalization and Mission History. As an ordained minister of the Presbyterian Church, he has worked for the Korean immigrant community and adopted people in Stockholm, Sweden as a missionary dispatched by the General Assembly of PCK and recently worked in Seoul, South Korea as an assistant minister. His research interests include the implication of globalization for the church and mission, and want to reconceptualize the meaning of mission in the twenty-first century. He lives with his wife and two daughters in Wellesley, Massachusetts.
Younghwa Kim
Younghwa Kim is a MDiv student at Boston University School of Theology. Before arriving in Boston, he completed his BTh at Methodist Theological University (Seoul, Korea) in 2009. Younghwa is interested in World Christianity and Mission in Africa and Asia, and he hopes to study more in the future on its encounter and dialogue with other religious traditions, especially Islam and Confucianism. He is working on the Korean Diaspora Project co-sponsored by the CGCM and the East Rock Institute. His wife Hanna is a DMA student at Boston University School of Music.
Hye Jin Lee
Hye Jin Lee is a PhD student in the Graduate Division of Religious Studies with Dr. Dana Robert as an advisor. He is interested in indigenous Korean Christianity, with keen interest in the complex interplay between the early Western missionaries and the Korean indigenous Christians who have developed proto-Pentecostal ways of practicing Christianity independently. He currently serves as an instructor at Georgia Christian University in Atlanta, GA, teaching Church History and World Christianity. He is also an ordained pastor in the Korea Evangelical Holiness Church.
Stephen Lloyd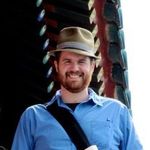 Steve Lloyd is a PhD student in the Graduate Division of Religious Studies. Before arriving at BU, Steve earned a BA at Loyola University Maryland, where he double majored in history and theology. He then earned a MAR at Yale Divinity School, where he studied the history of Christian Missions. Steve's main area of focus is the history of Christianity in Africa. Broadly speaking, he is fascinated by the history of the meeting of "global" and "local," and the implications that this contact has for the symbols, rituals, and narratives of a given community. Steve is also interested in Christianity and the construction of race and ethnicity, particularly in the context of South Africa. He is a member of the Evangelical Lutheran Church in America, and is committed to ecumenical dialog and missions. His wife Emily is an Episcopal priest, and they live in Stonington, Connecticut.
Daewon Moon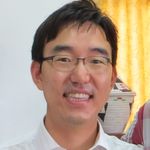 Daewon Moon is a PhD student in the School of Theology, studying mission history under the direction of Dr. Dana Robert. He received his MDiv from Gordon-Conwell Theological Seminary in South Hamilton, MA. Prior to and during his doctoral study, Daewon has been involved in mission ministries in Burundi, Rwanda, Uganda, and Madagascar, working with street children and training students and pastors. His main research area is the history of Christian mission in East Africa, specifically the East African Revival that emerged in the Rwanda Mission in the 1930s and quickly spread to other regions beyond ethnic, linguistic, and cultural boundaries. Daewon and his wife, Jeonghwa, now serve as educational missionaries at International Leadership University – Burundi, in which Daewon supervises the bachelor's and master's program in theology.
Derrick Muwina
Derrick Muwina is a student in the PhD program in Theological Ethics under the direction of Dr. John Hart and Dr. Walter Earl Fluker. His research interests include ecological ethics, political philosophy, and the ethical leadership of African and African American leaders such as Howard Thurman and Martin Luther King, Jr. He received his STM from Boston University, an MTS from Episcopal Divinity School and a BTh from the University of the Western Cape. Derrick is an Anglican priest and serves a parish in West Newbury, Massachusetts.
Ruth Padilla DeBorst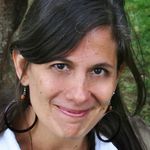 Ruth's studies – under the mentorship of Dr. Dana Robert and Dr. John Hart in areas of missiology and social ethics – are focused on the theological praxis of the integral mission movement, particularly within Latin America, and the impact of this majority world mission theology on the world church. She is interested in how theological and missiological paradigms foster or disempower the church and all its members from engagement in the burning issues of its context such as violence, poverty and injustice. Related concerns are the reconciling role of the church in a continent riddled by ideological polarizations, gender oppression and inequality and ecological degradation. Ruth has been involved in leadership development and theological education for integral mission in her native Latin America as a missionary with Christian Reformed World Missions for many years: first in student ministry with the Comunidad Internacional de Estudiantes Evangélicos (IFES) and then with Seeds of New Creation, a ministry that trains for and promotes holistic mission in El Salvador. She currently serves as Director of Christian Formation and Leadership Development with World Vision International and on the board of the Latin American Theological Fellowship. She shares parenting of their blended, multi-cultural family with her husband, James Padilla DeBorst, and community life with the members of Casa Adobe in Costa Rica.
Eva Pascal
Eva Pascal is a PhD student in the Graduate Division of Religious Studies at the intersection of History of World Christianity and Religion and Society under the supervision of Dr. Dana Robert. She received her MDiv from Harvard Divinity School and from 2006-2010 taught classes on Christianity, Buddhism, and gender and religion at the McGilvary School of Divinity at Payap University in Chiang Mai, Thailand. Her broad areas of interest include Christianity outside the West and its encounters with other religious traditions, especially Buddhism. She is particularly interested in Christian-Buddhist historical interaction and dialogue in Southeast Asia. Her current research and writing also explores the intersection of religion and development through the transformation of Christian mission in the last century, especially through burgeoning faith-based organizations, with an emphasis on the role and historical contributions of women in this process.
Michele Sigg
Michèle Sigg is a PhD student in mission and world Christianity, focusing on African Christianity under the direction of Dr. Dana Robert. As project manager for the Dictionary of African Christian Biography–now part of the Center for Global Christianity & Mission–she has traveled in many parts of Africa. She holds degrees from Africa International University (formerly Nairobi Evangelical Graduate School of Theology) and the University of Pennsylvania. Having grown up as a missionary kid in France, she is fascinated by French Protestant history and French missions in Africa. Her research interests also include women in world Christianity, renewal movements, and Christian art in the global South. She has published articles on women in African Christianity and has co-authored a forthcoming article on indigenous Christian movements.
Lisa Beth White
Rev. Lisa Beth White is a pastor and scholar, whose work in the church is focused on United Methodist Women and adult Christian education. Lisa Beth's doctoral research is focused on contemporary practices of mission in the United Methodist Church. She is currently working on a study of short term mission, and is also interested in the work of non-governmental organizations and faith-based organizations. Lisa Beth has over 15 years' experience teaching and leading short term mission projects with people of all ages, from elementary school students to groups of retirees.
Bruce Yoder
Bruce Yoder is a PhD student in the School of Theology focusing on mission history and the history of Christianity with particular interest in West Africa. Bruce has worked in Latin America and most recently in West Africa, participating in programs of theological education among African Initiated Churches as a missionary with the Mennonite Mission Network, the mission agency of the Mennonite Church USA. His research interests include the emergence of African Christianity and the relationships between North American and African Christians. Bruce's dissertation is a history of Mennonite missionary interaction with African Initiated Churches in southeastern Nigeria from 1958 to 1967. He resides in Burkina Faso with his family and teaches in programs of theological education in Burkina Faso, Nigeria, and the Republic of Benin.
Gina Zurlo
Gina Zurlo is in the PhD program studying history under Dana Robert and religious demography under Todd Johnson. She is currently also Assistant Director of the Center for the Study of Global Christianity at Gordon-Conwell Theological Seminary (South Hamilton, MA), as well as a Research Associate at Boston University's Institute on Culture, Religion and World Affairs. Her research in international religious demography contributes to the World Christian Database (Brill) and World Religion Database (Brill). Her current research interests include the intersection between mission history and sociology of religion, including the history of applying quantitative methods to religious adherence.
href="http://statcounter.com/free-web-stats/" target="_blank">
alt="web stats">