News of the extended network of faculty, alumni, students, visiting researchers, and mission partners is regularly updated, and some of the big ideas or major events in Global Christianity are covered in the CGCM News.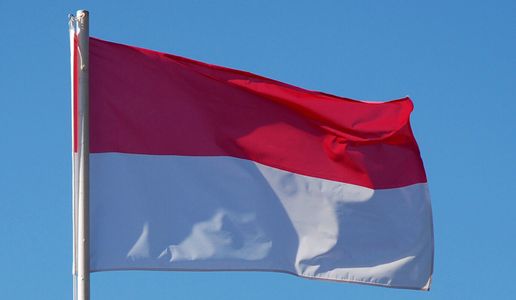 Many countries have created a "soft separation" between church and state rather than a wall as in the U.S. Jeremy Menchik, CGCM faculty associate, published a recent journal article examining the phenomenon.
The article focused on states where there is religious education in state schools, significant financial support for religious traditions, limitations on the freedom of nontraditional faiths, and where public opinion favors strong support for religion in public life and state policies. These states–Bulgaria, Greece, Romania, India, Indonesia, and Switzerland–demonstrate the need for scholars of democracy to look beyond secularism as the normative or institutional baseline for modern governance.
Menchik's article, entitled "Soft Separation Democracy," was published in Politics and Religion on June 26, 2018.
From the abstract of the article:
How do nonsecular democracies govern religion? Despite two decades of research on the many ways that church and state overlap in modern democracies, scholars lack an adequate answer to this question. Many consolidated democracies have a soft separation between church and state rather than a wall. These are not defective versions of democracy, but rather poorly understood institutional arrangements. To remedy this lacuna, this paper investigates institutional arrangements in six consolidated democracies with a soft separation between church and state: Bulgaria, Greece, Romania, India, Indonesia, and Switzerland. After describing the institutional workings of these states, the paper develops hypotheses for the origins of soft separation democracy as well as addressing the challenges of this form of government. The paper concludes by suggesting three other potentially fruitful lines of analysis as well as elucidating the implications of soft separation democracy for U.S. foreign policy.
Jeremy Menchik's research interests include comparative politics, religion and politics, Southeast Asia, and the Middle East. His first book, Islam and Democracy in Indonesia: Tolerance without Liberalism (Cambridge University Press, 2016) explains the meaning of tolerance to the world's largest Islamic organizations and was the winner of the 2017 International Studies Association award for the best book on religion and international relations. He has received numerous awards and fellowships for teaching and research, and his work has appeared in the academic journals Comparative Studies in Society and History, Comparative Politics, International Studies Review, Politics and Religion, and South East Asia Research as well as in The New York Times, The New York Review of Books, The Washington Post, Christian Science Monitor, The Wall Street Journal, and USA Today.