Welcome to BU Summer Term
Open the door to a world of opportunity—in the heart of Boston.
Discover all that Boston University has to offer this summer, including more than 700 courses in 70+ subjects, taught by faculty from 12 of BU's 17 schools and colleges. Along with the vast resources of a world-class research university, BU benefits from its urban location—ensuring easy access to Boston's unique culture and vast array of attractions.
For over a century, Summer Term has been offering a wide range of academic opportunities for undergraduate and graduate students, high school students, working adults, and others. An open enrollment policy and flexible course schedules mean BU is accessible to everybody during the summer. Join us and experience a world of opportunity.
Summer 2024 courses and program information will be available on December 15. Be sure to come back then to view the full list of our course offerings for next summer.
Sign Up for an Email Reminder
Contact Us
Ask a question. Request a brochure. Meet our team. We're here to help!
Get in Touch
Summer in Boston
Discover all that is available to experience in Boston this summer.
Learn More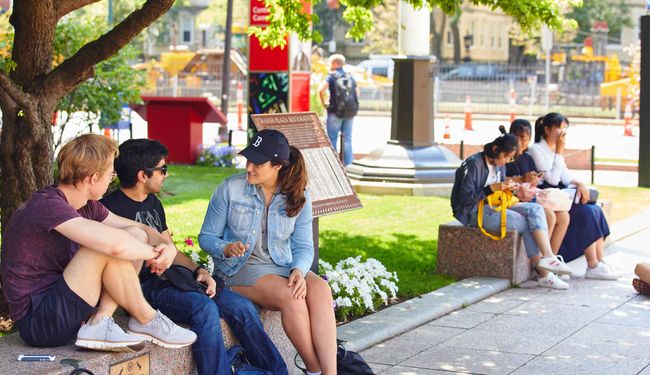 Campus Resources
Find out about the academic, computing, health & wellness, and other resources available at BU in the summer.
Learn More