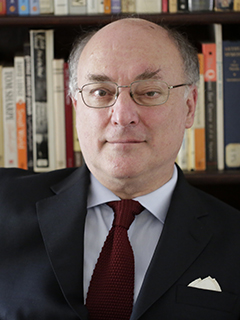 Houchang E. Chehabi
Professor Emeritus of International Relations and History
Houchang Chehabi has taught at Harvard and has been a visiting professor at the University of St. Andrews, UCLA, and the Universidad Argentina de la Empresa.  He has published two books, Iranian Politics and Religious Modernism: The Liberation Movement of Iran under the Shah and Khomeini (1990) and Distant Relations: Iran and Lebanon in the Last 500 Years (2006). He has also co-edited Politics, Society, and Democracy: Comparative Studies(1995); Sultanistic Regimes (1998); Iran's Constitutional Revolution: Popular Politics, Cultural Transformations, and Transnational Connections (2010); and Iran and the Challenges of the Twenty-First Century:  Essays in Honoour of Mohammad-Reza Djalili (2013).
Chehabi has written numerous articles, book reviews, and translations.
Professor Chehabi's areas of expertise include Middle Eastern politics and cultural history, Shiism, and international law.
Specialization
Asia, International History, Law and International Organization, Middle East, Religion and World Affairs