Immigrants' Rights & Human Trafficking Program
Assist immigrants, refugees, & trafficking survivors.
The Boston University School of Law Immigrants' Rights and Human Trafficking Program, launched in July 2017, combines BU Law's nationally recognized Immigrants' Rights Clinic and the Human Trafficking Clinic and creates an integrated new clinical program. In the Program, students learn practical legal skills while providing pro bono representation to vulnerable non-citizens facing deportation and survivors of human trafficking. Law students participate in a seminar led by experienced faculty and focus on clinical fieldwork in the areas of immigrants' rights, human trafficking, or both. In addition to pro bono legal representation, students and Program faculty will work to increase protections available to vulnerable populations and contribute to the national policy landscape by providing new models that address emerging challenges in the immigrants' rights and human trafficking contexts.
Hear from Students Fighting for Immigrants' Rights and to Combat Trafficking
What did you enjoy the most about the clinic?
"There is nothing more motivating than knowing that your work will have a tangible effect on someone else's life. I think that the clinic did a great job at blending various aspects of being a lawyer including client interviewing, legal writing, research, courtroom advocacy, and community organizing."
– Mario Paredes ('18)

"Being able to help clients make meaningful changes in their lives through the acquisition of legal status, and feeling a sense of ownership and responsibility over each case."
– Kate Lebeaux ('15)

"Getting the chance to talk with clients and build relationships with them weekly was amazing. These are individuals who have been through so much and to be able to support them as they apply for status in the US is an incredible experience."
– Ryan Corbett ('17)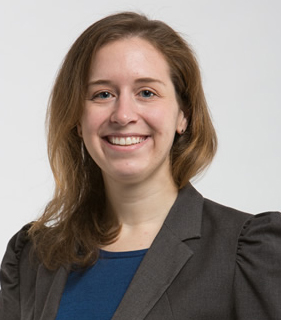 What was your proudest achievement?
"When a Syrian family's asylum application was granted."
– Kate Lebeaux ('15)

"Learning that each of our clients' T-Visa Applications were approved."
– Brendan Evans ('15)

"When our client was compensated with back pay for the hundreds of unpaid and underpaid hours that she worked."
– Noah Potash ('18)
How did your involvement in the clinic shape your career?
"I still practice immigration now, and I use the skills that I learned every day.  Most essential for me are both the advocacy skills that I use in court, and the pre-trial interviewing and client counseling work that are so essential to a positive outcome in court down the line."
– Alex Mooradian ('15)

"It confirmed for me that I thrive in direct services lawyering. Working with clients and having them allow me to be part of their lives, if just for a short time, is an incredible experience… Working with clients shows you just how lucky you are and what an amazing tool a law degree can be and reminds you of the good that degree can achieve."
– Ryan Corbett ('17)
Credits
Fall 
Immigrants' Rights and Human Trafficking Clinic: Fieldwork (C): LAW JD 859
Immigrants' Rights and Human Trafficking Program: Core Lawyering Skills (C) : LAW JD 882
Spring
Human Trafficking Clinic: Adv. Advocacy Seminar (S): LAW JD 817
OR
Immigrants' Rights Clinic: Adv. Advocacy & Trial Theory (C): LAW JD 888
Faculty
The IRHTP is taught by:
Support our work!
Supporting the Immigrants' Rights & Human Trafficking program has an immediate impact on our students and on the vulnerable communities they represent. Even a small gift can make an enormous difference. Click here to make a gift today.
Here are examples of how a gift could change lives:
A gift of $100 will fund a visit by law students to an unrepresented immigrant in detention.
A gift of $500 will fund law students to provide a Know Your Rights presentation in the local community.
A gift of $5,000 will sponsor an Immigrants' Rights & Human Trafficking Program event on campus to raise awareness about legal challenges faced by immigrants and survivors of human trafficking.
For more information about giving, please contact Zachary Dubin, Assistant Dean for Development & Alumni Relations.