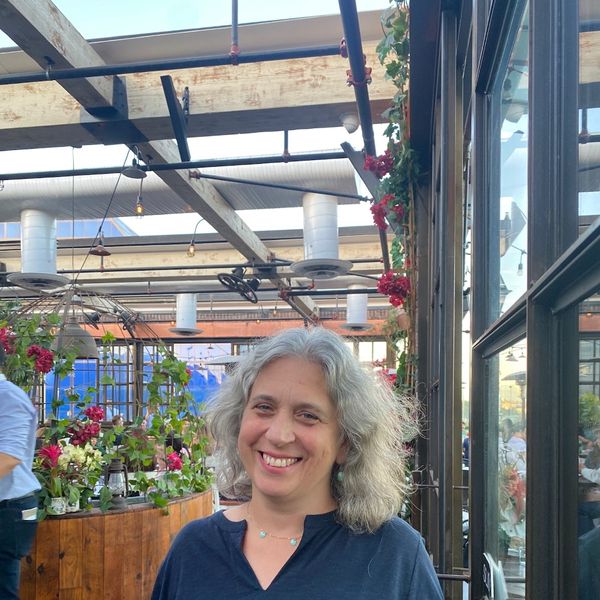 Professor of Hebrew, German and Comparative Literature
Abigail Gillman is Professor of Hebrew, German and Comparative Literature, and affiliated faculty in the Graduate Faculty of Religion and in Jewish Studies at Boston University.  She served as Interim Director of the Elie Wiesel Center for Jewish Studies in 2016-17. Gillman's scholarship focuses on Jewish literature and culture of the German-speaking world.  She has lectured and published on Kafka; Schnitzler; Freud; Mendelssohn; Buber; Rosenzweig; and on Holocaust memory and monuments. A recent essay, "Martin Buber's Message to Postwar Germany," won the Egon Schwarz Prize for an Outstanding Essay in the Area of German Jewish Studies.
Her first book, Viennese Jewish Modernism: Freud, Hofmannsthal, Beer-Hofmann, and Schnitzler (Penn State Press, 2009), examines a circle of writers and thinkers in turn-of-the-century Vienna whose shared obsession with memory led them to write about Jewish memory and identity in highly experimental ways.
A second book, A History of German Jewish Bible Translation (University of Chicago Press, 2018), takes as its starting point the remarkable number of retranslations of the Hebrew Bible produced in Germany—translations into German and Yiddish—from the Haskalah through the twentieth century.  The book demonstrates that bible translation in Jewish society was (and still is) used to promote diverse educational, cultural, and linguistic goals.
At Boston University, Gillman teaches courses on modern German literature; Hebrew literature; Israeli Cinema; and Religion and Literature (cross-listed as XL and RN). She also teaches and lectures in the CAS Core Curriculum. Gillman is also an adjunct faculty member at Hebrew College in Newton, MA, where she teaches both online and in-person courses on Jewish literature and film.
Courses in Jewish Studies
Israeli Culture Through Film CI 270  / LH 283/453

Spiritual Autobiography (RN 315)

Topics in Religion and Literature (RN 524)