---
Thank you for your interest in the College of Engineering at Boston University! Our staff and faculty are excited to work with you with your upcoming application to our Graduate Programs. We are delighted to launch a brand new application system for our graduate programs. With this launch, we would like to provide you with detailed instructions that will be required and the steps for submitting your application.
For detailed information about our admissions process and programs, please visit the College of Engineering Admissions Home.
BU College of Engineering Applicant Help Center
If you have any questions about the application process please contact the Graduate Programs Office (or call 617-353-9760).
---
Application Overview
Apply online starting September 1st for Fall and Spring Programs.
Your first step will be to create an account. Once this is created you will be directed into the application.
The application consists of three main sections: The Dashboard (where you will fill out the application), Manage My Programs, and Notifications.
At any point in the application, you can navigate to the application dashboard using the home icon. From the application dashboard you can access everything in the application.
Dashboard
Manage My Programs
Notifications
---
Choosing your Program
The program list (pictured to left) will be where you choose your program(s) of interest. Select programs by using the blue button with the white plus sign. Your selected programs will appear in the "My Program Selection" tab.
Once you select a program, the entire strip will turn green. You can undo programs either by selecting the "Undo" in the green strip or on the "My Program Selections" Tab at the top of the screen.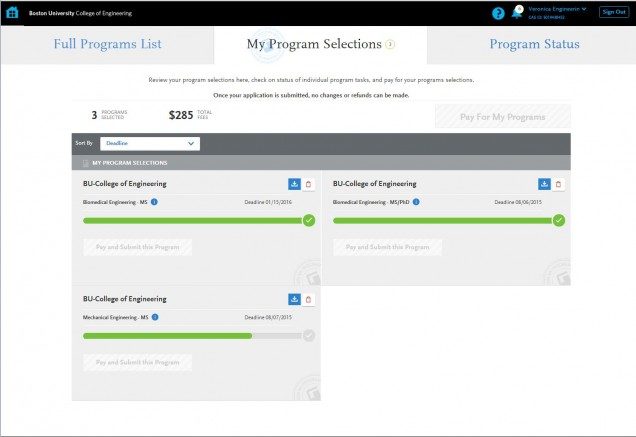 The My Program Selections tab (seen at right) will also be your place to view which applications you have selected, view the progress of your application, and submit your application when it is complete.
You can return here from the Dashboard at any time to view your programs status and to submit.
The red trash can will allow you to delete unwanted applications.
---
Completing Your Application
Once you have selected the Program(s) to which you are applying, you will be directed to the Application Dashboard. Here you will find the four square sections of the application.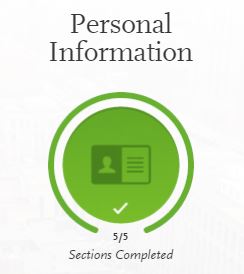 Personal Information is required and will request information pertaining to your Personal Information, Citizenship Status, Biographic Information, Previous Academic Misconduct, and Race & Ethnicity.
Academic History will allow you to provide information regarding your post-high school education. Included in this section is:
List of Colleges Attended including dates and degrees earned
Uploading of transcripts
Self-Reporting of Standardized Test Scores
Self-Reporting of GPA (for US and Canadian schools only)
When this section is complete, use the home icon in the top left of the application to return to the application dashboard.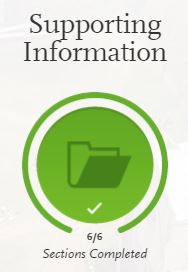 Supporting Information will ask for any previous BU affiliation, and to read and agree to our application terms and conditions.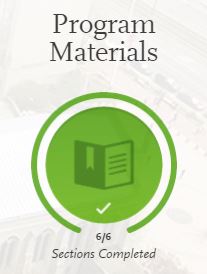 Program Materials is the last section of the application. If you are applying for more than one program, you will need to fill out this section for each program you are applying to. You will be asked to upload required documents: Personal Statement, Resume/CV.
Also, you will be providing your recommender information and releasing the recommendation to them for completion. Additionally you may be asked specific questions based on the program to which you are applying. International Students may upload their transcripts in the Optional Documents section here. If you have any documents you wish to upload to include with your application, you may do so in the "Optional Documents" section. When you complete this section, you may use the My application icon in the top left of the screen to return to the application dashboard. 
At any point you wish to return to Application Dashboard, use name of the school or the "My Application" icon in the top left of the screen.
---
Where to Submit Required Documents
The College of Engineering requires specific documents in order to consider your application complete upon submission. If your application is not complete, you will not be reviewed by the admissions committee and your application may be withdrawn without review.
For a complete list of documents required with your application, including instructions on what each document is, please review our Application Credentials page.
Please provide the following documents to ensure your application is complete:
Unofficial Transcripts
Letters of Recommendation
Personal Statement
Resume/CV
Test Scores
LEAP Calculus I
---
Submitting your Application
When you are ready to submit your application, return to the Dashboard using the Home Button in the top left corner of the page.
From the Dashboard, you can confirm that your application is complete. All of the 4 square sections should have turned green and you will receive a message indicating that you have a program ready to submit. Use the Blue "Manage My Programs" button to be taken to the Programs Selection tab. From this tab you will be able to submit your application.
If you have any outstanding sections of the application, the section in question will remain grey. You will need to return to this section to complete before you are eligible to submit your application.
From the Program Selection tab, you will be able to submit all completed applications. These applications will have a completely green utility bar and a green check mark at the right of that bar.
If you are applying to more than one program, you can choose if you would like to pay for all of your programs at once, or if you would like to submit the applications individually.
If you have more than one application, this button will allow you to submit all of your applications at the same time. You can see this button on the top left of your program selections.

Use this selection to submit only one application. This button will be highlighted blue when your application is complete and ready to be submitted.
Submitting multiple applications at once
Once you select either button, you will be taken to the submit page to provide credit card information and submit your application.
When ready, provide your credit card information here. Upon entering your card number, you may be prompted to provide additional verification to authorize the payment.
When complete, you will be able to use the continue button and submit your application.
You will receive a confirmation screen and notification upon submitting your application(s). Your application is not submitted until you reach this screen. When you are finished, you can use the home button to return to the Dashboard or log out of your application.
---
Once your application is submitted, The Graduate Programs Office staff members will review and notify you if there are any additional documents required. Please keep in mind that during admissions season we are receiving a large amount of applications and we appreciate your patience while we sort through all of our applications. You will be notified if and when your application is complete and forwarded to the admissions review committee.
Each application review timeline differs depending on what program you are applying to. Spring applications are typically reviewed in October and November. PhD applications are typically reviewed in January, and Master's applications for the Fall semester are reviewed on a rolling basis beginning in January. All students with complete applications will receive a complete email notification when their application has been forwarded for review. Decisions are released once the admissions review is completed by the committee. We notify students of the decisions via email.
Thank you for your interest in continuing your education as part of our exceptional Boston University College of Engineering community and we look forward to receiving your application. If you have any questions regarding our programs or the application process please do not hesitate to contact us directly!