K-12 Outreach
Technology Inspiration Scholars Program
As technology takes on an increasingly critical role in society, we need more engineers to address societal challenges. But, many young people don't know what engineers are or what they do to improve our quality of life. Through the Technology Inspiration Scholars Program, the Boston University College of Engineering is providing a number of programs aimed informing and nurturing the engineers of tomorrow.
TISP recruits and trains some of Boston University's most talented engineering majors and sends them to middle and high schools around the country to explain how engineering can transform our lives. TISP Inspiration Ambassadors present interactive, fun activities that frame engineering as essential to our quality of life—from the cleanliness of the water we drink to the distribution of the energy we use to power our homes. K–12 students explore the design process and see themselves as problem solvers, engineers, and future leaders of technological innovation. Inspiration Ambassadors also do math and science study/homework sessions with young students from historically underrepresented groups.
In addition, with Inspiration Ambassadors, BU professors and graduate students offer lab tours to students in our partner schools, giving them insight into college and a closer look at what they can do in engineering.
FIRST®  Robotics Mentoring
Inspiration Ambassadors mentor 4th-6th grade youth in the FIRST® Lego League and high school students in the FIRST® Robotics Challenge. The College of Engineering provides some build facilities as well as expertise to mentored teams. Boston University has served as the regional site for the FIRST® Robotics Challenge, which was founded by inventor Dean Kamen, a member of the College of Engineering's Dean's Leadership Advisory Board.
U-Design
Each summer, the College of Engineering offers U-Design, a fun STEM program with focus on engineering for children entering grades 7-10. Experienced science and engineering technology teachers lead each U-Design workshop and Boston University Inspiration Ambassadors serve as mentors. Each workshop offers a hands-on experience to give young students the opportunity to learn about engineering and broader STEM concepts. Students use their creativity and apply the engineering design process as they experiment, design, analyze, build and solve challenging problems.
Find more information about U-Design and an application here.
Our Impact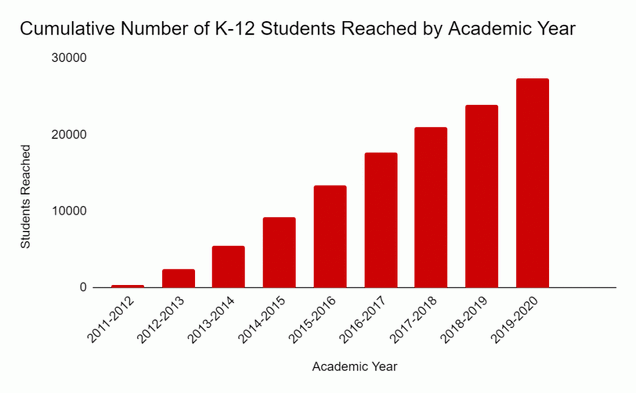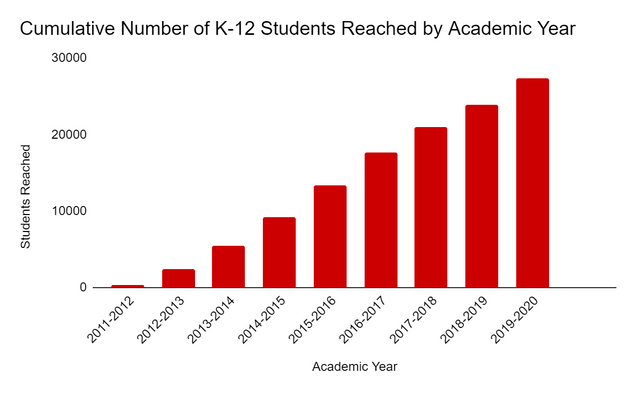 In 2018, the Office of Outreach and Diversity received a $300,000, two-year National Science Foundation Early Concept Grant for Exploratory Research (EAGER) grant (award number: 1848892). The project, entitled "Co-Creating a Research Agenda to Evaluate University Ambassador Programs' Impact on Engineering Identity of K-12 Students" focused on co-creating a research agenda for undergraduate-led outreach programs, like TISP.
Sixty-one participants from 45 institutions across 22 states contributed to the development of the research agenda, which can be found HERE.
Our Partners
"While recruiting at Boston University, we have found that students that have participated in the Inspiration Ambassador program are exceptional – they are academically successful, highly motivated to explore technology based careers, and ingrained into their community."
Raymond L. Han, Senior Director, Accenture
The College has a growing base of support from corporations, foundations, alumni, school systems, and national and local nonprofit and government organizations. These supporters recognize the critical importance of giving engineering students workforce training, and creating opportunities to introduce secondary school students to STEM fields. We welcome new partners who can help us train and hire more Inspiration Ambassadors and reach out to more school-aged children.
Our current partners include:
AMETEK Foundation
Accenture, a COorporate Outreach Leader for TISP
Argosy Foundation, a COorporate Outreach Leader (COOL) for TISP
John Abele
Bradford Ingalls Charitable Foundation
BU School of Education/Wheelock
Schools and Organizations we serve:
Josiah Quincy Upper School, Boston
Brighton High School, Brighton
Gardner Pilot Academy
The Calculus Project
St. Joseph's Prep
The Codman Academy
Natick/ ACES (Achievement, Challenge, Enrichment, Success)
Winchester High School