Accessible autonomous vehicle system wins semifinalist position in DOT competition
By Alex LaSalvia
As the promise of self-driving cars inches closer to reality for the general public, how do we ensure this technology is accessible to people who are blind or visually impaired? That's the question that ECE Assistant Professor Eshed Ohn-Bar and his team seek to answer with their OpenGuide project.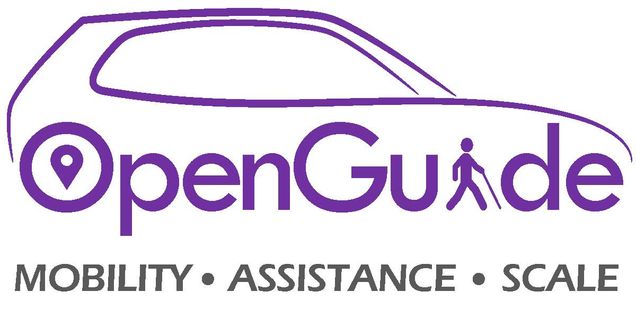 The project has been selected as a semifinalist in the U.S. Department of Transportation's Inclusive Design Challenge, which asked researchers and innovators to propose hardware and software solutions for people with disabilities aimed at integrating with autonomous vehicles.
OpenGuide is an assistive system that would guide its users as they step into the vehicle, through the journey to their destination, and when they step back onto the street. The system needs to be able to guide people in and out of the vehicle and provide them with awareness of their surroundings, obstacles and landmarks, allowing blind or visually impaired people to travel completely independently.
"The goal is to really make this entire journey as seamless and integrated as possible," Ohn-Bar said. "This is a really challenging engineering problem. But, if we can solve it, it will have a great impact on independence and overall quality-of-life of people with visual impairments."
Ohn-Bar and his team are meeting this challenge by using machine-learning models trained using a large camera and sensor dataset with expert guidance annotations that would be able to guide a visually-impaired person wherever they need to go. They would pair these models with a personalized assistive system for the user to interact with.
The challenge brings an important focus on accessibility in automated transportation and mobility, Ohn-Bar said. "Besides, a challenge is always fun, we are very excited to participate, collaborate, and compete towards a worthy goal!"
Ohn-Bar and his team have a background in researching autonomous technologies, but they realized that any research they do will have a limited impact unless the technology is accessible to all kinds of people. If they become one of three final winners next year, the prize will allow them to continue this research, as they move their OpenGuide prototype from the lab to the real world.
The team will be engaging graduate and undergraduate students in accessibility-oriented engineering concepts and problems. They are already in collaboration with Motional, a Boston-based self-driving car company, and Chuck Gulash, former Director of Toyota's Collaborative Safety Research Center, and are partnering with local outreach organizations in Boston, including the Carroll Center for the Blind, to "ensure our solution has real impact."
Eshed Ohn-Bar is an assistant professor in the department of Electrical and Computer Engineering at BU. He received his PhD degree in Electrical Engineering from UCSD in 2017, and joined BU in 2020 after completing a Humboldt Research Fellowship at the Max Planck Institute for Intelligent Systems.