"I'm better at knowing what I need"
By Sarah Knotts
Rachell Paz (CGS' 23) used her gap semester to work at a Brazilian law firm. An aspiring lawyer from the Boston area, Paz plans to study political science or business management. We spoke with her about her #My100Days highlights, why she chose CGS, and how she plans to hold onto her Brazilian identity through college.
Why did you choose CGS?
I kind of have a general idea of where I wanted to go, but in terms of major, I was unsure. The gap semester gave me the opportunity to have a break from school to see what I want to go into while in college. BU was one of my top choices, and London sounds exciting!
How did you spend your gap semester?
I worked full time at a law firm. I did paralegal work, so filing any documents they need and sorting through packages for cases. It gave me insight into what I want to do. In my free time, I spent time with friends. Visiting them at college has made me feel like I will be able to ease into college.
How did you decide on what to do during your gap semester?
After I chose CGS, I looked at all the gap semester options. I considered studying abroad, but I chose to take a career option. I applied for internships and got a job at a law firm, which gave me insight into my future and if it's a career I want to explore further.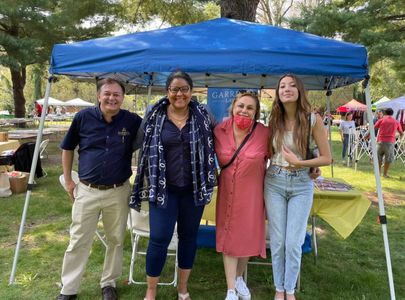 How has the time been valuable to you?
I think I've learned a lot of things about myself. My friends were at college so I spent time self-reflecting. I've gotten to see what I want to be in my future and work towards that without as many distractions.
What have been the most memorable moments of your gap semester so far?
I've had time to visit family out of state and visit my cousin. I've gotten to go to cool work events. At the Brazilian law firm, there was a fashion show mixed with a comedy show. It was at a restaurant and there were two guys hosting the event who were both Brazilian. One owned a clothing brand and had models come out. The other host was a comedian who put on a skit. It was great to be in the Brazilian community. Where I grew up I didn't exposed to that. I'm Brazilian, so it was nice to be with lots of Brazilians speaking Portuguese with food.
How did your Brazilian identity affect your choice to work at this law firm?
I feel like when I talk about being Brazilian, I'm in a strange middle ground. When it came time to get an internship, the idea of being at a Brazilian law firm with clients in the community was part of it. It was important to go there to be closer to my roots and speak more Portuguese. The work had more cultural significance to me and so it means more. It's a unique experience to be first-generation and have immigrant parents, and to grow up in a country where your ethnicity is not dominant. Where I grew up, everyone was Brazilian and spoke Portuguese, but when I went to school, I became more American. I questioned "Am I Brazilian or American?" I came to that realization in high school that I was feeling in between two cultures since both have impacted me. Any time I think about my future, I don't want to leave my Brazilian roots behind. I tend to focus on things that help me bring me closer to my culture.
Working at a law firm helped me learn more about that part of my identity. When applying to colleges, I didn't want to choose a place that would make me lose either. That's why I chose BU and CGS. I want to join the Brazilian club, get to be connected to both, get the best of both worlds, so I'm not hyper focused on one.
I see you made a Hannah Montana reference. Did you notice that?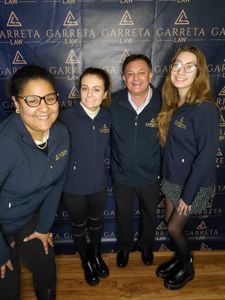 Yeah! Actually, that show meant a lot to me! Hannah Montana is strictly how I connected to American culture. I grew up speaking Portuguese. To learn English I watched TV, especially Hannah Montana, so she taught me English.
What advice would you give to future CGS students when planning their gap semesters?
Definitely take a breather and relax. It feels overwhelming to think about what to do in 100 days, but it will work itself out and will ultimately piece itself together. Do something you want to do. You will have time to self-reflect and get a deeper knowledge of who you are.
What were some of the skills you took out of the gap semester? What did you learn?
I've gotten better at time management because now I'm working full time. I have to be on top of tasks, manage social life, be with my family, be by myself, decompress and relax. I'm better at knowing what I need and knowing how to get things done without stressing myself out too much.
What are you most looking forward to about the next four years?
I'm honestly just excited to be in a new environment and get to meet new people. BU is super diverse, so I'm going to meet a ton of new people and learn new things that will change my perspective.