As hybrid learning continued in Spring 2021, CGS students maintained an impressive work ethic as they engaged in the Capstone project, the 50-page essay and oral defense that marks the end of sophomore year. With students scattered across the globe, the Capstone groups created thoughtful and well-synthesized strategies, proposals, and debates on topics such as college admissions processes, social media regulation, and even health implications for the future colonization of Mars. The following teams, which all received high praise from CGS faculty, are this year's award recipients for their remarkable work during challenging times.
Team R: Students for Fair Admissions, Plaintiff v. President and Fellows of Harvard College (Harvard Corporation), Defendant
Team R's winning Capstone group was made up of Maya Ferris, Ashley Hsieh, Katie Fong, Ericka Liu, Brendan Green, and Paul Ovadeck. Acting as Supreme Court justices, the team explored whether or not Harvard University has racially penalized Asian students through awarding Black and Hispanic applicants more points in the application process. The group both determined that Harvard did not improperly use race as a major determinant for admissions and proposed a strategy for universities to increase diversity through an admissions process which considers location-based median incomes and education levels, ethic demographics, and frequency of past admissions. Team R faculty says, "The paper was well-researched and well-written and the students were extremely  knowledgeable during their oral examination. We were pleased that this diverse group of students carefully reviewed the data before them and delivered a very informed and logical opinion. We hope that the Supreme Court, if it decides to  take up this case, will be as deliberative as these students were." 
Team S: Genetically Modified Organisms and In Vitro Meat: The Future of Food Biotechnology to Combat Resource Overconsumption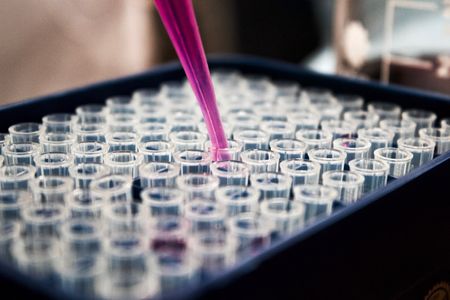 The winning Capstone group from Team S, made up of Magdalena Christenson, Laila Inan, Dhruv Manik, Kaitlyn McFall, Acadia Monkman, Anthony Shelly, and Asritha Sure, proposed a biotechnological plan to combat the environmental issues that the growing demand for meat creates. Their solution, to clone animal cells in bioreactors, shows a thorough understanding of the technology. Team S faculty said, "this group thoughtfully addressed many of the objections that can be leveled against such a proposal by examining the current status of this biotechnology with an eye to its viability. This team also presented a new strategy for speaking about this technology to the public and gave a spirited oral defense of their paper."
Team T: Where To Now With Social Media?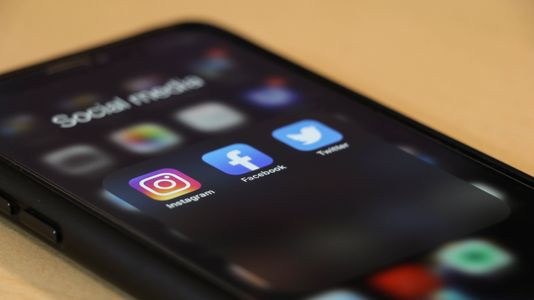 The students in Team T's winning Capstone group were Katherine Harada Alcantara, Victoria Fernandez, Jason Miraka, Aruzhan Sarsenova, Ferren Winarto, and Yao Yao. he group pitched the Social Media Education Program (SMEP), a pilot program to mitigate the effects of misinformation spread by social media. GSM conducted their research by reaching out to a local school district superintendent, along with school principals, whom they were able to persuade of their program's feasibility. The program, which incorporates a training program to teach students how to spot misinformation, is designed to create responsible social media consumers. According to Team T faculty, "if GSM demonstrates that its Social Media Education Program mitigates the impacts of digital misinformation in one district, the program could become a model for mandatory digital media  literacy throughout the state."
Team U: A Policy Proposal to the Association of American Universities
Team U's winning Capstone group — Eliana Bortman, Taylor Brown, Hannah DeGraw, Sarah Eckerson, Evie Lipsig, and Sueda Nalcaci — proposed a better way to increase access to American universities for students of all backgrounds. In opposition to many current and traditional practices, the group created thoughtful recommendations on how to increase diversity and fairness during college admissions. Team U faculty noted that, "The project was particularly successful because every proposal was well researched and analyzed. The group members commented that they worked well  together, especially as careful editors. One student mentioned that there isn't a  single sentence written by just one person."
Team V: Report to the President on the State of White Nationalism and Domestic Terrorism
Araybia Ahmad-Goodlaw, Jasmine Alqassar, Toni-Marie Gomes, Said Kouiri, and Kyle Reiss delved into the connections between domestic terrorism and white nationalism in the United States for their winning Capstone project from Team V. Their research included analysis of the U.S. Government's past actions and their current means to deal with the threat of domestic terrorism. According to Team V faculty, "all  members contributed and displayed an in-depth understanding of the structure  of the U.S. Government and how their proposed recommendations could be discussed and passed in real life, offering shrewd amendments to the Domestic Terrorism Prevention Act of 2021, currently under consideration. In addition, the  group's camaraderie and high regard with which they held each other's work and views, key in any successful collaboration, made this example of Capstone team  work." 
Team W: Proposal for Regulating Surveillance Capitalism at the Federal Level: Enforcing  Company Transparency to Ensure Consumer Safety
As one of two winning Capstone groups from Team W, Cameron Anderegg, Logan Diverniero, Leyla Eren, Serena Gajarawala, Abigail Lowry, Mariana Villegas, and Rachel Zhu created a solution which addresses the control over our personal information we have forfeited to companies that track us through our digital lives for profit. Acknowledging our dependency on our digital lifestyles, this group's solution combines government legislation and a website which creates transparency between the public and the companies that collect personal data. Team W faculty praised the "unusual level of sophistication in their policy proposal, making a convincing  case for how to rebalance, in the individual's favor, the competition for control of  our personal data."
Team W: Debating the Regulation of Social Media: Possible Merits and Implications of the  Proposed Internet Protection and Disclosure Act
Team W's second winning Capstone group — Luca Carroll-Maestripieri, Alan Chau, Pei Du, Nicole Lopez, Payton Rohr, Isabel Yin, and Brandon Yu — formatted their Capstone as a debate focused on dealing with issues created by social media, such as cyber-bullying and the spread of misinformation, while also considering First Amendment rights. The pro-regulation of social media side of the debate suggested laws and regulations to mitigate the dangers of social media while the rebuttal side focused on the legal and logistical implications of regulating the mass information that is created daily on social media. Team W faculty noted that, "Capstones utilizing the adversary format rarely succeed in holding a consistent dialogue, yet this group made  it look easy, proving just how much effort they put into their project."
Team Y: Colonizing Mars: Addressing the Health Hazards of Radiation with Feasible  Solutions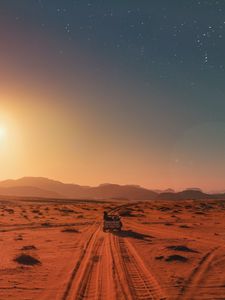 Team Y's winning capstone group — Veronika Bukanova, Tsetan Dhondup, Nikolette Dusevic, Javier Faustino, Eliona Lecaj, and Jesse Uiterwijk — proposed solutions to the problems radiation will have on on the future colonization of Mars. Given the effects they researched that radiation will have on human health, they synthesized a strategy that takes into consideration both our current technological limitations and future research that should be conducted. Team Y faculty commended the group for their "extensive research and analysis of the problem."