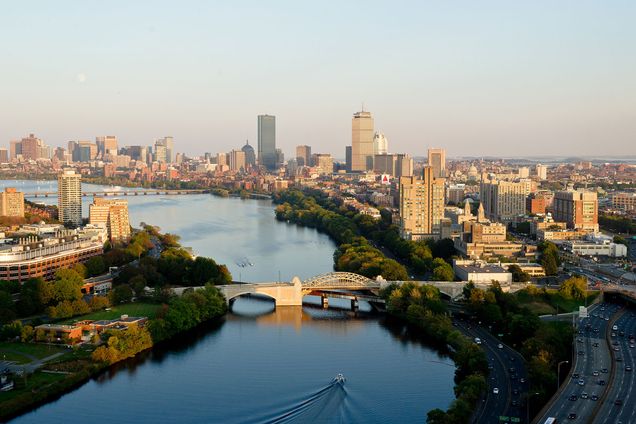 A master's degree from BU can lead you down various new paths in life. With hundreds of thousands of alumni working in a variety of industries, you are sure to find a program that will help pave the way toward your dream career.
Keep reading to explore the various career outcomes for our most popular graduate programs!
Economics
A master's degree from the Department of Economics at Boston University is an impressive credential on a professional resume or Ph.D. application. Our stellar ranking and reputation are based on the strength of our standing as a leading research institution, our accomplished faculty, and our rigorous, yet flexible curriculum.
Within our Economics Department, there are several different paths for a Master's degree. We have a Master of Economics, Master of Economic Policy, and a Master of Global Development Economics. The Master of Economics program is a one year program that prepares students for careers as economic analysts in the business world, the consulting industry, a central bank or government. Our Master of Economic Policy program is three semesters and gives students a strong foundation in economics with the management methods appropriate for students interested in careers as policy analysts and decision-makers in government, nonprofit institutions, international organizations, and the private sector. Finally, the Master of Global Development Economics program is three semesters long and is designed for those seeking rigorous training in economics supplemented by training in the related disciplines of international relations, public health, and politics.
Our master's graduates have gone on to become cabinet ministers, investment bankers, consultants, Ph.D. candidates, researchers, policymakers, and Forbes' 30 under 30 economists. They hold prominent positions at firms and organizations such as Goldman Sachs, Merrill Lynch, the Federal Reserve System, the World Bank, Bank of America, Cornerstone Research and PwC, while some have also become entrepreneurs—founding their own start-ups and firms around the world.
Computer Science 
Are you passionate about computer science and want to take your skills to the next level? The Computer Science Department offers master's degrees in several sub-disciplines including Computer Science, Computer Science with a specialization in Data-Centric Computing, Computer Science with a specialization in Cyber Security, and Artificial Intelligence. 
Our CS graduates have pursued high-level opportunities with companies such as Amazon, Microsoft, Adobe and IBM, and have secured positions as Computer and Information Research Scientists, Software Development Engineers and Developers, and Information Security Analysts.
Statistical Practice 
Would you like to get a master's degree, industry connections, and consulting portfolio all at once? As a Statistical Practice master's student at Boston University, you can do just that! Our students acquire fundamental training in statistics and learn to apply this knowledge to real-world problems in fields as diverse as economics, law, management, and the sciences. 
One of our distinguished alumna, Sylva Collins, obtained her master's and doctorate degrees in Statistics and later joined the FDA's Division of Biostatistics—ensuring the safety of products including regulatory drugs and therapeutic biologics. She currently serves as the Director of the Office of Biostatistics for the US Food and Drug Administration. 
Earth and Environment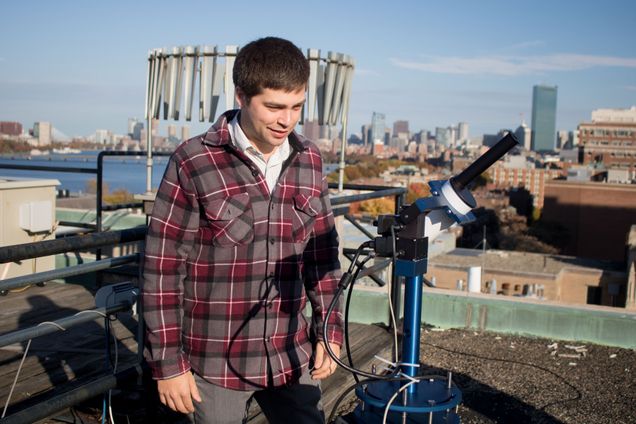 Are you an aspiring scientist eager to dedicate your career to preserving our Earth? At Boston University's Department of Earth & Environment, you can do just that! With a master's degree in Energy & Environment, or in Remote Sensing & Geospatial Sciences, our alumni have pursued positions such as environmental consultants, electricity market analysts, and research associates. 
During your time at BU, you'll take classes with faculty like Cutler Cleveland and Sucharita Gopal, who were recently awarded a grant through Microsoft's AI for Earth Program, which supports the development of cloud-based analytical workflows for urban and regional-scale integrated assessments of energy use, greenhouse gas emissions, and mitigation pathways. 
Biostatistics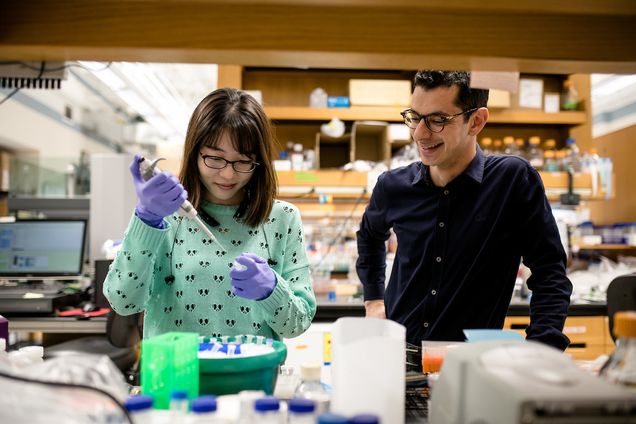 Whether you're planning to advance your career as a biostatistician or pursuing a Ph.D. degree in the future, a master's degree in Biostatistics from Boston University will help you achieve that goal! Our graduates leave prepared for successful careers in biomedical research, pharmaceuticals, and research positions in government agencies, NGOs and nonprofits.
One of our remarkable alumni is recent graduate, Sandeep Menon (GRS'10), who currently serves as the senior vice president of early clinical development at Pfizer and was recently the first recipient to be awarded the Distinguished Alumni Award by the Department of Biostatistics. He shares, "Biostatisticians have the tools to enhance decision-making in the healthcare industry… Always be that curious student and be brave to try new things."
Biology
Pursuing a master's degree in biology is an excellent step in achieving your goal of turning your passion into a career. As a top-ranked research university, your education at BU will be shaped by our accomplished faculty and rigorous curriculum. 
During the program, you will work with professors like Meg Younger and Cheryl Knott, who have both recently been awarded selective grants to fund their research. Dr. Younger's lab does research on mosquitos, examining how they detect and encode human odor; she was recently named a 2022 Searle Scholar and awarded $300,000 of research funding. Dr. Knott was awarded a five-year grant from the U.S. Department of Fish and Wildlife Services for her research on the conservation of wild orangutans on the island of Borneo. 
The MS in Biology program will provide you with an exceptional foundation to work as a researcher in your chosen field after graduation or to apply to top Ph.D. programs. With your choice of three tracks of study and four areas of concentration, the possibilities are endless.
Psychology 
Take your passion for psychology to the next level at Boston University's Graduate School of Arts & Sciences. What is more exciting than earning a graduate degree in your field and jump-starting your career in just one year? With BU's MA in Psychology, you can do just that!
Located in Boston, a city known for its world-class healthcare providers, you will have countless opportunities for a career in psychology after earning your degree. Many graduates have applied their advanced training in psychology to work in research, mental health, human services, administration, and business.
About the Author:
Virginia (Ginger) Monroe
Marketing & Communication Assistant, GRS
Master's Candidate, Theological Studies