Graduate
Information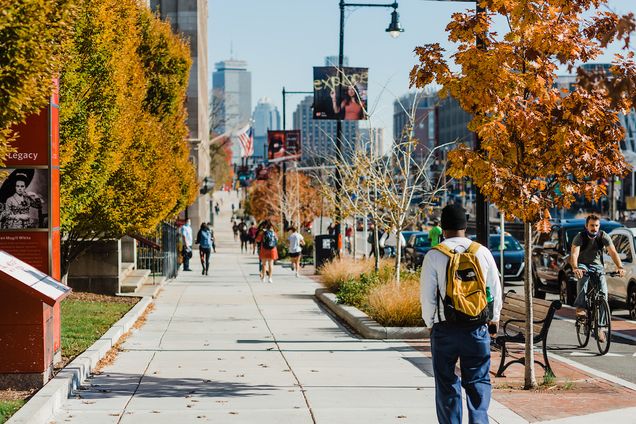 Virtual Office Hours
If you have questions about your program of interest, the admission process, your international-student documents, or financial aid, please schedule a time to meet with us in a one-on-one Zoom session.
We look forward to meeting you virtually!
GRS One-on-One with Keely
Master's Admission & Financial Aid Appointments

GRS One-on-One with Candice
Master's Admission Appointments
Connect with GRS on Social Media
Virtual Information Sessions
Learn more about your program of interest, the admissions process, and all things GRS at one of our upcoming Master's Program Virtual Information Sessions. Join us online at one of our scheduled virtual events:
We will resume our admission information sessions in August, please stay tuned for more information!
Live Chat with Current Students
Join us for a virtual Q&A session with current BU graduate students and assistants in the GRS admissions office! You will learn more about their admission journey and the experience of being a graduate student at BU. They will also share tips on popular topics such as finding an apartment in Boston and tips to land an internship and campus job. Drop in to ask your questions to the GRS graduate assistants, and stay as long as you want.
Wednesday, August 17, 12 PM – 1 PM EST
Be sure to register in advance for your session using the form below.