William G. Dever Archaeological Fellowship for Biblical Scholars
Deadline extended to January 10, 2017
Established in 2015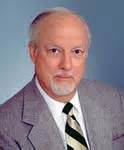 by annual contributions from an anonymous donor.
A two–month travel-study award of $7,000 will be made available in the summer of 2017 to a qualified American non-tenured faculty member in the field of biblical studies who wants to acquire elementary, first-hand experience in field archaeology and research in Israel.
The intent of the award, administered by the American Schools of Oriental Research (ASOR), is to help foster a dialogue between archaeology and biblical studies in colleges, universities, and seminaries, as well as in the larger discipline.
The William G. Dever Archaeological Fellowship for Biblical Scholars will provide $7,000 to be used to cover transportation; one month on a specified dig; and one month travel to other digs, combined with a one-month residency (room and half-board) at the W. F. Albright Institute of Archaeological Research in Jerusalem, which will allow the Dever Fellow to conduct research in the Albright library. During residency, the Albright Institute will facilitate visits to excavations active in the field.
Applicants, who must have the Ph.D. or equivalent degree in hand, must demonstrate in writing how their professional education, experience, and career aims would benefit from the Fellowship.
Applicants should apply by December 15, 2016 January 10, 2017, supplying a statement of purpose; a curriculum vitae; and a supporting letter from a senior administrator. The successful applicant is expected to be a member of ASOR; it is also expected that the recipient will submit a final report to ASOR at the end of the fellowship period. Applications must be submitted electronically as a PDF package. Please send applications to ASOR with "Dever Fellowship" in the subject of the email.
Grant recipients will be required to sign a waiver indicating that ASOR is not responsible for any injuries they might sustain during the fellowship period. They will also be required to sign a release of rights to ASOR for the inclusion of their report and photograph in one of ASOR's publications.
Application Deadline: December 15, 2016 January 10, 2017