Woldemariam in Bloomberg on Eritrea and Ethiopia
August 27, 2018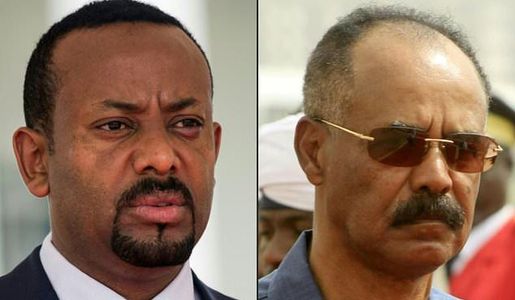 Michael Woldemariam, Assistant Professor of International Relations and Political Science at the Frederick S. Pardee School of Global Studies at Boston University, was interviewed for a recent article on the recent rapprochement between Eritrea and Ethiopia.
Woldemariam was interviewed for an August 26, 2018 article in Bloomberg entitled "War Is Over. Now Comes the Hard Part for Eritrea."
From the text of the article:
If there is real change, then says Michael Woldemariam, assistant professor of international relations at Boston University, "the potential economic dividends for the Eritrean people are huge."

"The movement of resources away from national defense to more productive economic activities will have a positive impact," he said. "If combined with economic and political reforms, the possibilities for the country are limitless."
Michael Woldemariam's teaching and research interests focus on African politics, particularly the dynamics of armed conflict, the behavior of rebel organizations and self-determination movements, and post-conflict institution building. He has special expertise on the Horn of Africa region, where he has traveled extensively and conducted fieldwork.