Gallagher in The Conversation on Trump's Tariffs
July 9, 2018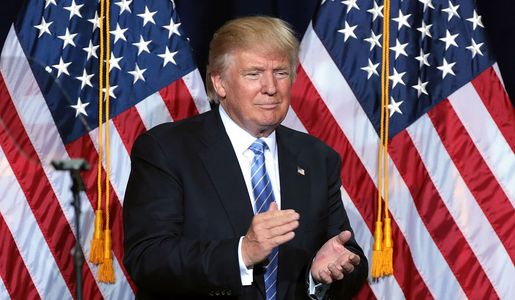 Kevin Gallagher, Professor of Global Development Policy and Director of the Global Development Policy Center at the Frederick S. Pardee School of Global Studies at Boston University, published a widely-syndicated Op-Ed examining the tariffs United States President Donald Trump will impose on imports from the nation's best customers.
Gallagher's Op-Ed, entitled "Trade Rules Are Deeply Flawed But Trump's Tariff Fixation Is Hurting America And The Rest Of The World," was originally published in The Conversation on July 6, 2018. It was subsequently published in various publications including My Plainview. 
From the text of the Op-Ed:
There's no end in sight to the tariffs President Donald Trump will impose on imports from the nation's best customers.

He has hiked tariffs on goods and services from China, Canada, Mexico, Europe and beyond, prompting a wave of retaliation in kind that is sure to crimp American exports of everything from pork and soy beans to synthesizers.

The tweeter-in-chief has even speculated that tariffs alone perhaps could raise enough revenue to fund the government and ditch the income taxes he recently slashed altogether. And Trump is reportedly mulling whether to quit the World Trade Organization– the global body that governs world trade – rather than follow its rules regarding tariffs.

Having studied the globalization of trade, finance and investment for over two decades, I agree with Trump that international trade rules are unfair. Even so, I believe Trump's tariff-centric trade policies are a raw deal that won't fix what's broken about the global trading system.
Gallagher served on the U.S. Department of State's Investment Subcommittee of the Advisory Committee on International Economic Policy and the International Investment Division of the United Nations Conference on Trade and Development.  He has served as a visiting or adjunct professor at the Paul Nitze School for Advanced International Studies at Johns Hopkins University, the Fletcher School of Law and Diplomacy, Tufts University; El Colegio de Mexico in Mexico; Tsinghua University in China; and the Center for State and Society in Argentina. You can follow him on Twitter @KevinPGallagher.