GEGI Research Shows Climate Impacts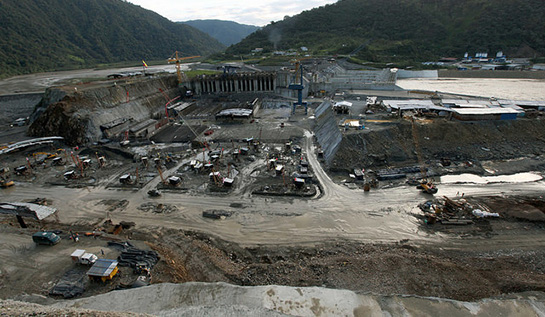 Research from the Global Economic Governance Initiative (GEGI), an affiliated center at the Frederick S. Pardee School of Global Studies at Boston University, was used to prove that China is behind environmentally impactful development in Latin America.
The research was presented in China in Latin America: Lessons for South-South Cooperation and Sustainable Development , a report that also highlights the potential for cooperation on renewable energy projects.
Findings from the report were promulgated in the media this week, in articles in the South China Morning Post and Dialogo Chino, among other venues.
From the text of one article:
China's increased trade and investment in Latin America over the past decade has resulted in powerful social and environmental impacts such as job losses and pollution, although the growing relationship has also brought some benefits, says new research published today.

The high concentration of Chinese activity in Latin America's agriculture and extractive sectors has placed a heavy strain on water supplies, increased deforestation and greenhouse gas emissions (GHGs) and is aggravating local concerns about resource use and job creation, the study coordinated by Boston University's Global Economic Governance Initiative (GEGI) concludes.
You can read the entire article here.
GEGI is cochaired by Pardee School Professors Kevin Gallagher and Cornel Ban. Learn more about GEGI here.