Gallagher: China's Lending Approach Shifts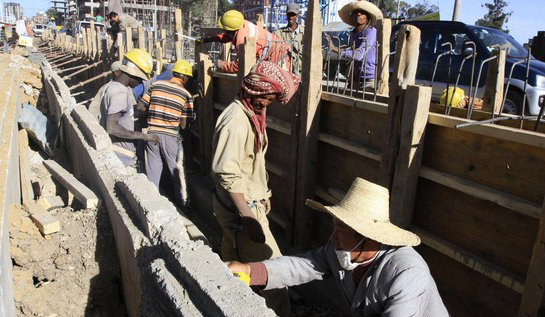 Kevin Gallagher, Associate Professor of Global Development Policy at the Frederick S. Pardee School of Global Studies at Boston University, said that looming defaults on loans made to Latin America would lead to a shift in China's lending strategy.
Gallagher made the argument in a March 17 article in the Financial Times entitled "China: With Friends Like These."
From the text of the article:
"Kevin Gallagher, associate professor at Boston University's Frederick Pardee School of Global Studies, and Margaret Myers, programme director at the Inter-American Dialogue, a think-tank, maintain a database showing that Chinese government-related lending to Latin America has totalled $119bn since 2005, up $22bn in 2014 alone. Deborah Brautigam, professor at Johns Hopkins University, curates a database on China-Africa lending that shows disbursements of $52.8bn between 2000 and 2011.

"Mr Gallagher believes the end of the commodity supercycle and the low price of oil will expose several of the economies that China has supported most vigorously. "Somewhere in Latin America or Africa, one of these countries is going to default on their Chinese loans," predicts Mr Gallagher."
You can read the entire article here.
Gallagher spoke further on the issue of China finance to Al Jazeera America, contributing to their March 17 article "Europe's Economic Powerhouses Snub U. S., Sign Up to China-Led 'World Bank.'"
From the text of that article:
"[Gallagher] noted that when Washington helped establish the World Bank at Bretton Woods, there were no such guarantees about lending practices before the major players had already signaled support for the initiative. The U.K. has expressed similar concerns, but it signed on anyway.

"If we were at the table, we could put all those things on the table," he said. Instead, the U.S. is allowing itself to be "left behind by what amounts to nothing less than a global Marshall plan the Chinese are starting to put together."
You can read the full article here. 
Gallagher is a co-director of the Global Economic Governance Initiative. You can learn more about him here.