Arts Administration @ Boston University
[Art] "is not made to decorate apartments. It's an offensive and defensive weapon against the enemy." Pablo Picasso
Founded at Boston University's Metropolitan College in 1993, the Arts Administration master's degree and graduate certificates emphasize excellence, creativity, economic problem solving, internationalism, and a commitment to the technologies of our age as core values in its curriculum.
The socioeconomic and political challenges of the day bring a renewed importance to the work of cultural entrepreneurs, artists, producers, curators, policy-makers, and administrators who embrace the challenge of re-thinking and re-shaping the fundamentals of contemporary society. Our students are prepared for the global responsibilities of the arts in the twenty-first century, and are eager to play leadership roles within visual arts, performing arts, and arts service organizations in public, private, and nonprofit sectors worldwide.
Degree & Certificate Programs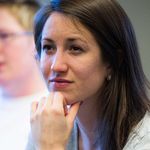 Boston University's Master of Science in Arts Administration program is designed for students who wish to pursue careers in visual arts, performing arts, and arts service organizations in the public, private, and nonprofit sectors both domestically and internationally.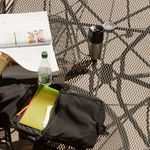 The Graduate Certificate in Arts Management serves the many practicing and aspiring arts professionals who do not have the time or resources to commit to a full program of graduate study, or may already possess a graduate degree in another field.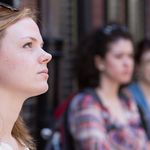 Offered on campus and online, this four-course Graduate Certificate in Fundraising Management provides administrative, financial, technical, and leadership skills for those seeking careers as professional fundraisers and for nonprofit managers who wish to substantially enhance their ability to raise funds.
Arts Announcements
The Ceramics Program, Office for the Arts at Harvard will present its... Read more »

BU Arts Initiative hopes to engage Boston University's diverse population of artists through... Read more »
Arts Job Bank
The Office Manager for Coro Allegro works closely with the Executive Director... Details »

MUSIC SHARING is seeking individuals who are interested in pursuing administrative careers... Details »