Financing Your Graduate Education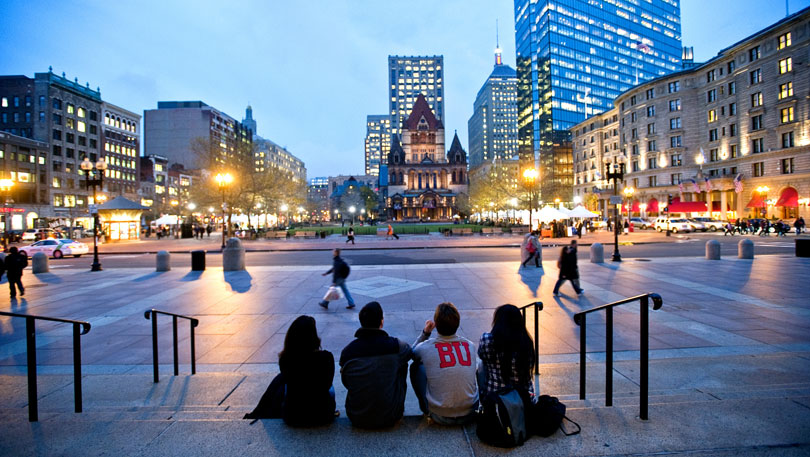 A graduate degree is an investment in your future. At Sargent College, we understand the important role funding opportunities play in the decision to attend graduate school. We encourage you to explore a variety of resources to help finance your education, and we're here to help you sort through them.
Scholarships
All graduate applicants, including international applicants, are automatically considered for a merit scholarship based on a holistic review of your application. No additional application or information is required to be considered for a merit scholarship. Recipients of these awards will be notified within their admission letter.
Federal Aid
Federal aid is an important source of funding for graduate students, and you may be eligible to apply for various types. Many of our graduate students receive federal aid in the form of Federal Direct Unsubsidized Loans and/or Federal Graduate PLUS Loans. In addition, a limited amount of federal work-study is also available to graduate students who demonstrate financial need as determined by the FAFSA.
Beyond federal aid and scholarships, private credit-based loans can also help finance your graduate education. Graduate applicants can use
Credible
to compare private loan options.
Student Employment
On-campus employment can help offset the cost of your education. A limited number of teaching/research assistantships and graduate assistantships are available for select graduate programs. These awards are typically awarded at the time of admission, though some opportunities become available after students enroll. Assistantships are often paid as salary, and amounts vary with the number of hours employed and type of service performed. For more information on assistantship opportunities, contact your program of interest. 
Graduate resident assistantships are available in housing facilities at Boston University. Compensation usually includes your room and may include meals and living expenses. Learn more about these positions.
In addition, many departments on campus hire graduate students as part-time employees. Our Student Employment Office can help you find an opportunity that fits your needs and schedule.
Questions?
Review our FAQs or contact Janet Turner, Assistant Director of Graduate Financial Aid. Janet serves as the liaison between our graduate students and the BU Financial Assistance office.