Introducing New Faculty at BU Law
The school is pleased to welcome full-time, clinical, and visiting professors with expertise in health law, critical race theory, environmental law, intellectual property, and more.
BU Law News
Introducing New Faculty at BU Law
The school is pleased to welcome full-time, clinical, and visiting professors with expertise in health law, critical race theory, environmental law, intellectual property, and more.
The faculty of Boston University School of Law are frequently rated among the best law professors in the country and command respect as leading scholars on a variety of legal topics across many areas of practice and employment sectors. For the 2020–21 academic year, we are pleased to welcome full-time, clinical, and visiting professors with expertise in health law, critical race theory, environmental law, intellectual property, and more.
"These are truly historic hires, as we welcome the first African American woman to the clinical faculty and the first Latinx scholar to the doctrinal faculty," says Anna di Robilant, associate dean for equity, justice & engagement. "These new faculty members write pathbreaking work on accent discrimination in jury selection, on the intersection of corporate and environmental law, and bring expertise in housing and consumer protection law—all important and innovative fields. We are proud to bring these outstanding scholars and teachers into our community and contribute to the goals of greater diversity."
Full-Time Faculty
Madison Condon
Associate Professor
Environmental law scholar Madison Condon joined Boston University School of Law as an associate professor in July 2020.
Her recent research examines climate change's relationship to corporate governance, market risk, and regulation. She is also interested in the use and manipulation of science and economics in administrative law. Professor Condon's scholarship has appeared in the Washington Law Review, the Virginia Environmental Law Journal, Land Use Policy, and the Review of Environmental Economics and Policy.
At BU Law, Professor Condon will teach Environmental Law and a seminar on climate risk and financial institutions. She will also teach Corporations beginning in the next academic year.
Before joining the school, she was an attorney at New York University School of Law's Institute for Policy Integrity, where she participated in litigation against federal regulatory rollbacks. She clerked for Judge Jane Kelly of the US Court of Appeals for the Eighth Circuit and was a postdoctoral fellow with the Earth Institute at Columbia University. She has consulted on carbon regulation and international trade law for the Organisation for Economic Cooperation and Development.
Professor Condon holds a JD from Harvard Law School, an MALD in global political economy from the Fletcher School at Tufts University, and a BS in Earth and environmental engineering from Columbia University. She traveled to the Netherlands in 2008–09 as a Fulbright Fellow studying water resource management.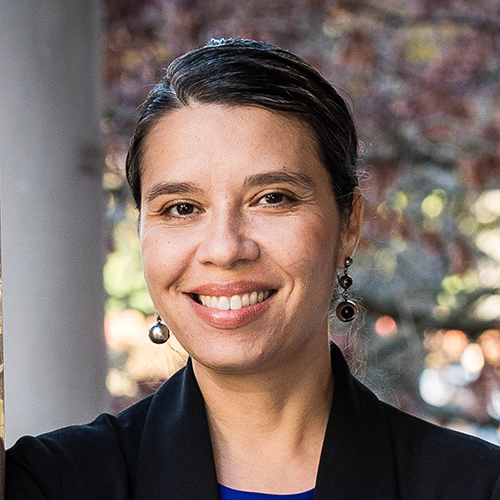 Jasmine Gonzales Rose
Professor
Jasmine Gonzales Rose, a noted critical proceduralist who taught at the University of Pittsburgh School of Law for nearly a decade, has joined the faculty at Boston University School of Law.
Professor Gonzales Rose's scholarship examines the intersections of race and language within two areas: juries and evidence. She is a leading criticalist voice on evidence law, with a focus on the evidentiary issues raised by racialized police violence. She is also an expert on juror language disenfranchisement.
Her work has appeared in several journals, including the Minnesota Law Review, Wisconsin Law Review, Hastings Law Journal, Harvard Civil Rights-Civil Liberties Law Review, New York University Review of Law and Social Change, and Alabama Civil Rights and Civil Liberties Law Review. Her scholarship is also forthcoming in several books, including the Oxford Handbook on Race and Law in the United States, NOMOS LX: Truth and Evidence, A Guide to Civil Procedure: Integrating Critical Legal Perspectives, and Philosophical Foundations of the Law of Evidence.
Professor Gonzales Rose is teaching Evidence, Criminal Law, and a seminar on Latinxs and the Law this year. She has also taught Civil Procedure, Complex Litigation, Race and the Law, and Civil Rights Law. She received Pitt Law's Robert T. Harper Award for Excellence in Teaching and the Distinguished Public Interest Professor Award, the latter twice. Due to her scholarly commitment to racial justice, she was twice selected as a Derrick A. Bell Fund for Excellence Scholar.
Professor Gonzales Rose is a graduate of Harvard Law School, where she served as an editor-in-chief of the Harvard Latinx Law Review and a member of the Harvard Legal Aid Bureau. She clerked for Judge Héctor M. Laffitte of the US District Court for the District of Puerto Rico and Judge Damon J. Keith of the US Court of Appeals for the Sixth Circuit. She has worked for a variety of nonprofit and governmental organizations on issues of civil and human rights. Most recently, she served on the boards of directors of the American Civil Liberties Union of Greater Pittsburgh and the Abolitionist Law Center. She was recently appointed to the Supreme Judicial Court Advisory Committee on Massachusetts Evidence Law.
Christopher Robertson
Professor and N. Neal Pike Scholar in Health & Disability Law
Noted health law scholar Christopher Robertson has joined the BU Law faculty as a tenured professor and N. Neal Pike Scholar in Health & Disability Law. Robertson previously served as associate dean for research and innovation and professor of law at the University of Arizona.
An expert in health law, institutional design, and decision making, Professor Robertson's work touches on wide-ranging areas such as torts, bioethics, professional responsibility, conflicts of interests, criminal justice, evidence, the First Amendment, racial disparities, and corruption.
He is the author of Exposed: Why Our Health Insurance is Incomplete and What Can be Done About It, and has coedited three books, Nudging Health: Behavioral Economics and Health Law, Blinding as a Solution to Bias: Strengthening Biomedical Science, Forensic Science, and Law, and Innovation and Protection: The Future of Medical Device Regulation (forthcoming). 
Acting in legal reform movements, Robertson undertook a yearlong project in 2020 to help the board of trustees of the California State Bar reduce racial disparities in the attorney discipline system. He previously served as reporter for the Healthcare Law Committee of the Uniform Law Commission. For over a decade, he has served on the clinical ethics committee of an academic medical center.
In his efforts to reform legal education, Robertson is leading the development of JD-Next, a national program designed to reduce disparities in preparation for law school and to provide a reliable predictor of student success. In its second year, the program enrolled over 1,100 students nationwide. With the Educational Testing Service, Robertson conducted the first major study of the validity of the GRE as an admissions test for JD programs, which led to more than 60 schools—including Harvard, Yale, and BU—now relying on the exam. He has also pioneered legal education for undergraduates and non-lawyer professionals.
Robertson has served as a visiting professor at Harvard Law School, NYU Law, and the London School of Economics, and as a visiting scholar at the Brown University Policy Lab. He is affiliated with the Petrie Flom Center for Health Law Policy, Biotechnology, and Bioethics at Harvard, the NYU Langone Health Working Group on Compassionate Use and Preapproval Access, and the University of Arizona's Innovation for Justice program. Robertson's legal practice has focused on complex litigation involving medical and scientific disputes, and he continues to work with litigators through his firm, Hugo Analytics.
Event Details
Meet the New Faculty!
A virtual event offered in conjunction with BU's Alumni Weekend – Reimagined.
Jessica Silbey—who teaches and writes in the areas of intellectual property, law and humanities, constitutional law, and evidence and has served as a visiting professor at BU Law for the past year—will join the faculty as a professor in January 2021. She was awarded the Guggenheim Fellowship in 2018 for her work at the intersection of law and the humanities.
In intellectual property, Professor Silbey's scholarship focuses on the empirical and humanistic dimensions of the legal regulation of creative and innovative work. She studies common and conflicting narratives within creative and innovative communities and the IP law and policy that purport to regulate them. Her most recent book, The Eureka Myth: Creators, Innovators and Everyday Intellectual Property, has altered the national conversation about creativity and invention. Based on interviews with authors, artists, inventors, and lawyers, it challenges the traditional economic explanation for intellectual property law through a qualitative empirical investigation of diverse mechanisms and motives for producing creative and innovative work.
Professor Silbey has also published widely in the field of law and film, exploring how film is used as a legal tool and how it becomes an object of legal analysis in light of its history as a cultural object and art form. Representative publications include Trial Films on Trial (with Austin Sarat and Martha Umphrey, eds.); Law and Justice on the Small Screen (with Peter Robson ed.); "Picturing Moral Arguments in a Fraught Legal Arena: Fetuses, Phantoms and Ultrasounds," 16 Geo. J. Gender & Law 593 (2015); "Images In/Of Law," 57 N.Y.L.S. L. R. 171 (2012/2013); "Evidence Verité and the Law of Film," 31 Cardozo L. R. 1257 (2010); "Cross-Examining Film," 8 U. Md. J. Race, Religion & Gender & L. 101 (2009); "Filmmaking in the Precinct House and the Genre of Documentary Film," 29 Colum. J. L. & Arts. 107 (2005); and "Judges as Film Critics: New Approaches to Filmic Evidence," 39 Mich. J. L. Reform 493 (2004).
Professor Silbey has been awarded numerous grants for her innovative approach to the cultural analysis of law that combines qualitative empirical data analysis, textual and discursive interpretation and critique, and doctrinal legal study. She was a distinguished lecturer (Shidler Lecture) at the University of Washington and at the Willson Center for Humanities and Arts at the University of Georgia. She was also a faculty associate at the Harvard Berkman-Klein Center for Internet and Society, and is currently an affiliate fellow at the Yale Information Society Project.
Professor Silbey received her BA from Stanford University and her JD and PhD (comparative literature) from the University of Michigan. She was honored to clerk for Judge Robert E. Keeton on the United States District Court for the District of Massachusetts and Judge Levin Campbell on the United States Court of Appeals for the First Circuit. Before becoming a law professor, she practiced law in the disputes department of the Boston office of Foley Hoag LLP focusing on intellectual property, bankruptcy and reproductive rights.
Robert L. Tsai, an expert in constitutional theory, jurisprudence, federal courts, criminal procedure, and civil rights, will join the BU Law faculty in January 2021. His interdisciplinary work encompasses social change, democratic renewal, inequality, legal history, bureaucratic design and influence, presidential leadership, and civic culture. He earned his JD from Yale Law School, and a BA in history and political science from UCLA. After law school, Tsai clerked for Denny Chin (USDC-SDNY) and Hugh Bownes (USCA-1st Circuit).
He is the author of three books: Practical Equality: Forging Justice in a Divided Nation, America's Forgotten Constitutions: Defiant Visions of Power and Community, and Eloquence and Reason: Creating a First Amendment Culture. He is working on a new book about the life and work of Stephen Bright, head of the Southern Center for Human Rights, titled, Demanding the Impossible (slated for publication in 2022).
In addition to his scholarship, Tsai has authored essays for the Washington Post, Boston Globe, Politico, Boston Review, and LA Review of Books. You can sometimes catch him on MSNBC's Meet the Press as a legal expert.
Tsai has served as visiting professor and Clifford Scott Green Chair at Temple University. He has also taught at American University and the University of Oregon.
Clinical & Experiential Faculty
Jade Brown
Lecturer/ Clinical Instructor, Civil Litigation & Justice Program
Jade Brown ('16) is a clinical instructor in the Civil Litigation & Justice Program at Boston University School of Law. She teaches the art of lawyering in the program's clinics, in which students practice employment, housing, and family law in the context of analyzing issues of systemic justice. Previously, Jade was a staff attorney at Greater Boston Legal Services (GBLS), where she practiced housing and consumer law. At GBLS, she represented consumers in a variety of cases including eviction, foreclosure, debt collection, credit reporting, and fraud cases. Jade also helped to develop a highly regarded Lawyer-for-the-Day Debt Clinic to represent consumers sued by debt collectors in small claims court. As a result of her expertise, she has been asked to testify before the Massachusetts Legislature about the effects of wage garnishment on low-income consumers. Jade graduated from Boston University School of Law in 2016 and was a recipient of the BU Public Interest Fellowship. She has been an active participant in the conversation about the COVID-19 pandemic and legal resources, most recently as a guest panelist for Representative Ayanna Pressley's Virtual Town Hall Meeting on COVID-19.
Jocelyn Hanamirian
Lecturer/ Clinical Instructor and Associate Director, Technology Law Clinic
Jocelyn Hanamirian is the assistant director of the Technology Law Clinic, a legal service for college and graduate students at MIT and BU. In the clinic, BU Law students counsel undergraduate and graduate students at MIT and BU on laws and regulations that affect their research, advocacy, and innovation.
She focuses her legal practice on issues related to the intersection of intellectual property and freedom of expression, as well as the impact of novel technologies on intellectual property ownership concepts.
Before joining the clinic, Jocelyn was associate principal counsel at the Walt Disney Company, where she worked in the intellectual property legal department, advising animators, engineers, and product teams on copyright, trademark, right of publicity, and matters of freedom of expression. She began her legal career as an associate at Dechert LLP focused in commercial litigation. Jocelyn holds a JD from Columbia Law School, where she was a Harlan Fiske Stone Scholar and editor-in-chief of the Journal of Law and the Arts, and an AB from Princeton University. She currently serves as vice-chair of the International Trademark Association's Famous & Well-Known Marks US Subcommittee.
Sarah Sherman-Stokes
Clinical Associate Professor
Sarah Sherman-Stokes—who has served as a lecturer and clinical instructor since joining BU Law in 2013—has been named a clinical associate professor. Ms. Sherman-Stokes teaches Immigration Law and is the associate director of the Immigrants' Rights & Human Trafficking Program, where she teaches seminars on Core Lawyering Skills and Advanced Trial Advocacy and supervises students representing newly arrived unaccompanied children facing deportation, refugees fleeing human rights abuses, and other vulnerable immigrants in court and administrative proceedings. Previously, Ms. Sherman-Stokes was an Equal Justice Works Fellow at the Political Asylum/Immigration Representation (PAIR) Project where she represented noncitizens in removal proceedings, with a special focus on the representation of detained, mentally ill refugees. Ms. Sherman-Stokes' scholarship explores the intersections of immigration law and mental health and disability, as well as the interactions between immigration and the criminal justice system. Her prior scholarship has been published in the Hastings Law Journal and the Villanova Law Review. Ms. Sherman-Stokes graduated cum laude from Boston College Law School, where she was the recipient of a public service scholarship.
Visiting Faculty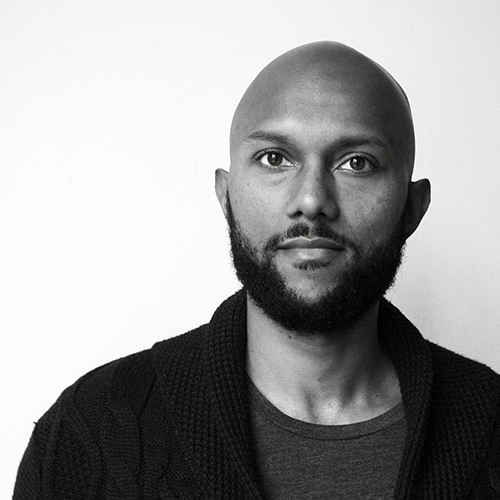 Eddie Bruce-Jones
William & Patricia Kleh Visiting Professor in International Law
Professor Bruce-Jones is the deputy dean of Birkbeck College School of Law, where he is also head of the Department of Law. During his time at Birkbeck, he has served as the school's acting dean (autumn 2018), assistant dean for recruitment and internationalization (2015–18), and as a member of the college board of governors (2015–18). Prior to joining Birkbeck, Dr. Bruce-Jones was visiting lecturer in public international law at King's College London and an associate in the London office of Cleary Gottlieb Steen & Hamilton LLP, where in addition to corporate practice, he handled several asylum and public international law pro bono matters.
Professor Bruce-Jones is the author of Race in the Shadow of Law: State Violence in Contemporary Europe, a socio-legal study of law and antiracism work in Europe, with a focus on the German context. He is currently writing his second monograph, Kaala Paani: Law, Indenture and Colonial Imagination, which is a methodologically disruptive legal history of the indenture of South Asians to Jamaica during the British colonial era. This research has been supported by a visiting fellowship at the Max Planck Institute for European Legal History in Frankfurt. He is also coauthoring two textbooks with Hart Publishing: the third edition of Anti-Discrimination Law (with A. McColgan); and a new law textbook, Race and Law in Europe: Texts, Cases and Materials (with C. Barskanmaz, A. Kocze and M. Möschel). The new textbook, dedicated exclusively to examining race in Europe, is a comparative and international law project that analyses cases and controversies within both national and regional European jurisdictions.
Professor Bruce-Jones is an associate academic fellow of the Honourable Society of the Inner Temple in London and a member of the New York State Bar. He serves on the editorial board of the Journal of Immigration, Asylum and Nationality Law. He serves on the boards of directors of the Institute for Race Relations and the UK Lesbian and Gay Immigration Group, and the advisory board of the Centre for Intersectional Justice in Berlin. He also serves on the International Independent Commission on the Death of Oury Jalloh (on police brutality and due process in Germany). He has taught general education and writing courses in prisons in Boston and New York.
Event Details
Kleh Lecture in International Law
"Contractual Intimacies: British Indentureship, from Kolkata to Kingston," featuring Dr. Eddie Bruce-Jones
Janet Freilich
Visiting Associate Professor
Janet Freilich is a professor at Fordham Law School, where she teaches and writes on intellectual property, civil procedure, and patent law, with a focus on the life sciences. Her recent works have been published in Science, the Iowa Law Review, UC Irvine Law Review, UC Davis Law Review, Indiana Law Review, and others. Professor Freilich graduated magna cum laude from Harvard Law School and served as Harvard Law's inaugural postdoctoral fellow in private law and intellectual property with the Program on the Foundations of Private Law. In 2010 she won the Samsung-Stanford Patent Prize and the Irving Oberman Memorial Award in Intellectual Property in 2012 for her writing in patent law. Prior to entering academia, she practiced at Covington & Burling LLP as a patent litigator and prosecutor. She graduated summa cum laude from Cornell University with a bachelor's degree in molecular biology.
Woodrow Hartzog
Visiting Professor
Woodrow Hartzog is a professor of law and computer science at Northeastern University School of Law and the Khoury College of Computer Sciences. He is also a resident fellow at the Center for Law, Innovation and Creativity (CLIC) at Northeastern University, a faculty associate at the Berkman Klein Center for Internet & Society at Harvard University, a nonresident fellow at the Cordell Institute for Policy in Medicine & Law at Washington University, and an affiliate scholar at the Center for Internet and Society at Stanford Law School. His research focuses on privacy, media, and technology. His work has been published in scholarly publications such as the Yale Law Journal, Columbia Law Review, and California Law Review and popular publications such as the New York Times, the Washington Post, and the Guardian. He has been quoted or referenced by numerous media outlets, including NPR, BCC, and the Wall Street Journal. He holds a PhD in mass communication from the University of North Carolina at Chapel Hill, an LLM in intellectual property from the George Washington University Law School and a JD from Samford University's Cumberland School of Law. He is the author of Privacy's Blueprint: The Battle to Control the Design of New Technologies, published in 2018 by Harvard University Press.
Ioannis Kalpouzos
Visiting Assistant Professor
Dr. Ioannis Kalpouzos is joining BU in the fall of 2020 as a visiting assistant professor. He will teach International Human Rights Law in the fall and International Criminal Law and Law & War in the spring. He will also contribute to BU Law's International Human Rights Clinic. He is a faculty member at City Law School, University of London (on leave), and, in the spring of 2020, a lecturer on law at Harvard Law School, where he taught a class on New Technologies and the Law of War. He has also taught at King's College London and at the University of Notre Dame.
Dr. Kalpouzos is cofounder of the Global Legal Action Network (GLAN), a collaboration between legal academics, practitioners, and investigative journalists, pursuing innovative transnational legal actions. He has led GLAN's work in the themes of war & occupation, environmental justice, supply chains & accountability, as well as migration & border violence. He has worked on projects on the exploitation of natural resources in Western Sahara; a collaboration with Bellingcat on air-strike analysis and evidence in Yemen; climate change and international law; and international criminal law and the treatment of asylum seekers in Australia, coauthoring a submission to the International Criminal Court. He has worked with legal clinics at Stanford Law School, Harvard Law School, the Tufts Fletcher School of Law and Diplomacy and King's College London, among many institutions.
Dr. Kalpouzos' is working on evidence in the law of targeting and on the history of the legal concept of war involving non-state armed groups. His research has also focused on new weapons technologies, for which he has been a recipient of a Harvard Law School Institute of Global Law and Policy collaborative grant, as well as the history and theory of international criminal law, especially in relation to 'banal' or 'structural' criminality. Recent publications include "Double Elevation: International Law, Autonomous Weapons and the Search for an Irreducible International Law" in the Leiden Journal of International Law and "International Criminal Law and the Violence against Migrants," in the German Law Review.
Tally Kritzman-Amir
Visiting Assistant Professor
Professor Tally Kritzman-Amir teaches international law and international immigration law. In her publications, she focuses on comparative and international immigration and refugee law and policy. At the core of her current research is the relational autonomy approach to immigration law. In 2018–20, Professor Kritzman-Amir was a visiting professor at Harvard University, and an honorary research affiliate at the Hadassah Brandeis Institute. In 2017–18, she was a fellow at the Harvard Law School Human Rights Program and a lecturer at Yale University. In 2009–17 she was a senior lecturer at the College of Law and Business, Israel, where she also served as an academic supervisor of the Migrants' Rights Clinic. In 2010–15 she was a postdoctoral fellow at the Van Leer Institute, Israel. Professor Kritzman-Amir was also a Hauser Research Scholar at NYU Law School (as a Rothschild fellowship recipient) and a Fox Fellow at Yale University (as a Fulbright fellowship recipient). She has also clerked in the Israeli Supreme Court for Deputy Chief Justice Cheshin.
Maya Steinitz
Visiting Professor
Professor Maya Steinitz teaches civil procedure, business associations, international business transactions, and international arbitration. Her research focuses on a wide range of topics, including the intersection of civil litigation and corporate law, public and business international law, transnational dispute resolution, and the global legal profession. She is one of the nation's leading experts on litigation finance. Her articles have been published by leading law reviews and law journals published by Yale Law School, Harvard Law School, Stanford Law School, University of Pennsylvania Law School, Vanderbilt Law School, Oxford University, and others. She has authored a book about cross-border mass tort litigation titled The Case for an International Court of Civil Justice. Her works-in-progress include an article tentatively titled "Litigation Aggregation and the Corporate Form," and a book project tentatively titled Law and the Self: An Imaginary Exchange of Letters between H.L.A. Hart and G.H. Mead. Professor Steinitz's doctoral work drew on her training in social psychology and legal philosophy, while her work in recent years focuses primarily on law and economics and comparative law.
Prior to joining the University of Iowa College of Law as an associate professor in the fall of 2011, Professor Steinitz held a dual appointment as an associate-in-law and lecturer at Columbia Law School (2009–11). She has taught courses in comparative law, international law, and international dispute resolution at Columbia Law School, Tel Aviv University, and the Hebrew University of Jerusalem. Prior to joining Columbia Law School, Professor Steinitz served as a litigator at Latham & Watkins LLP (2003–09) and Flemming, Zulack & Williamson LLP (2001–02). She also clerked (1998–99) for the Honorable Esther Hayut, currently the chief justice of the Israeli Supreme Court.
While in private practice, Professor Steinitz led the representation of the emerging government of Southern Sudan in drafting its national and sub-national constitutions and provided legal advice on various aspects of the Sudanese peace process in what The Deal described as "the most ambitious international pro bono undertaking ever by a commercial law firm."
Today, Professor Steinitz remains active in international dispute resolution. She regularly serves as an arbitrator, expert, and counsel in international and domestic arbitrations and is a member of the ICC Commission on Arbitration and of the Academic Council of the Institute for Transnational Arbitration. She served on the inaugural bench of the Israeli-Palestinian ICC Jerusalem Arbitration Center. She has also served as an expert witness and consultant to law firms, litigation finance firms, NGOs, and the United Nations on matters including litigation finance, international arbitration, and transitional justice.
---
Updated 9/9/2020: An earlier version of the article incorrectly stated that Professor Condon would be the first woman to teach Corporations. In fact, Professor Emerita Tamar Frankel, the first woman to earn tenure at BU Law, taught the course.
---