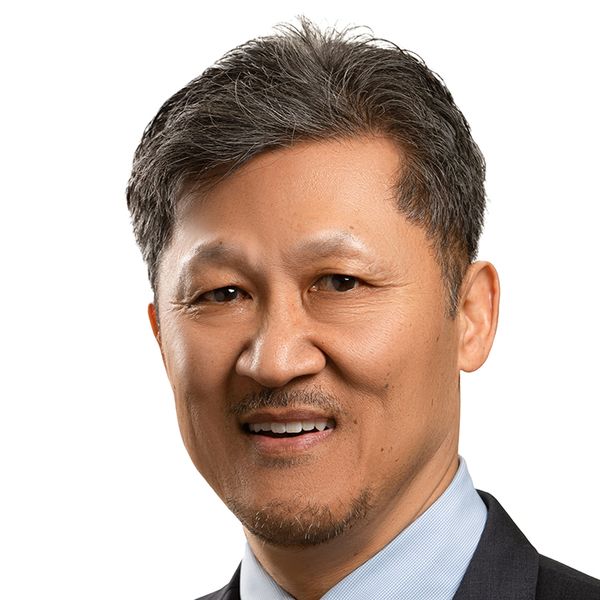 Frederick Tung
Professor of Law
Professor of Law
Howard Zhang Faculty Research Scholar
---
AB, cum laude, Cornell University
JD, cum laude, Harvard Law School
---
Biography
Fred Tung is the Howard Zhang Faculty Research Scholar and Professor of Law at Boston University School of Law. Over the course of his career, he has researched and taught courses in the areas of international business transactions, international economic relations, corporations, and bankruptcy, as well as the governance of financial institutions. Prior to joining the BU faculty, he was the Robert T. Thompson Professor of Law and Business at Emory University School of Law. He has been a visiting professor at Harvard Law School, a Roger T. Traynor Professor in Corporate Law at Hastings College of the Law, and a fellow at the Searle-Kauffman Institute on Law, Innovation, and Growth. Professor Tung is a member of the American Law Institute. He testified in Congress before the Congressional Oversight Panel for the Troubled Asset Relief Program (TARP). He has also served as a consultant on law reform for the Ministry of Justice in Ethiopia, when it sought to revamp its commercial law and court systems. In addition, he worked with the Center for Commercial Law and Economics in Indonesia, with USAID sponsorship, to design a seminar series on corporate reorganization law for Indonesian government officials, academics, and lawyers. Professor Tung has been a permanent blogger with the popular corporate law blog Conglomerate. He has been a lecturer in the law department at Peking University, and has served on the Consumer Law Task Force of the Atlanta Legal Aid Society. Proficient in Mandarin, he was an interpreter for ABC News covering the Democracy Movement in Beijing.
Before entering law teaching, Professor Tung clerked for the Honorable Stanley A. Weigel in the U.S. District Court for the Northern District of California, and practiced corporate and bankruptcy law with Gibson, Dunn & Crutcher in Los Angeles and San Francisco. He also worked as a software engineer in Silicon Valley before going to law school.
Professor Tung is a member of the Board of Directors for Breakthrough Greater Boston (BTGB), a nonprofit organization whose mission is to prepare low-income middle- and high school students for success in college.
Profile Types

Areas of Interest

Profiles
Publications
Scroll left to right to view all publications
Courses
Bankruptcy & Creditors' Rights: LAW JD 803
This course focuses on corporate reorganization and corporate finance. We will study the legal requirements for reorganization plans under Chapter 11 of the Bankruptcy Code, as well as the use of going concern sales outside of Chapter 11. We will study important doctrinal issues relating to reorganization of corporate groups, including substantive consolidation and equitable subordination. We will investigate avoidance actions in bankruptcy, including preferences and fraudulent conveyance, and the treatment of pre-bankruptcy contracts. Other topics include the financing of corporate debtors in bankruptcy and workouts and duties to creditors outside of bankruptcy. Finally, we will also introduce and ultimately master some basic tools of corporate finance--present value, expected value, and risk and diversification. GRADING NOTICE: This class will not offer the CR/NC/H option. PREREQUISITE: Business Fundamentals, Corporations.
SPRG 2023: LAW JD 803 A1 , Jan 17th to Apr 25th 2023
| Days | Start | End | Credits | Instructors | Bldg | Room |
| --- | --- | --- | --- | --- | --- | --- |
| Tue,Thu | 2:10 pm | 4:10 pm | 4 | Frederick Tung | LAW | 204 |
Business Fundamentals: LAW JD 605
Introduction to Business Fundamentals is an online, self-paced, asynchronous program forming a required part of the JD curriculum. The curriculum consists of modules covering business basics, corporate finance and financial accounting, including the following subjects: capital markets; the basics of financial reporting; balance sheets; income statements and cash flow; business forms and organizations; financing organizations; discounting; and calculating risk, return and valuation. Assessment is based on multiple choice exams. Students may opt-out of the course if they score an 84% or better on the pre-course exam. A score of 70% or better on the post-course exam, following successful completion of the course, is necessary to meet the requirement. GRADING NOTICE: This course awards no credits and is graded P/F. It is a graduation requirement for JD students. Students may enroll in the program for the fall, spring or summer semesters, but should complete the course by the conclusion of the fall semester of the 3L year.
FALL 2022: LAW JD 605 OL , Sep 6th to Dec 8th 2022
| Days | Start | End | Credits | Instructors | Bldg | Room |
| --- | --- | --- | --- | --- | --- | --- |
| ARR | TBD | TBD | 0 | Frederick Tung | | |
SPRG 2023: LAW JD 605 OL , Jan 17th to May 19th 2023
| Days | Start | End | Credits | Instructors | Bldg | Room |
| --- | --- | --- | --- | --- | --- | --- |
| ARR | TBD | TBD | 0 | Frederick Tung | | |
Corporations: LAW JD 816
Course about the legal structure and characteristics of business corporations. Topics include the promotion and formation of corporations; the distribution of power between management and shareholders; the limitations on management powers imposed by state law fiduciary duties and federal securities laws; shareholder derivative suits; capital structure and financing of corporations; and fundamental changes in corporate structure, such as mergers and sales of assets. The course serves as a prerequisite to advanced courses. PREREQUISITE: Business Fundamentals. GRADING NOTICE: The CR/NC/H option is not offered in Professor Tung's section.
FALL 2022: LAW JD 816 A1 , Sep 7th to Dec 7th 2022
FALL 2022: LAW JD 816 M1 , Sep 7th to Dec 7th 2022
FALL 2022: LAW JD 816 T1 , Sep 6th to Dec 8th 2022
SPRG 2023: LAW JD 816 A1 , Jan 18th to Apr 26th 2023