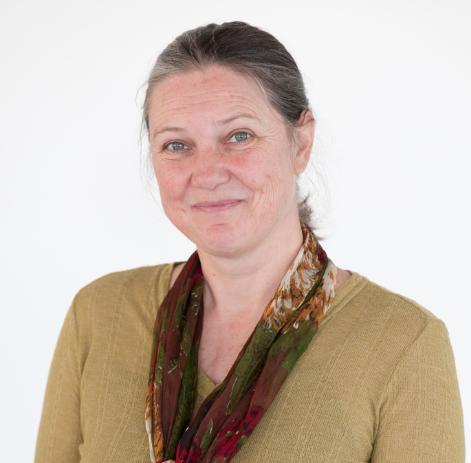 Stefanie B. Weigmann
Associate Director for Research and Instructional Services
Lecturer
---
BA, Cornell University
JD, University of Michigan Law School
MILS, University of Michigan
---
Biography
Stefanie Weigmann has been working at the Fineman & Pappas Law Libraries since 1995 with seven years away to work at the Harvard Law Library and live in Israel. She teaches students in the First Year & LLM Research & Writing program, in the certification program and also teaches Advanced Legal Research. She has taught International Law Research, Tax Law Research and Banking Law Research. Before coming to BU she worked at Cleary Gottlieb Steen & Hamilton in New York as an associate and clerked for a federal judge in Puerto Rico. Stefanie has lived in the Philippines, Puerto Rico, Germany and Israel. She is an active member of the American Association of Law Libraries.
Courses
International Economic Law and Climate Change (S): LAW JD 748
The aim of this course is to provide an overview of how international environmental commitments and international economic commitments fit together within the global economic governance architecture. Students will explore the history of today's international climate movement, beginning with the 1992 Earth Summit (Rio) and covering the most recent commitments made under the United Nations Framework Convention on Climate Change. They will explore the parallel way in which international trade and investment commitments have intensified during that time period, and the course will layout the various efforts by global leaders to harmonize the two (economic and environmental) regimes. The course includes topics such as (1) environmental disputes at the World Trade Organization, (2) investor-state dispute settlement targeting environmental and climate policies, (3) efforts at the bilateral, regional and mega-regional level to incorporate environmental commitments into free trade agreements, (4) unilateral efforts by the EU and the US to promote climate-friendly policy-making worldwide and (5) developing country perspectives in the "just transition" movement. By the end of the course, students will have a comprehensive understanding of the points of harmony and tension between these two regimes and will have thought critically and creatively about the ways forward. UPPER-CLASS WRITING REQUIREMENT: A limited number of students may use this class to satisfy the requirement. ** A student who fails to attend the initial meeting of a seminar (designated by an (S) in the title), or to obtain permission to be absent from either the instructor or the Registrar, may be administratively dropped from the seminar. Students who are on a wait list for a seminar are required to attend the first seminar meeting to be considered for enrollment.
SPRG 2023: LAW JD 748 A1 , Jan 18th to Apr 26th 2023
| Days | Start | End | Credits | Instructors | Bldg | Room |
| --- | --- | --- | --- | --- | --- | --- |
| Wed | 10:40 am | 12:40 pm | 3 | Rachel Thrasher | LAW | 702 |
Jessup Moot Court: Problem Solving in International Law: LAW JD 989
This course is restricted to students who applied and were accepted as participants for the Jessup Moot Court competition. A full description can be found here: https://www.bu.edu/law/current-students/jd-student-resources/legal-writing-appellate-advocacy-programs/appellate-advocacy-program-competitions/jessup-moot-court-competition/ NOTE: This class satisfies the upper-class Professional Skills requirement and counts toward the 6 credit Experiential Learning requirement.
FALL 2022: LAW JD 989 A1 , Sep 6th to Dec 8th 2022