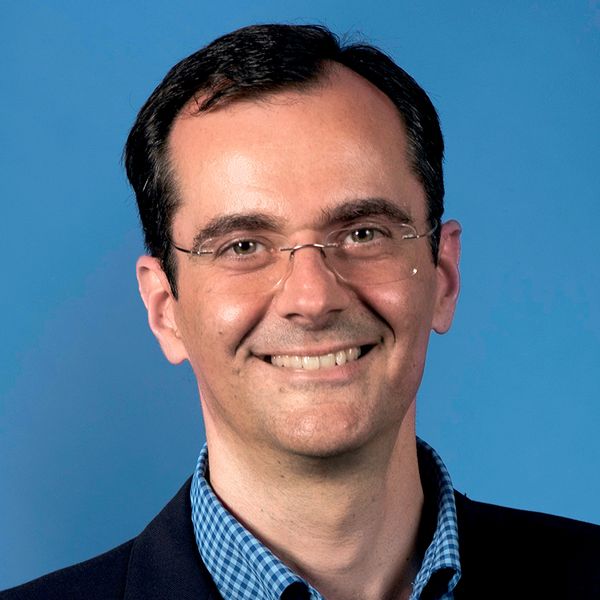 Mario Cabodi, Ph.D.
Director of Masters Programs (BME); Research Assistant Professor (BME); Master Lecturer (BME)
Selected Recent Publications
Raju, L. S.; Kamath, S.; Shetty, M. C.; Satpathi, S.; Mohanty, A. K.; Ghosh, S. K.; Kolluri, N.; Klapperich, C. M.; Cabodi, M.; Padmanaban, G.; Nagaraj, V. A., Genome Mining–Based Identification of Identical Multirepeat Sequences in Plasmodium falciparum Genome for Highly Sensitive Real-Time Quantitative PCR Assay and Its Application in Malaria Diagnosis. J Mol Diagnostics. 2019;21(5):824–38
Horst AL, Rosenbohm JM, Kolluri N, Hardick J, Gaydos CA, Cabodi M, Klapperich, C. M.; Linnes, J. C., A paperfluidic platform to detect Neisseria gonorrhoeae in clinical samples. Biomed Microdevices [Internet]. 2018;20(2):35.
Kolluri N, Klapperich CM, Cabodi M., Towards lab-on-a-chip diagnostics for malaria elimination. Lab Chip. 2017;18(1).
Blaha L, Zhang C, Cabodi M, Wong JY., A microfluidic platform for modeling metastatic cancer cell matrix invasion. Biofabrication. 2017;9(4).
Ford Carleton, P.; Schachter, S.; Parrish, J. A.; Collins, J. M.; Crocker, J. B.; Dixon, R. F.; Edgman-Levitan, S.; Lewandrowski, K. B.; Stahl, J. E.; Klapperich, C.; Cabodi, M.; Gaydos, C. A.; Rompalo, A. M.; Manabe, Y.; Wang, T.-H.; Rothman, R.; Geddes, C. D.; Widdice, L.; Jackman, J.; Mathura, R. A.; Lash, T. B., National Institute of Biomedical Imaging and Bioengineering Point-of-Care Technology Research Network: Advancing Precision Medicine. IEEE J Transl Eng Heal Med. 2016;4:1–14.
Publications