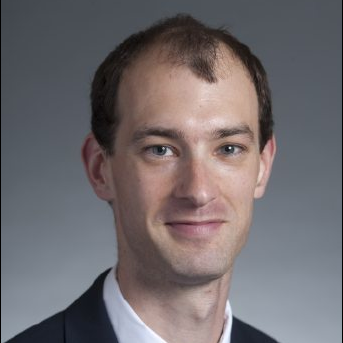 Caleb Farny
Master Lecturer (ME) Associate Chair for Undergraduate Programs
Office

110 Cummington Mall, ENG 207

Email

farny@bu.edu

Phone

(617) 353-8664
Research Interests
Physical acoustics * Medical therapeutic and diagnostic
ultrasound applications * Cavitation detection * Transcranial ultrasound
imaging
Professor Farny's chief research interests center on physical acoustics, with a focus on medical applications of ultrasound. His past research has examined effects of bubble cavitation on ultrasound-induced heating in tissue, and diagnostic methods for detecting the presence and location of cavitation during sonication. Most recently he has focused on developing novel methods for imaging brain structure through the skull with
ultrasound.
Publications
A complete list of publications by year.
A complete list of publications by number of citations. 
Publications