Ingalls Engineering Resource Center
The W. Bradford Ingalls Engineering Resource Center provides College of Engineering students with a state-of-the-art place to meet, study, do research and work on team projects, conduct online research, or just relax between classes. .
Established through a gift from the College's first alumnus, the center combines high technology with innovative design to create a welcoming environment.
The Center offers:
Seven meeting rooms that accommodate four to eight students each, allowing groups to focus on the task at hand — from team projects to tutoring sessions — without disrupting the studying or conversations of the common room.
A 16-person conference room equipped with a video projector can host larger groups and give students a venue to prepare for and rehearse presentations. Students can reserve these rooms online.
Study carrels offering blinders to those who like the buzz of the room's action but also need to focus on their studies.
A staffed help desk offers everything an engineering student in Ingalls might need – from stapler refills to technical assistance. A fax, copier and scanner are also available for student use.
An online monitor documenting how full or empty the center is at any given time, how many computers are in use and which meeting rooms are occupied.
Fifteen desktop computers running MATLAB and other programming software that students need to make quick corrections to their programming work or print out information for classes. Students can also use their own laptops and access the center's wireless Internet connection.
The center's plasma television screens give students a place to display projects from their own computers when working with a group or practicing presentations.
Please write to ingalls@bu.edu with any comments or questions.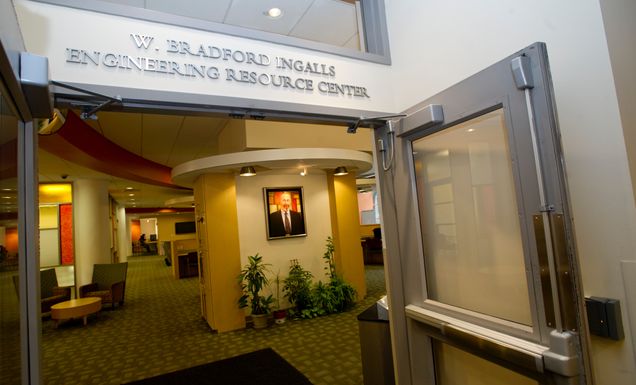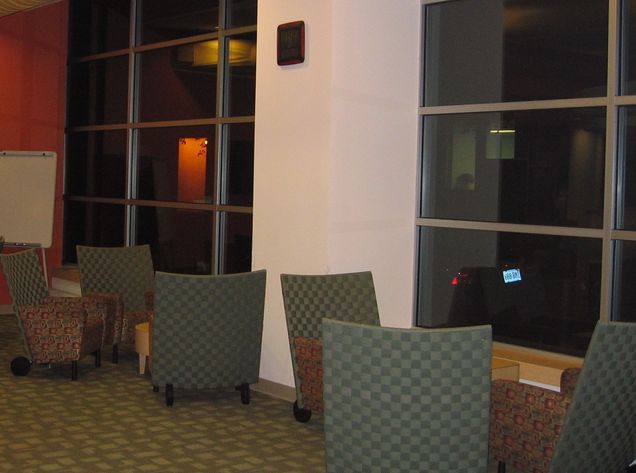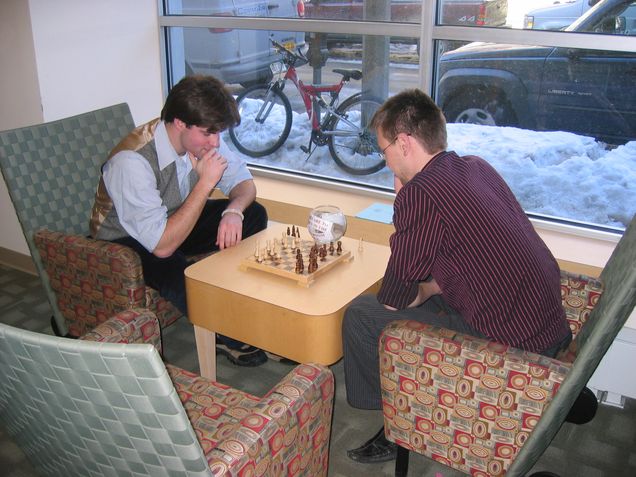 Address
The main entrance is located on the first floor of 44/48 Cummington St.
Access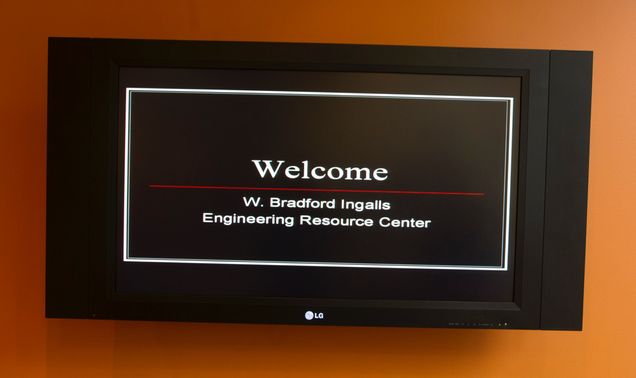 Access to Ingalls is restricted to current undergraduate or graduate students and faculty and staff of The College of Engineering. You can request BU Terrier ID Card access at bu.edu/eng/zaius/
Click on Apply for Access (upper left-hand corner)

Search for Ingalls to find: ERA/MEB/ERB W. Bradford Ingalls Engineering Resource Center
All College of Engineering faculty, staff and students will be approved automatically. Your card will be activated in less than one hour and will work in the card readers at the front and back of the Ingalls Center and the front and back door of 44 Cummington St.
Hours
Both the front and back doors to Ingalls are locked at all times. The front and side door of 44 Cummington Mall are locked nights and weekends. Your Boston University Terrier ID Card will work in all 4 doors during these times: 7AM to 11PM, 7 days, hours may change and will be posted at this site and in Ingalls.