an email update to the Core Curriculum community
August 27, 2020 | from the Core Director
Dear Core Students:
Here we are—spread across the globe, but soon to begin learning together. I hope you are all healthy and safe as we embark on the strangest school year any of us could imagine.
This email is to tell you a little more about what the fall will be like in Core, and also to invite you to join me via Zoom this Friday, August 28, from 10:30-11:15 AM EST. This meet-and-greet is your virtual space to ask questions about the start of classes next week. Here is the Zoom link [link removed]; you will need to log-in with your BU email address, and use the password [provided by email].
Please review
my email from July 31
, with more information about the fall sent out earlier in the summer.
Please click here to find out what books you will need for the Core Courses. We will be making scans of as many texts as we can to be made available through the course pages, but a reminder this is a "Books" program, and we love the material book.
Speaking of books: We have a book bank program for those on campus. Many students leave their books behind for students to use in the following semester; on this Sunday, August 30 from 12-1 PM, we will be giving away some of these books under the Core tent on BU beach. You may take one book each as they last, please adhere to social distancing and wear a mask as you approach the table. This will also be a chance for many of you to meet me for the first time! Please email the Core staff to let us know if you plan to stop by.
I would like you to save the date for our annual All-Core Picnic, to take place on Sunday, September 20 between 2-4 PM. We will be sending out a survey asking you to select a boxed lunch and T-shirt size to be picked up on the BU Beach at a set time. Though we'll be doing distribution under our new blue Core tent canopy, a heavy rain cancels.
Stay tuned for emails from your Course Coordinators—they will send regular updates with course-specific information. Coordinators organize the course as a whole, while your discussion leader runs your class section. You must be registered in both the A1 lecture and a discussion section. (Students in CC 111 will need to be in a lab section, as well.) Your Fall 2020 course coordinators are:
About the first week of class: All Core classes will be meeting remotely on Zoom in the first week of classes, between September 2-4, so that we can all be on the same platform, introduce ourselves, and not get bogged down with technical difficulties at the start. Your discussion leaders will also reach out to you with more specific information on the way they will run the class. Sections with in-person meetings will begin LfA on Tuesday, Sept. 8. Keep in mind that we do not have class on Sept. 7.
All lectures will be remote. We will meet on Zoom for announcements and then share the lecture either synchronously or asynchronously. Lectures will also be recorded and posted on the course webpages. Again, make sure to check email from your course coordinator, or check the course pages to get these links.
Discussion classes vary in their modality depending on instructor. You can see what modality of class you have in the link, if the room states NIP, this means it is "not in person" and will run remotely. If there is a room, you will have the option of attending the class in-person, and faculty will email/communicate with you about the rotation schedule for being in person. You must commit to the discussion section you are registered for throughout the semester; they are not designed to move in and out of at will. There will be no asynchronous discussion sections, and synchronous attendance is expected whether you are in person or remote. If you are remote and in a section that is difficult to attend because of your time zone, please switch sections. Email the relevant discussion sections to let them know you are intending to make such a change, as a courtesy.
For students on campus, we will continue to find ways to make safe, in-person experiences on campus. Please adhere to safety guidelines by wearing a mask in public and keeping social distance. Here are a few suggestions for a successful semester and successful first week:
Do you have a laptop and a headset or earbuds with a small microphone? We are finding that the in-person sections work best with both. Email us if you need anything and we will see if we can assist you.
If you have any issues with on-campus WiFi connectivity, please email casadv@bu.edu for help.
There are no CC 111 labs meeting this first week.
Mark your calendar for these events:
Friday, August 28, 10:30-11:15 AM: Zoom Core Meet-and-Greet and Q&A session
Sunday, August 30, 12-1 PM: Socially-Distanced Second-hand Core Book Swap Table, on the BU Beach (look for the blue canopy)
Sunday, September 20, 2-4 PM: Socially-Distanced Picnic on the BU Beach. Check email for invite and guest survey.
Fridays 2:30-3:30 PM: our weekly Virtual Zoom Tea, beginning Sept. 11 and running throughout the semester. All Core students are welcome. We have a limited number of tea packs for students on campus available beginning Sept. 8. Stay tuned for more information.
Finally, for first-years—we still have a few spaces in CC 181/182, the Core Docent Program led by me. This new class fulfills your Hub co-curricular and offers you the opportunity to visit and reflect on museum experiences in Boston, especially the Museum of Fine Arts. It should be taken alongside CC 101 (Ancient Worlds, in the fall) and CC 102 (Antiquity and the Medieval World, in the spring). If you register, be sure to look for HUB as the College, not CAS; the full listing is HUB CC 181: Core Docent. We will not meet until Wednesday, Sept. 16. Check email. (Another co-curricular, CC 192: The Core Journal, will be offered in Spring 2020, so if you are interested in editing and writing, stay tuned for more info on that opportunity next semester. If you have questions now, email booklab@bu.edu.
Thanks, all; that's all for now. Let me know if you have any questions.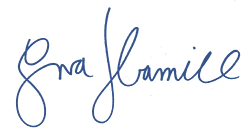 Kyna Hamill, PhD
Director, Core Curriculum
Assistant Dean, College of Arts & Sciences
---
Click here to see an archive of all email updates to the Core community >>
Following the University/s announcement that all in-person summer abroad programs have been canceled, the organizers of the Summer Study in Athens asked… More
On the evening of April 15th, four and a half dozen classmates, alumni, lecturers, and friends, all members of the extended community… More