an email update to the Core Curriculum community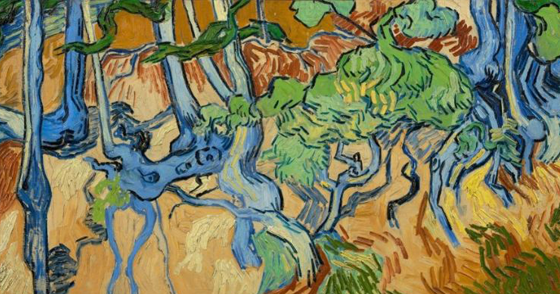 July 31, 2020 | from the Core Director
Dear Core Students:
Welcome, and welcome back to the Arts & Sciences Core Curriculum. We look forward to meeting you this fall, masked, distanced, tested, and also together. As you know, Core sections will be gathering both remotely and in person, and we will be exploring new ways to engage with our unique learning community; it will be a semester like no other. Plagues have been a recurring historical event in the Core texts we read. From Exodus, Thucydides, Homer, Plato, Virgil, Shakespeare, and Foucault, we learn of the consequences of what it means to live in a city together and we look forward to discussing how to learn from the questions they bring forth. The Core learning community is very important for us to maintain, and we are committed to keeping it flourishing even in these strange times.
A reminder that the overall BU guidelines for coming back to campus can be found here. I recommend you take advantage of this website and all that it offers in information and details. Core updates will be communicated in a weekly email on Mondays beginning in September, and will be archived and always accessible and on this webpage.
We ask that by August 10, you complete this survey [link removed] to let us know your tentative plans for the fall; whether you plan to return to Boston to be on campus, learn primarily remotely, or otherwise etc. In the meantime, I am available, as well as our dedicated CAS Advisor in Core, Chris McMullen is available to meet at any time to discuss your plans. You can reach him at any time by email.
Information about Core Courses
Core courses include a lecture (A1) and discussion section (and in CC111 a lab component); each lecture will give focus to the weekly readings while the sections led by our interdisciplinary faculty invite close reading and discussion to allow you to critically consider the course material. In keeping with the University's hybrid Learn from Anywhere model as well as the personal choices made by faculty, our courses will have the following features:
Lectures. All Core course lectures will be delivered remotely via Zoom. You can find this address at the top of your Course page, or on the Course Blackboard site which will go live by the end of August. Please plan to log in for the start of each lecture to hear announcements, connect with the group, and learn who will be lecturing that day. Some of the lectures will be synchronous and some will be asynchronous. The lecture will be shared on Zoom, and it will also be available as a link on the Course page to view asynchronously if you have a conflict, or are in a different time zone. Synchronous lectures will be recorded and made available asynchronously. Please make sure to view the lecture before your next discussion class that week.
Discussion Sections.

 

All Core courses also have a discussion section, some of these will be LfA and some of them will be remote. LfA sections will be divided into several "rotations" (groups who may attend a given class session in person) to allow everyone the option of attending some portion of the class sessions in person during the week. There will be no asynchronous discussion sections, and synchronous attendance is expected whether you are in person or remote. If you are remote and in a section that is difficult to attend because of your time zone, please switch sections. For the sections going fully remote, we will try to match students electing to go fully remote with those sections, and the on campus students with the LfA hybrid section, although this will take some time to organize. Your section leader will let you know what modality they will be teaching. Please know even if the section is remote, we are committed as a program to offering safe in person experiences in the course for all students on campus who would like to participate. We ask for your patience as we plan, and make sure to fill out this survey [link removed].
Labs in CC111.

 

All students on campus will have the option of completing lab activities in person, or remotely through a combination of simulations, recordings, and other asynchronous activities. Although students will have the option of completing lab activities in different ways, all students will work in teams and will have opportunities to engage with the lab instructors and Core Peer Tutors.
What Does This Mean for Core Students?
Please check our Fall 2020 Core/Covid-19 information webpage for regular updates. You will notice directional signs and protocol posters throughout the buildings and in our office. Your individual professors will be contacting you to communicate their specific plans for the rotations in the classroom as the beginning of the semester approaches.
Fall 2020 Course Coordinators
Your coordinators will be reaching out to you directly by the end of August:
The Core Docent Program
I am also excited to tell you about CC181/182: The Core Docent Program, led by me in the fall. This co-curricular fulfills Hub units and offers you the opportunity to visit and reflect on museum experiences in Boston, especially the Museum of Fine Arts. It should be taken alongside CC101: Ancient Worlds (in the fall) and CC102: Antiquity and the Medieval World (in the spring). Core Docents will learn to look, reflect, interpret, organize, design and articulate visual art that engages with the texts and artwork studied in CC 101 and CC 102. The fall semester will culminate in a group-curated tour of the Museum of Fine Arts Boston expressing themes from CC101. We will be meeting remotely and in person on Wednesdays from 5:15-6:30 PM, and some of the work will be on your own time. There are 12 spots in CC181; you can register on your own, but make sure you sign up using HUB as the College (not CAS) and click "HUB CC 181 Core Docent."
Note: CC181 is non-credit-bearing, and requires 60 hours of work over two semesters. At the end of that period, you will have completed the Hub co-curricular, and earned the Hub unit for "Individual and Community." Another co-curricular—CC 192: The Core Journal—will be offered in Spring 2021. If you are interested in editing and writing, stay tuned for more info about that opportunity. 
What Should I Do Now?
Firstly, fill out the survey on returning to campus. Next, look for emails in coming weeks from your Core course coordinator(s) and your section leader(s) for more specific information. Finally, check out the

 

Core calendar

 

after August 20 for updates on remote and in-person extra-curricular opportunities and events.
We are eager to welcome you to the Core Curriculum, and we look forward to building community with you in new ways. Please feel free to contact me if you have any other questions, at kyna@bu.edu.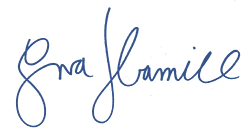 Kyna Hamill, PhD
Director, Core Curriculum
Assistant Dean, College of Arts & Sciences
---
Click here to see an archive of all email updates to the Core community >>
Following the University/s announcement that all in-person summer abroad programs have been canceled, the organizers of the Summer Study in Athens asked… More
On the evening of April 15th, four and a half dozen classmates, alumni, lecturers, and friends, all members of the extended community… More