The Intern Factor
Current students and alumni on the value of internships - and the donor support to pursue them
3.31.22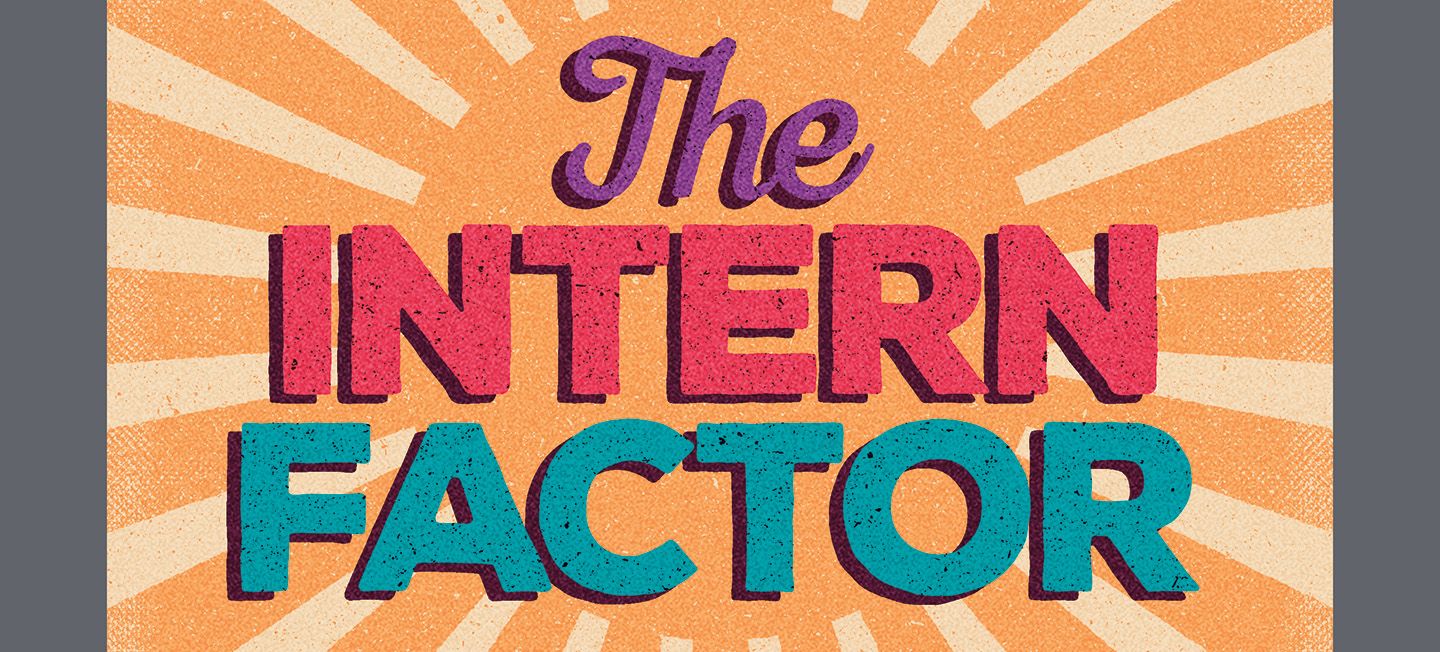 When Michelle Sullivan was a senior at COM, she landed an internship at the former Boston-based PR and marketing firm Bishoff Solomon Communications. The agency, run by alums Janey Bishoff (CAS'75) and Helene Solomon (CGS'72, COM'74), gave her invaluable experience. "Internships are one of the most important things you can do while you're an undergrad," says Sullivan. "You're getting hands-on, real-world learning that helps you apply what you're actually doing in the classroom."
But beyond the educational advantages, the internship provided Sullivan ('95) with another benefit: her first job. Upon graduation, she was hired as an account executive at Bishoff Solomon. After a few years there, she joined The Boston Beer Company's marketing and communications department, where she climbed the ranks to chief communications officer and head of marketing. Today, she is the associate dean of diversity, equity and inclusion and a professor of advertising at COM and runs her own consulting practice, SM&C.
Sullivan, who is also the internship coordinator for COM's advertising department, is not alone in her experience. "This is only my fourth year of teaching, but I can think of a number of students who got offered their first full-time position based off of a place where they interned," she says.
But taking on an internship often isn't so simple. "Many students are forced to make the choice to supplement their income to fund their education—to buy their books and to pay for their housing—or to get that professional experience through an internship program that pays nothing or very little," Sullivan says.
A recent study by the National Association of Colleges and Employers found that 43 percent of internships at for-profit companies are unpaid. For many COM students, internships aren't possible without support. Fortunately, a growing number of alumni donors target their gifts for this purpose (see sidebar on page 22).
COM/365 spoke with current students and recent alumni who, like Sullivan, had impactful internship experiences—many thanks to the support of alumni donors.
RUIXIN ZHU ('19)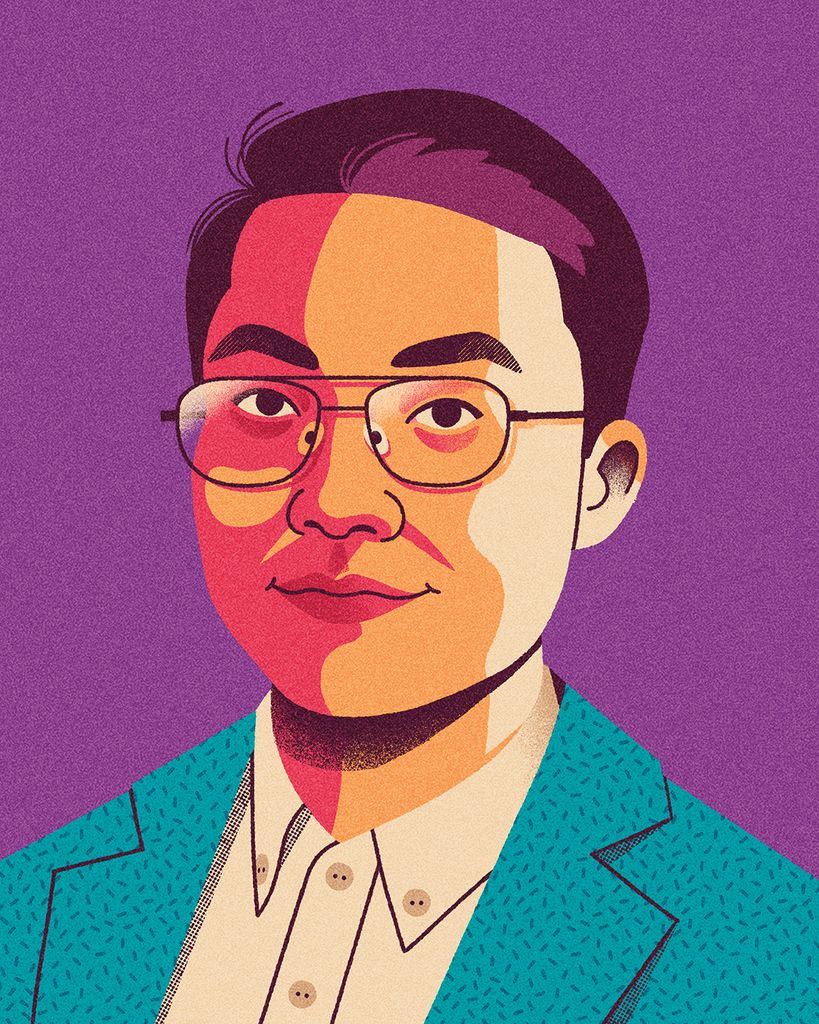 Originally from southwestern China, Ruixin Zhu came to COM for its Master of Arts in Emerging Media Studies. "The program trained me in areas that are not only technical, including data analysis and website design, but also philosophical, in the way it dove deep into the complex relationship between human beings and social media," he says.
A few months after graduating, he landed a year-long PR internship with PerkinElmer, a global bio-technology company headquartered in Waltham, Massachusetts. Zhu credits Heather Fink, director of career services at COM, with helping him find the internship. "When I first heard about the idea of networking, I was intimidated. I was terrified by the time constraint of an elevator pitch, concerned about how empty my résumé was, and even self-conscious about not speaking English as fluently as native speakers," he says. "However, with Heather's training, I learned to be confident and believe in my capabilities."
Zhu says that although it was tough learning all of the healthcare and science jargon common in the industry, he picked things up quickly. He helped pitch to publications, monitored media coverage and translated articles from English to Chinese. "I was lucky to have a great team that was supportive and knowledgeable to help me develop my PR skills."
Those team members recognized his growth. When the internship ended, they hired Zhu as a PR associate and sponsored his H1B visa. A recent project had him facilitating a podcast interview that involved people based in the United States, the United Kingdom and the Netherlands. "Being able to participate fully in that, from pitching a media outlet with an idea to seeing that result [with the podcast], was fascinating," he says. "What I love about my job is how it is not only focused on the US but also connects the globe. As a foreign employee, it's a blessing to work at a place where internationality is celebrated and valued."
I love the work I do and feel that all of my internship experiences have led me to the role I'm in now.

Rachel Rex
RACHEL REX (COM'19, CAS'19)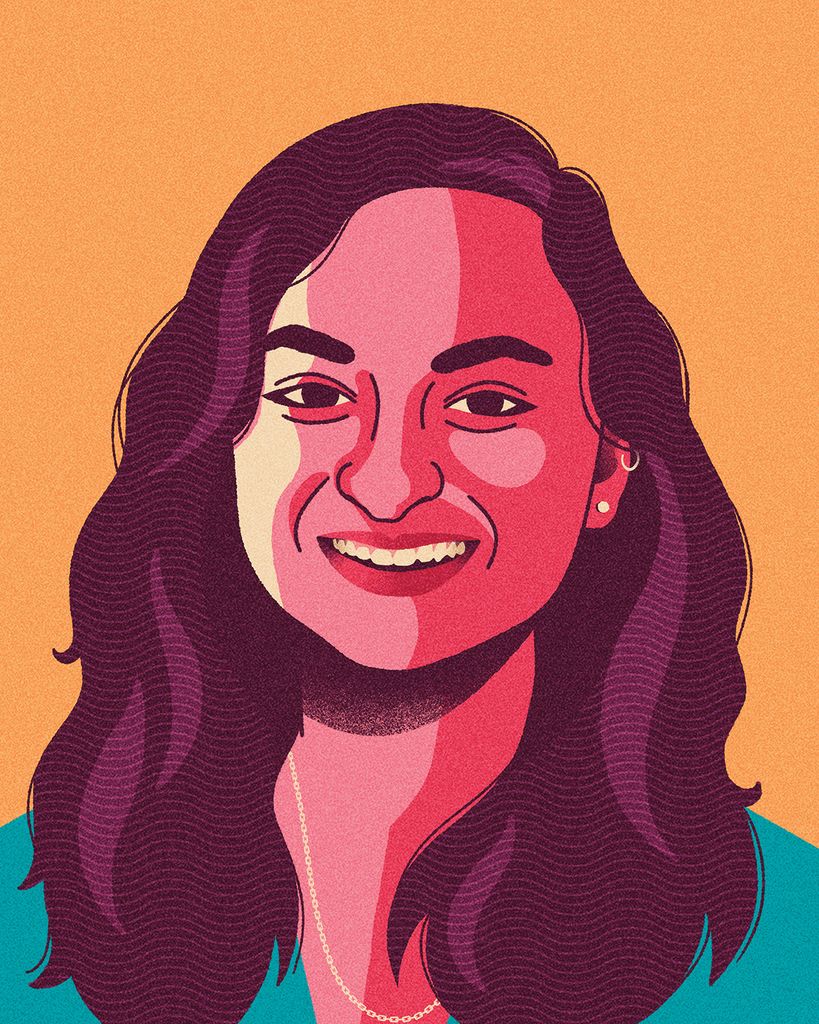 Rachel Rex, a double major in communication and political science, became passionate about reforming the US immigration system through her classes at BU. She wanted to use her two majors to become engaged in and support immigrant and refugee rights. So a communications internship at the Massachusetts Immigrant and Refugee Advocacy Coalition (MIRA), a nonprofit dedicated to promoting the rights of immigrants and refugees, was a perfect fit.
"I found the on-the-ground work that MIRA does inspiring, and I was interested in nonprofit public relations," Rex says. "Unfortunately, many grassroots organizations [like MIRA] aren't able to offer a paid internship." Rex applied for and was awarded the Marcy Syms Community Service Fellowship in Communication.
At MIRA, Rex helped to plan an advocacy event at the Massachusetts State House, maintained donor databases and edited the organization's website. She says the internship enhanced her studies—she was simultaneously taking a class on immigration policy for which she wrote a final paper that compared US and Canadian laws. "While I was doing this research, I could see the effects of the US' patchwork immigration system firsthand through the work MIRA does."
It also prepared her for a PR internship that summer with 617MediaGroup, a communications firm that specializes in non-profit and labor union clients. By the end of the summer, the agency had hired Rex as an account executive. Two years later, she's an account director. "I love the work I do and feel that all of my internship experiences have led me to the role I'm in now."
ALEXANDRA ROSS ('22)
For Alexandra Ross, an internship with the Today Show was a dream long in the making. Six years ago, she stood with her mother outside Today's studio, on Rockefeller Plaza, holding a sign that read, "Natalie, can I do the news with you?" It worked. Ross was invited into the studio to read some of the day's headlines alongside then-anchor Natalie Morales. Fast-forward to summer 2021, and Ross, one of 10 COM Fellows, landed the dream internship, during which she conducted research on the program's guests to help producers prepare segments, assisted in recording Zoom interviews and worked the overnight shift during the Olympics, transcribing audio and logging footage.
On the last day of the internship, she even had the opportunity to speak with her role model, Today anchor Savannah Guthrie, who joined a Zoom call with the interns after wrapping up the day's broadcast.
"I'll always look back at that as the summer that changed my life. Interning at Today kick-started my career in a way I could've only dreamed of. The connections I made with the people who work there are invaluable."
The Today internship also opened up another opportunity: a fall internship with E! News (like the Today Show, E! is owned by NBCUniversal). At E!, Ross interviewed celebrities over Zoom and wrote accompanying articles for eonline.com, including a piece on Harry Potter star Evanna Lynch's new memoir. "The intersection of the broadcasting and production experience from Today and the reporting and interviewing experience from E! is essentially what I want to do for the rest of my life," she says.
WILL ANDRONICO ('22)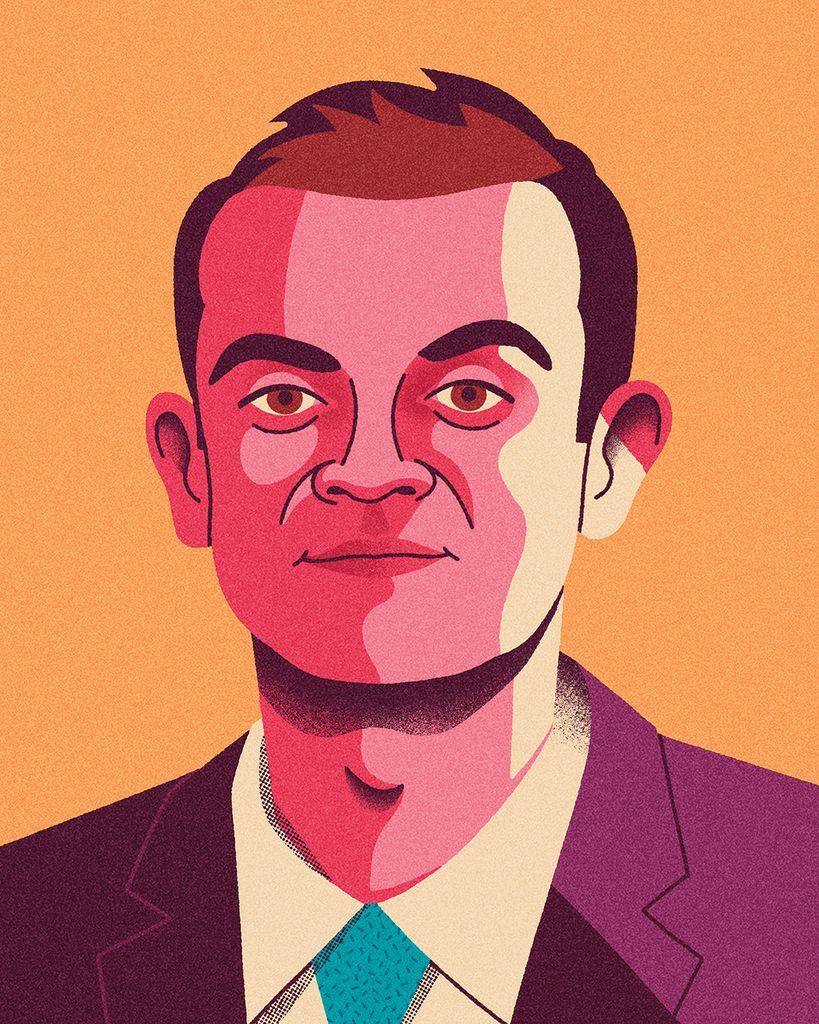 Like Ross, Will Andronico was a summer 2021 COM Fellow. As a television development intern with VICE Media, whose shows include the documentary series Dark Side of the 90s and the news program Vice News Tonight, he attended pitch meetings, observed how budgets and schedules for shows were developed and helped examine Nielsen ratings and
other analytics to inform future show development.
Andronico says the experience gave him "a holistic view of how unscripted programming is developed. I was able to see the process of creative development, budgeting and scheduling and content insights, all of which are important areas to have a grasp on for any job I may have after I graduate."
The summer with VICE helped narrow down what kind of job he'd like to pursue in the future too. "My strengths lie in the production and the data and analytics side of things. This internship helped me realize I would be great at helping creative people build their project into something that's really successful."
I love crafting stories—the emotion, the journey, the honor and privilege of seeing something develop over time.

Kristen Chin
KRISTEN CHIN ('21)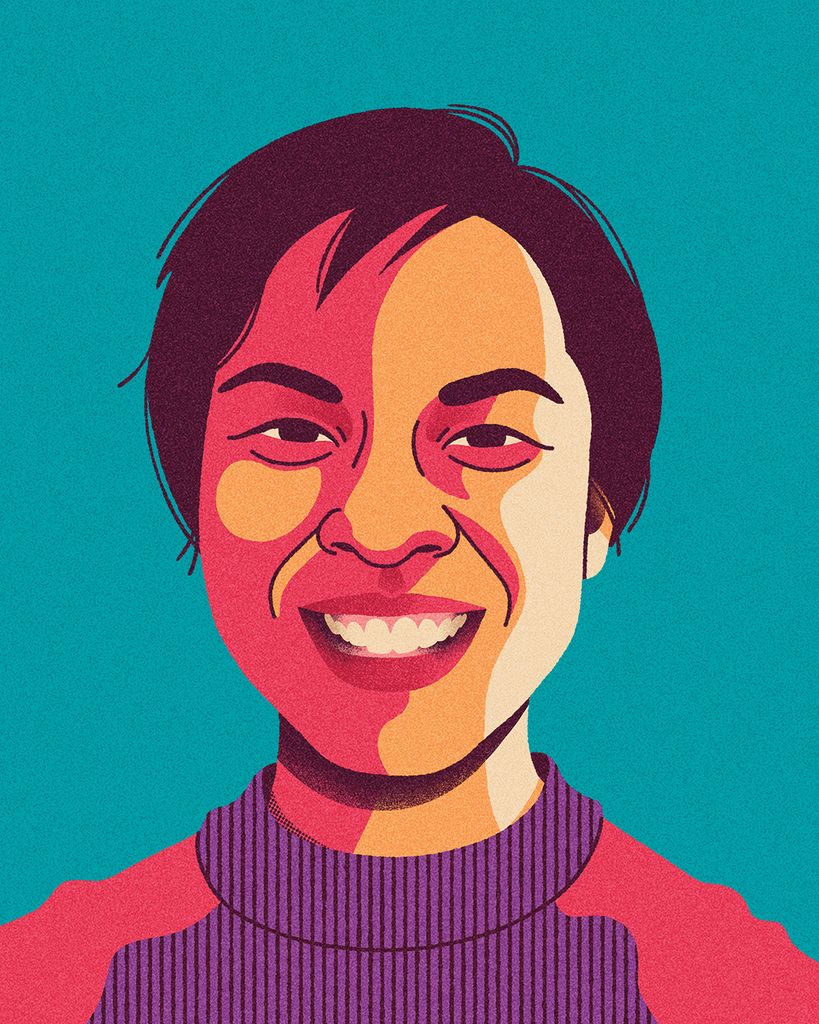 Before deciding to pursue her master's degree in journalism, Kristen Chin worked at a tech start-up. But shekept coming back to storytelling in her pursuits outside of work, from improv and acting to public speaking and writing. Eventually she realized she wanted to turn that passion into a career. "I love crafting stories – the emotion, the journey, the honor and privilege of seeing something develop over time," Chin says.
At COM, she took a special interest in video and digital media and looked for an internship where she could explore those formats. In June 2020, she accepted a production internship at the Boston public radio station, GBH. That internship led to another—and then another—working for GBH's news and documentary platform, WORLD Channel, and Studio Six, its national programming and lifestyles unit. Over one year, she pitched and researched stories, coordinated travel and managed postproduction tasks, including fact-checking and time-coding scripts. She also helped organize the production department's first diversity, equity and inclusion workshop.
She shares this takeaway from her time as an intern: "Carry yourself like a full-time employee: contribute and be present at meetings, speak up and get to know people." This mindset certainly helped Chin—at the end of the year, GBH hired her as a full-time production assistant.
ALUMNI ASSISTANCE
A number of alums have targeted their financial gifts to support internships. Here are some of the funds currently helping COM students pursue their professional dreams.
The COM Fellows Fund, launched in fall 2020, is funded by an anonymous donor. The program is available to juniors and seniors, and provides students with up to $10,000 each to pursue positions at media companies. The fund will support 10 interns in summer 2022. As part of the program, COM has developed partnerships with leading media companies, including Gray Television, America's Test Kitchen and WBUR, which reserve internships for fellows.
Ray Kotcher ('83), the former CEO and chair of Ketchum and a professor of the practice at COM, established the Kotcher–Ketchum Scholarship and Internship, which is awarded to two students each year, ideally from under-represented groups. The scholarship includes tuition assistance as well as a paid, for-credit internship at Ketchum, one of the world's leading PR firms.
Marcy Syms ('75), president of the Sy Syms Foundation, an organization her father founded in 1985 to support education, science and the arts, created the Sy Syms Foundation Internship Fund, which provides stipends to female COM students who are pursuing internships in the nonprofit sector or other community-based opportunities.
Colleen McCreary ('95), a Silicon Valley–based human resources executive at Credit Karma, established the McCreary Family Fund in 2018; now that it has reached maturity, the fund will begin supporting COM interns this year.
Information about these and other scholarships is available at bu.edu/com/career-services.