Meet Mike Sullivan, the Ad Man Behind Progressive's Dr. Rick
Alum is the creative force responsible for some of today's most iconic TV commercials
2.1.23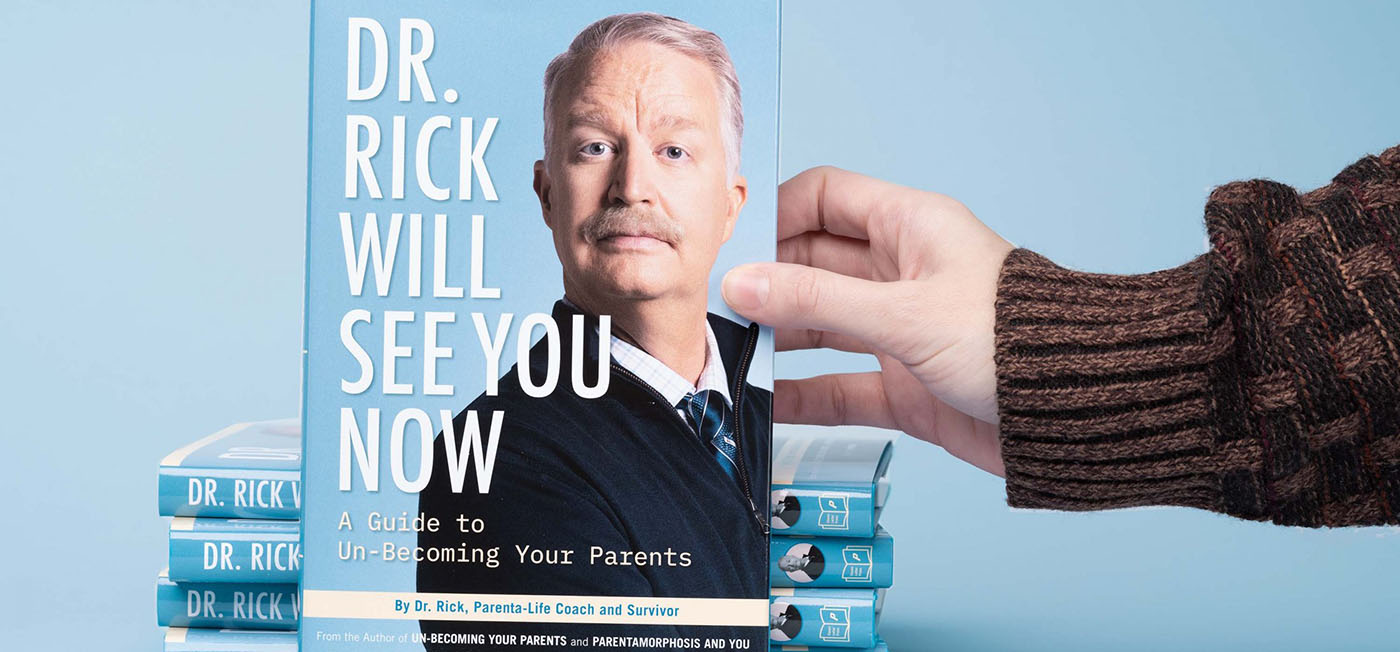 When Mike Sullivan joined Arnold Worldwide as an associate creative director in 2015, he was tasked with coming up with exciting new campaign ideas for one of the Boston ad agency's biggest clients: Progressive Insurance.
Since 2008, Progressive's ads had mostly featured Flo, the upbeat apron-clad cashier who has become a TV icon (and inspired many a Halloween costume)—but the company wanted a clever new way to advertise its homeowners' insurance. What Sullivan (CGS'04, COM'06) and his colleagues came up with was the mustachioed life coach Dr. Rick.
"It all started with what we call the 'parentamorphosis' campaign. We figured out a strategy around this grownup shift that happens when you buy a house, and how you turn into your parents," says Sullivan, now a senior vice president and group creative director at Arnold. The early parentamorphosis commercials were documentary-style spots featuring couples discussing how they've started becoming their parents since buying a house. In one ad, for example, a man exhibits signs of turning into his mother when he vacuums up invisible crumbs around his wife's feet as she stands at their kitchen island eating a slice of pizza. "That whole idea felt really relatable. It felt like a common path people find themselves in."
Eventually, Sullivan and his colleagues wanted to test out a different format from documentary-style ads and that's when they came up with the idea of a support group for people who are turning into their fathers. They cast Bill Glass as the group leader, Rick (there was no "Dr." yet), and put him in a sweater that would make Mr. Rogers proud. "His improv, and the way he owned that character with that sort of faux guru vibe was amazing," Sullivan says. "There was so much comedy just beneath the surface, but the exterior was such a perfect blend of sincerity and also the tropes of that vanity doctor thing—there was a Dr. Phil element. He was really magnetic and extremely funny. He had something special."
Paging Dr. Rick
Many TV commercials are merely tolerated—if not skipped through—by viewers. Progressive's Flo and Dr. Rick, by contrast, have devoted fan bases—and have even inspired merchandise, including a 119-page self-help book, Dr. Rick Will See You Now: A Guide to Un-Becoming Your Parents (Eleven Letter Press, 2021), which Sullivan and his team created. Yet they originally hadn't planned on producing a second Rick ad.
After creating a few more of the documentary-style ads, Sullivan says, the format started to become limiting. Around that time, Progressive also expressed an interest in expanding their character network, in the vein of Flo.
"When the client said that, we all knew exactly who that next character should be," says Sullivan. Dr. Rick.
They got to work on a new series of ads, introducing the character as a "parenta-life coach." The spots feature him helping out groups and individuals. He calmly questions their use of paper boarding passes at the airport, speaker phone in the middle of a store, their chatting up strangers in elevators and their excessive collection of throw pillows.
Sullivan, who previously worked at New York ad agencies Kirshenbaum Bond Senecal + Partners and Saatchi & Saatchi, says he is on set at every shoot and thrives on the creative camaraderie of his job. On each shoot he is "tied at the hip" with the director, and he and his creative partner Gregg Nelson are constantly whispering ideas and lines to each other. "It's very much an improv environment," Sullivan says. "We've gotten very close with Bill Glass, so we'll talk through things and we'll work things out. Being on set is a big deal for me."
Getting to be creative through his work was something that was important to Sullivan, who had been in rock bands with his brother since middle school. "For a while, I was genuinely determined to be a rock star." Shortly after Sullivan graduated from BU and was working at his first advertising job, their band, Sean Bones, scored a record deal. His brother Sean was the band's frontman and Sullivan played the bass. Sullivan was granted a leave of absence from the ad agency and they went on a nationwide tour. "We got to open for and be on the road with some really great bands," he says. "But when I came back to reality from all that, I was like, 'I think I've had my fill.'"
The Reward of a Well-Earned Laugh
"So much about my time at Arnold has been about really understanding the craft and every detail of the process [of creating an ad]," says Sullivan. "It's way more than just having a good idea—it's also about crafting it and executing it perfectly."
In 2022, Sullivan and Gregg Nelson were named to AdWeek's Creative 100 list, which honors top talent in the advertising and marketing industries.
Comedy already is a hard enough universe—you have to earn laughs. We have to be really critical and be really hyper aware in measuring every detail of the execution, so that we're truly earning a laugh and doing something that feels like an authentic take on the real world.

Mike Sullivan
Besides the Dr. Rick campaign, which has included 18 commercials, with more in the works, Sullivan's other work for Progressive includes two tie-ins to the company's partnership with the NFL—the "At Home with Baker Mayfield" campaign, in which the quarterback treated the Cleveland Browns' stadium like his home (the ads have ceased after Mayfield was traded from the Browns in 2022) and the newer "Replay" series, which feature people throwing challenge flags in daily life arguments to get a replay and settle those disputes.
In each ad, Sullivan tries to strike the right comedic tone for the company. "Comedy already is a hard enough universe—you have to earn laughs. We have to be really critical and be really hyper aware in measuring every detail of the execution, so that we're truly earning a laugh and doing something that feels like an authentic take on the real world."
That approach also serves him well with other clients. For Monster.com, he helped create a series of comedic commercials that address how workplace values have changed during the pandemic—and how Monster.com is there to help people find a job that reflects those new values. To convey this they depicted workplace scenarios that were commonplace prepandemic—commuting and getting a boss' coffee—in a medieval setting to emphasize how outdated they are.
"It was about visualizing the world of work that might feel so ancient, and we felt like there were a lot of these fun parallels that we could do to give a pretty high concept some funny arresting visuals. What if it's a guy in chainmail commuting to work on a horse and carriage or what if this young worker is milking a goat to get milk for somebody's fancy coffee?," Sullivan says. "Monster has this brand DNA for being irreverent, fun and rebellious from their historic Super Bowl work years ago, and I think that's a really hard thing for brands to do." He adds that, with any ad he works on, he strives to stay relevant and react to what's happening in larger culture.
"To me, success in advertising isn't just about winning at awards shows," Sullivan says. "While those are great, it's really about tapping into culture and earning the brand a way into the conversation. I think Dr. Rick was a Jeopardy! question not long ago—that's an incredibly rewarding nod from culture."