Boston New-England Redesign
CGS New England
Explore all that New England has to offer
Continue your first year of studies with an immersive educational opportunity in the heart of New England. You'll explore the rich historic and cultural opportunities of the area and learn from a diverse range of voices as you visit locations across the region, from Plimoth Plantation to the State House to Fenway Park.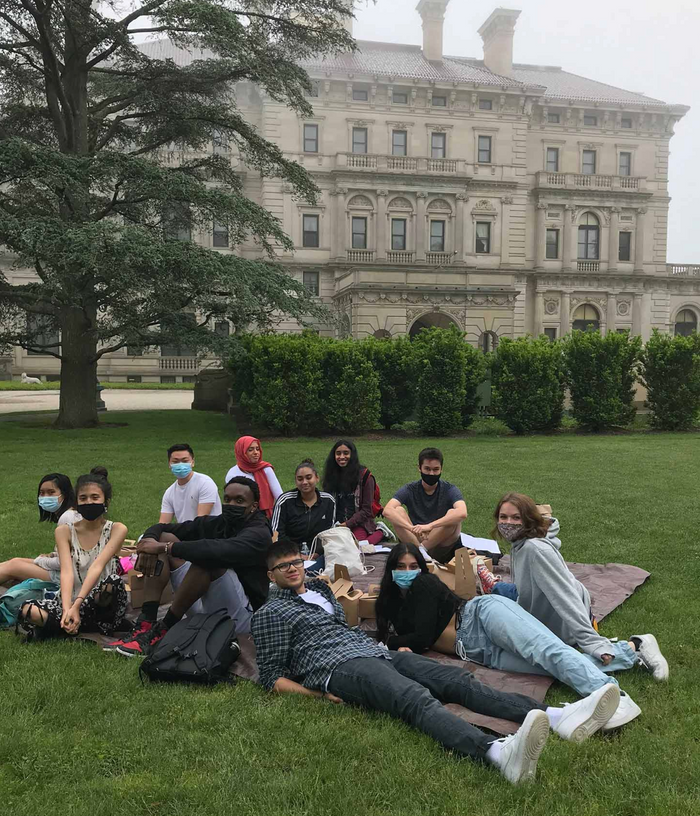 Summer Study
An immersive, interdisciplinary summer experience—right here in New England
The Boston-New England Experience focuses on social, cultural, and scientific developments in the 19th through 21st centuries and includes learning inside and outside the classroom.
Learn more
I think students are surprised about how much there is to see and do that was never even on their radar.
Dean Natalie McKnight
Exploring New England, from Newport Mansions to Fenway
During the summer of 2021, CGS students explored locations like Fenway Park, the Newport Mansions, and historic Concord, and BU Today tagged along. Read their story about the program.
Read
Boston-New England FAQs
What classes will I take? What trips will I go? What will it cost. Answers to your frequently asked questions about the Boston-New England Program are available here.
Learn more
Potential Trips
A hallmark of the Boston-New England Program is the opportunity to learn both inside and outside of the classroom. See below for a list of possible CGS excursions.
Walden Pond
Lowell Mills
Boston Symphony Orchestra
Harvard Peabody Museum
Museum of African American History
Museum of Science
Trinity Church
Museum of Fine Arts
Massachusetts State House
Atheneum
Huntington Theater
Institute of Contemporary Art
Mt. Auburn Cemetery
Coolidge Corner Theater
JFK Museum
Fenway Park Tour
Freedom Trail
Newport Mansions
Provincetown