Institutional Research
Institutional Research provides timely, accurate, and useful information and analyses to Boston University's management team to facilitate their decision making about the allocation of resources that support the University's strategic vision, mission, and goals.
IR provides high-quality, team-oriented service that anticipates needs, provides appropriate guidance and consultation, and produces accurate and timely information.
Institutional Research maintains a repository of official university information, including the Fact Book, Fact Sheet, Common Data Set, and other publicly available information.
Compliance and Survey Reporting
IR also coordinates the external reporting of University data including federally-mandated reporting, information for college guides, and ranking surveys. The office seeks to ensure that reported data conforms to all relevant definitions and follows the regulations set by the requesting agency.
Surveys are conducted throughout the BU community to better understand current issues, needs, and perceptions of students, faculty, staff and alumni.  In cooperation with offices across Boston University, AS&IR assists in surveying BU's faculty, staff, and students by providing data resources, survey development, and technical and administrative assistance.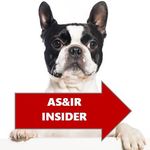 A variety of information resources are available to the BU Community  the AS&IR Insider Report Archive.