Enrollment Management Analytics
AS&IR's Enrollment Management Analytics service provides descriptive and predictive statistics to inform recruitment, enrollment, and retention of students. We develop predictive models and analyses to ensure the university meets financial and enrollment goals while creating a diverse and engaged community. This service requires intensive collaboration with central admissions and financial aid administrators. 
Self Service Reporting
Information regarding BU's graduate admissions can be accessed in several ways:
The Academic Data Warehouse (ADW) is university's central source for business intelligence analytics, including information on undergraduate and graduate admissions.  This service is available to Boston University staff with a demonstrated business need.
The PhD Program Profiles offer statistical portraits across key metrics for BU's PhD programs.
Enrollment Management Consulting
Working in collaboration with Graduate Affairs in the Office of the Provost, AS&IR connects BU admissions staff with analytics expertise to assist in developing strategies to meet admissions and financial aid goals.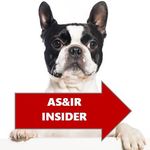 A variety of information resources are available to the BU Community  the AS&IR Insider Report Archive.