Compliance and Survey Reporting
AS&IR provides official university statistics and information to a variety of public reporting organizations, such as the Department of Education, accreditors, and ranking and information surveys.
Federal and Compliance Reporting
On behalf of Boston University, AS&IR assists in compliance with required reporting mandated by the Higher Education Act of 1965.  In addition to compiling and publicizing HEOA Disclosures, AS&IR also provides a variety of information to federal sources, many of which are publicly available.
Accreditation Reporting
Boston University is accredited by the New England Commission of Higher Education (formerly the Commission on Institutions of Higher Education of the New England Association of Schools and Colleges, Inc. [NEASC]).  In addition to supporting BU's continuing accreditation, AS&IR supports schools, colleges, and academic programs in discipline-specific accreditation.
Informational and Ranking Surveys
AS&IR provides accurate and consistent information about Boston University to a number of publications that produce rankings and other college profiles.  An overview of University Rankings is available.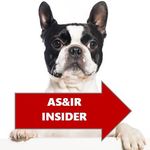 A variety of information resources are available to the BU Community  the AS&IR Insider Report Archive.