Can This Interdisciplinary Team Measure Human Flourishing?
Special Issue: BU Research
Can This Interdisciplinary Team Measure Human Flourishing?
Helmed by BU sociologist Deborah Carr and funded by the Templeton World Charity Foundation, study will look at people who flourish in adversity
Losing a spouse or facing a terminal illness are among the most difficult ordeals anyone can face. But in 20 years of research into health and well-being in later life, sociologist Deborah Carr has found that people often respond in ways you might not expect.
"We assume that when one spouse dies, it is emotionally devastating, which is true," Carr says. "But I've done research that shows some widowed people have quite high levels of personal growth and self-esteem a year or two after their spouse dies. And it tends to be most so for older adults who take on new skills and develop new capacities and talents. It could be something as simple as learning to manage the home on their own, or developing a new hobby or new friendships. It doesn't mean they're not grief-stricken, but out of challenge can come new opportunities that allow them to flourish in ways they've never thought of."
In the same way, people with terminal illness sometimes thrive by building a legacy, not of money, but by making art or sharing stories with loved ones, finding meaning in leaving an imprint on the world. "Even when people are dying, there are ways that they can flourish," says Carr, a College of Arts & Sciences professor of sociology and inaugural director of BU's Center for Innovation in Social Science.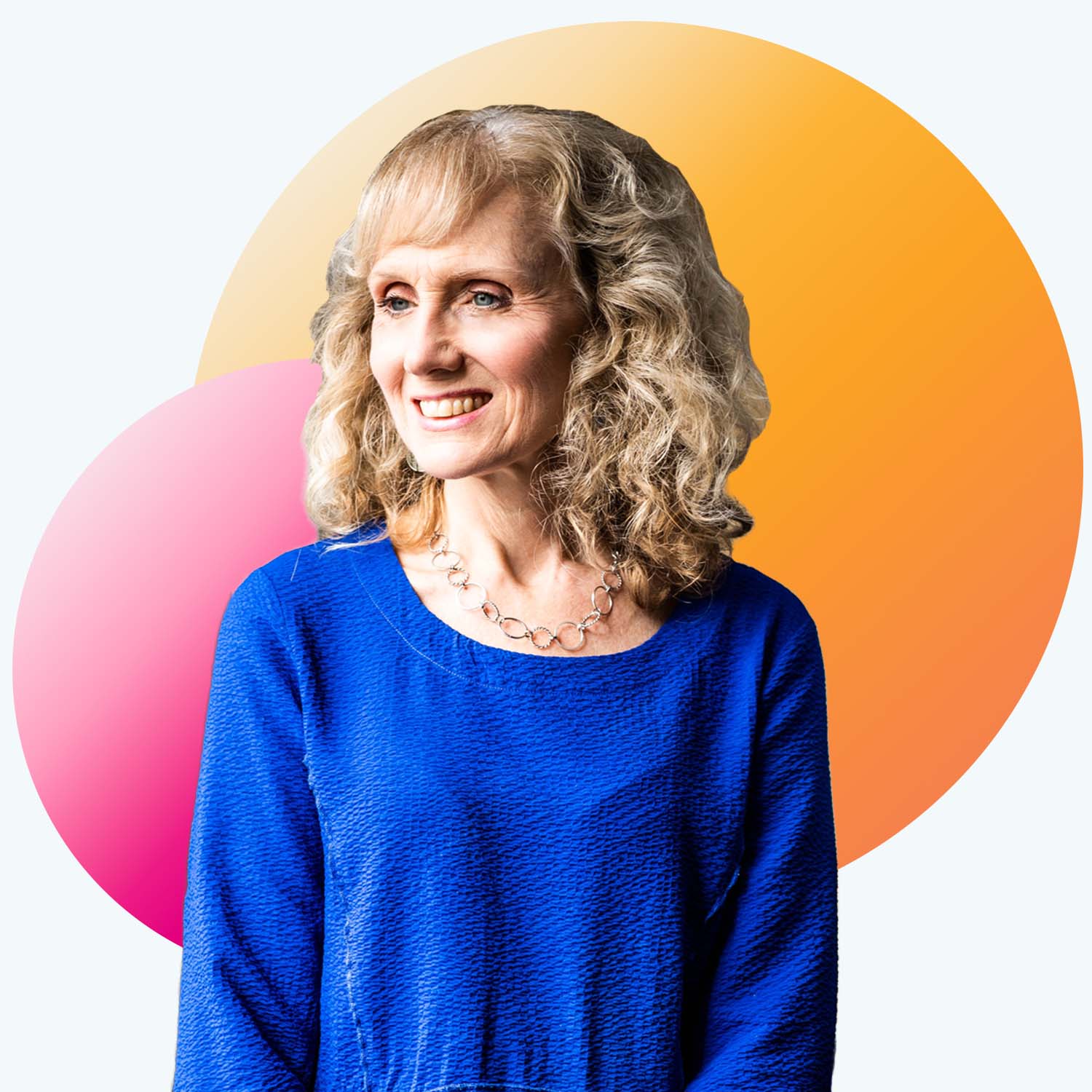 Flourishing doesn't have to mean getting rich or famous or achieving some outsized goal. For some, flourishing might mean finding a creative outlet like music or cooking that brings joy and a feeling of accomplishment, participation in religious or spiritual practices that provide a sense of connectedness to a higher power, or doing meaningful community work. For others, flourishing may come from having supportive networks that uplift and encourage them.
"It's basically a state of growth and transcendence," Carr says. "Flourishing is being able to maximize one's potential and to feel that one is doing all they can and maximizing their skills and their relationships."
But not everyone has access to those creative outlets or networks of support. Carr is leading an interdisciplinary team at BU that will explore how people may flourish under conditions of extreme adversity, "whether it's poverty, whether it's dying, whether it's incarceration, or being a refugee.
"Flourishing almost always has this notion of growth as part of it, or personal improvement, personal change," she says. "It's really more of a trajectory, and that's why it's important for us to study people over time."
A Call for Proposals
In 2020, the Bahamas-based Templeton World Charity Foundation put out a call for research proposals on the topic of human flourishing.
Maybe the timing was a little strange—in the middle of a pandemic—or maybe it was perfect.
"When we created the launch timeline, COVID was barely in the news," says Dawid Potgieter, the foundation's director of programs in discovery science. "As things got worse and the whole world panicked, it became increasingly evident how vital this work is.
"Although the most important scientific breakthroughs in the last two years were mostly around vaccine development," Potgieter says, "it's clear to us that long-term progress requires us to think broadly about human flourishing under a range of circumstances."
At BU, an October 2020 Zoom meeting drew faculty and researchers from all over campus to see what the University might contribute to Templeton's call for research proposals. Carr had an idea.
"There's [extensive] literature on flourishing and positive psychology, this notion that if we are happy and optimistic and take time to smell the flowers, then it will help us to live longer and have good mental health," says Carr. "But as a sociologist, my nagging problem with that literature is that it is the most privileged people who have the luxury of being optimistic and can take the time to smell the flowers."
She wanted to answer Templeton's call by looking at people who flourish in adversity, she says, "and a bunch of people said, 'Oh yeah, that's really interesting, and I have a project I think could fit in there.'"
---

There's [extensive] literature on flourishing and positive psychology…. As a sociologist, my nagging problem with that literature is that it is the most privileged people who have the luxury of being optimistic and can take time to smell the flowers."

---
Born in Tennessee in 1912, Sir John Templeton was a groundbreaker in the mutual fund industry with his Templeton Growth Fund. Beginning in the 1970s, he established three foundations devoted in different ways to an open-minded investigation of human potential through spirituality and science. He eventually moved to the Bahamas, became a British citizen, and was knighted by Queen Elizabeth II. He died in 2008. One of Templeton's granddaughters, Jennifer Templeton Simpson (CAS'00), former chair of the board of trustees of the Philadelphia-based John Templeton Foundation, was elected to the BU Advisory Board this past fall.
The Templeton World Charity Foundation funds interdisciplinary research on what it means to be human, working to translate discoveries "into practical innovations that enhance our positive and distinctive capacities that are at the core of human flourishing and well-being."
A strategic planning process in 2018–2019 brought the foundation to a $60 million commitment for a range of initiatives about flourishing over several years. Small awards would go toward discovering promising avenues of approach, more resources would be devoted to developing those ideas into viable programs, and a third stage would launch those programs globally.
In March 2021, after a rigorous review of about 500 proposals, the foundation chose BU's as one of 11 receiving an initial $100,000 for a pilot project, which got underway in fall 2021. The money will be used mainly to hire research assistants.
"The contribution [Carr] made here is to say, 'Hang on, let's not just think about human flourishing just for people who are already doing quite well,'" Potgieter says. "If we want all humans to flourish, we need to take very deliberate steps to reach out to people who are suffering adversity. That means minority populations, it means people who live in harsh conditions, it means people who live in underdeveloped countries, it means people who are suffering all sorts of events, including end-of-life circumstances."
Mining Datasets on Flourishing in Underserved Communities
Carr's project will rethink what flourishing is. Does it exist only for those who have had every advantage?
She will create an overview of existing data on flourishing and adversity by convening a daylong workshop in summer 2022 with noted researchers in the field and mining large existing datasets for baseline information about flourishing among underserved communities. "It could be questions about happiness, it could be questions about spirituality, it could be questions about daily mood," she says. "We'll identify pockets of people living under conditions of adversity and compare what they look like on these measures of flourishing" across multiple studies.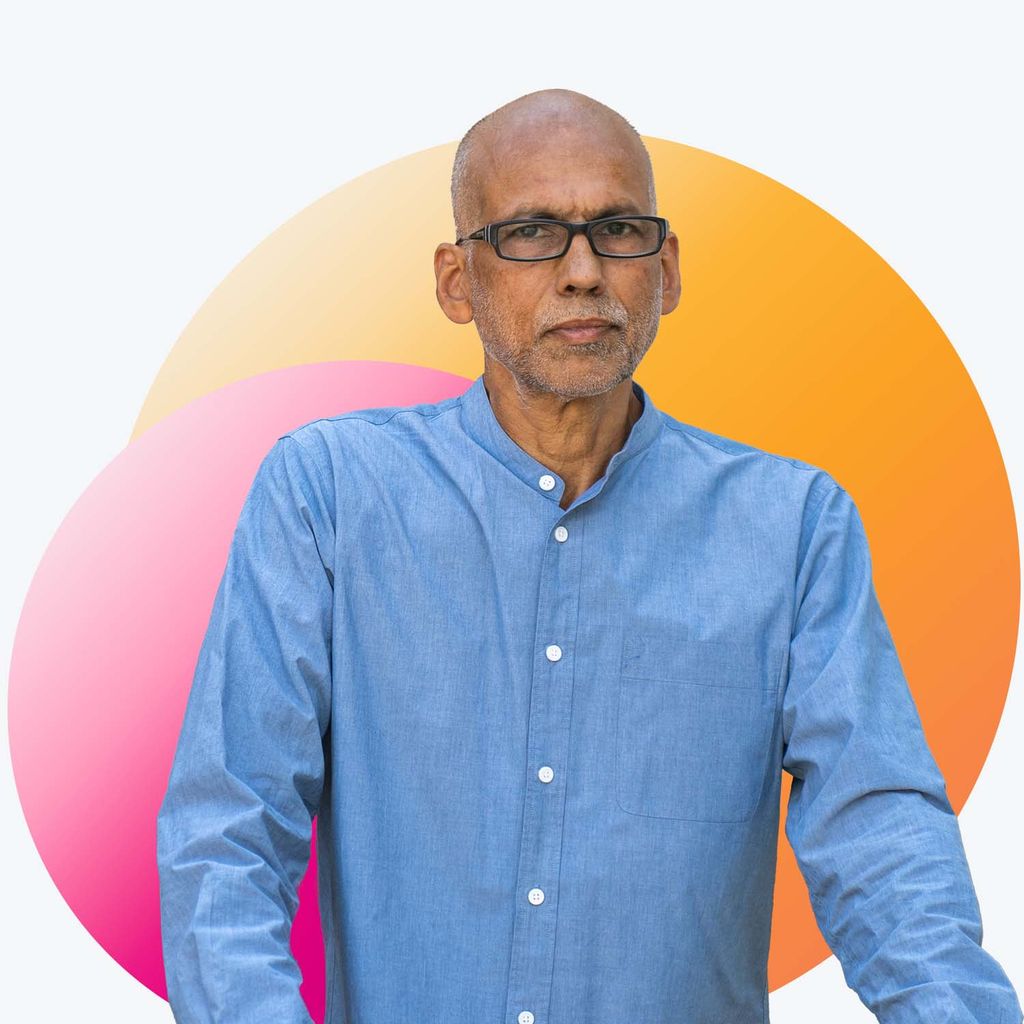 Researchers with three other long-term projects around campus will join in by studying concepts of flourishing as part of their ongoing work with people facing different types of adversity: inmates serving long terms in Massachusetts prisons, newly arrived refugees from Somalia and Afghanistan, and unschooled youth entangled in the juvenile justice system. The success for individuals in these groups is typically measured by simple metrics based on their ability to avoid recidivism or to assimilate into a new land.
Carr hopes that these BU research projects, while very different from one another, can reveal shared ways to measure the true flourishing of the individual and identify the social and community resources that are pivotal in fostering it.
André de Quadros, a College of Fine Arts professor of music and music education, and Judy Braha, a CFA assistant professor of directing and acting, lead BU's Race, Prison, Justice Arts project, which uses writing, music, and performance to foster dialogue about race and justice among students, faculty, and currently or formerly incarcerated individuals. Before the pandemic, they worked inside correctional facilities in Norfolk and Framingham, Mass., and hope to return in 2022. There is a virtual program for participants held at the South Bay House of Correction and the Nashua Street Jail. CFA Dean Harvey Young proposed that these programs could make a valuable contribution to Carr's flourishing project.
"They see that their lives, their stories, their pain, their suffering, their hopes and aspirations are being amplified in this project," de Quadros says. "One of the things they say over and over is they feel they've been listened to, they feel people care. That's a big thing, right? We are there to be allies in a human sense."
"People in Norfolk and Framingham have expressed to us that they feel forgotten or left behind," says Braha. "A lot of their family members tend to drift away and not continue contact. And when they have an experience of talking to even [small groups of] people about what they think and care about and what they have created, it's an incredibly empowering thing."
Nicolette Manglos-Weber, a BU School of Theology assistant professor of religion and society, has studied Christian and Muslim leaders of community-based organizations in Uganda. "I'm very interested in social trust, belonging, community care," she says. "What I wanted to do with this project is look at the flourishing of specific diverse, religiously diverse, refugee and asylum communities in the Boston area."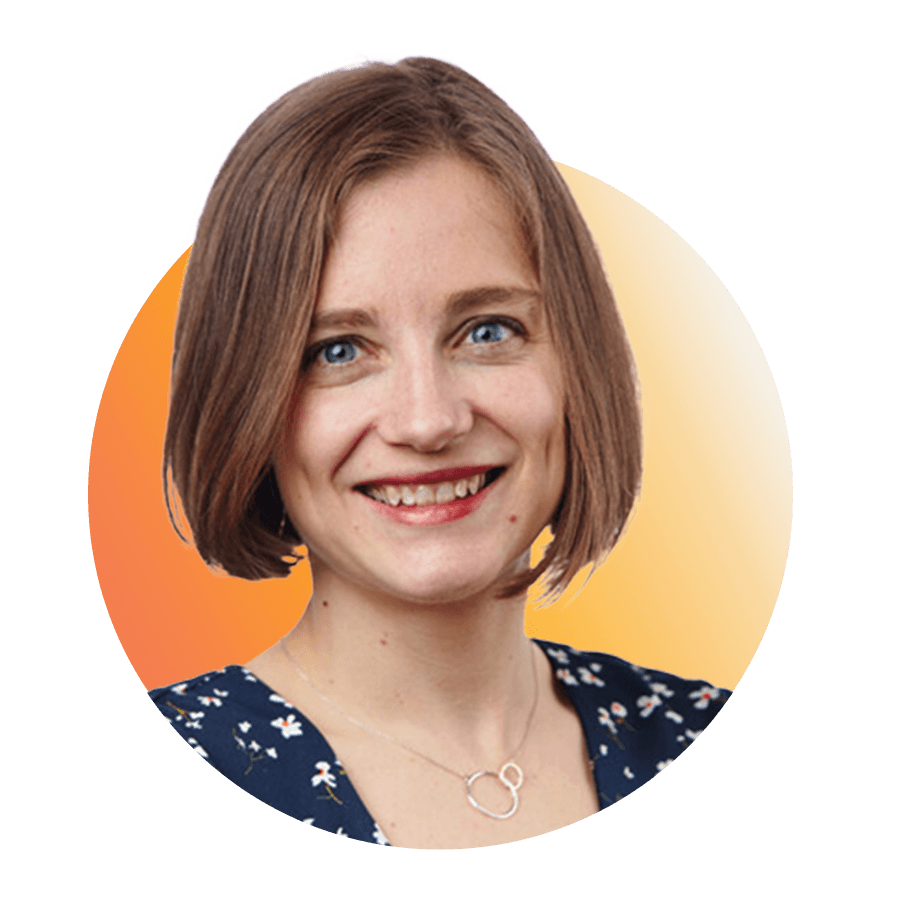 She'll concentrate on the most recent immigrant and refugee populations, from Iraq, the Democratic Republic of Congo, Syria, Somalia, and Afghanistan.
"What often gets focused on in past literature on immigration and resettlement are indicators of integration like income, education, employment status—aggregate-level assimilation statistics," Manglos-Weber says. "With this project, I really want to get away from considering resettlement in those terms and look at indicators that are communal, overall indicators of holistic well-being."
Refugee status in our world today comes with a history of trauma, fractured relationships, loss of close ties, and loss of place. Manglos-Weber wants to study more dimensions, such as healing from trauma, social connectedness, family ties, and religious communities to see if the data suggest other strategies for improving refugee resettlement. "The pro-assimilation mindset in our world today might not actually support well-being and might be detrimental," she says.
A New Perspective on Juvenile Justice
Jonathan Zaff, a Wheelock College of Education & Human Development research professor and director of the CERES Institute for Children & Youth, studies youth who have left high school and landed in the justice system. In particular, he's working with the Massachusetts Department of Youth Services to study the effects of a recent policy change by the state that allows caseworkers to continue as mentors to their assigned youth even after probation has ended. More than two-thirds of the young people—938 between 2015 and 2019—asked for their mentors to continue. Zaff's study evaluates educational and vocational outcomes for the youth and will include in-depth interviews with some.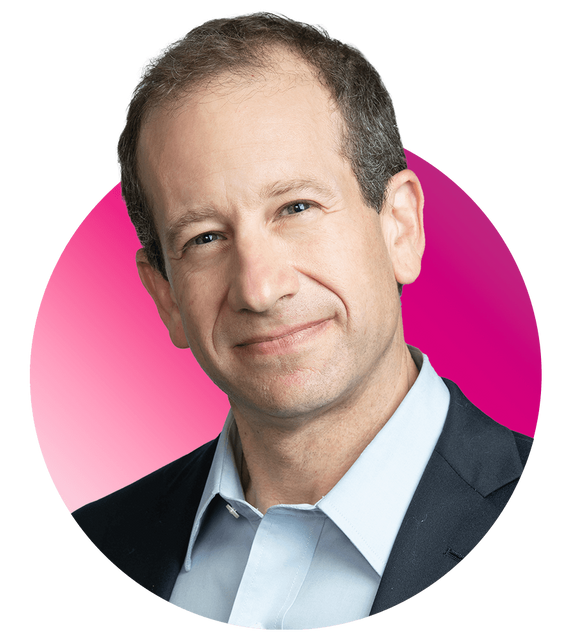 "The universe of work with this population tends to take note of the negative side of these young people's lives," Zaff says, with a positive outcome being simply that they would not go back into the system. "We don't want that to happen, true, but shouldn't we aspire to more? And then we have to look at young people as being filled with potential, no matter what their lives and experiences have been, and figure out ways that we as a society can work to encourage that potential to be realized."
In short, he says, the idea is to upend the typical juvenile justice perspective of, "How do we make them stop doing bad things?" and to ask instead, "How do we help them thrive?"
Another BU researcher who will contribute to the project is Brenda Phillips (GRS'09), a CAS senior lecturer in psychological and brain sciences and director of the BU Lab for Contemplative Studies, who works with women with cancer, using meditation and other approaches to deal with end-stage disease. She will focus on low-income women of color at the most difficult of times, when self-care, being in nature, and even choosing solitude can lead to a different kind of flourishing.
The ultimate question is, "Is there a way to conceptualize and measure flourishing across highly disadvantaged communities, communities that are economically or linguistically isolated, that might have different kinds of adversity, physical or social or economic?" says Carr. "If we can get good pilot data from those three populations and this data project that I'm working on, that would provide a foundation for developing an overarching theory of flourishing in adversity."
So, how could this ambitious research on a topic that's difficult to define or measure eventually impact the real world? Imagine a future in which programs and policies support flourishing and improve chances for people of all walks of life to be seen and heard, and to feel safe, connected, and the sensation of thriving in society.
"Maybe there are individual-level interventions or structural supports that the data point to, directly or indirectly, and we think that will be valuable in informing the positive psychology movement, which now is kind of detached from social structures," Carr says. "If there are different ways to flourish in these communities, in populations living in extreme adversity, that means we might require different kinds of interventions or support to enable flourishing.
"One goal we've had is recognizing that perhaps flourishing isn't just an internal thing," she says. "The literature focuses on optimism and smelling the flowers, but what if flourishing is facilitated by a certain minimum level of income or having quality housing or appropriate day care so someone can find a job that enables them to flourish?"