Boston University COVID-19 Report: January 25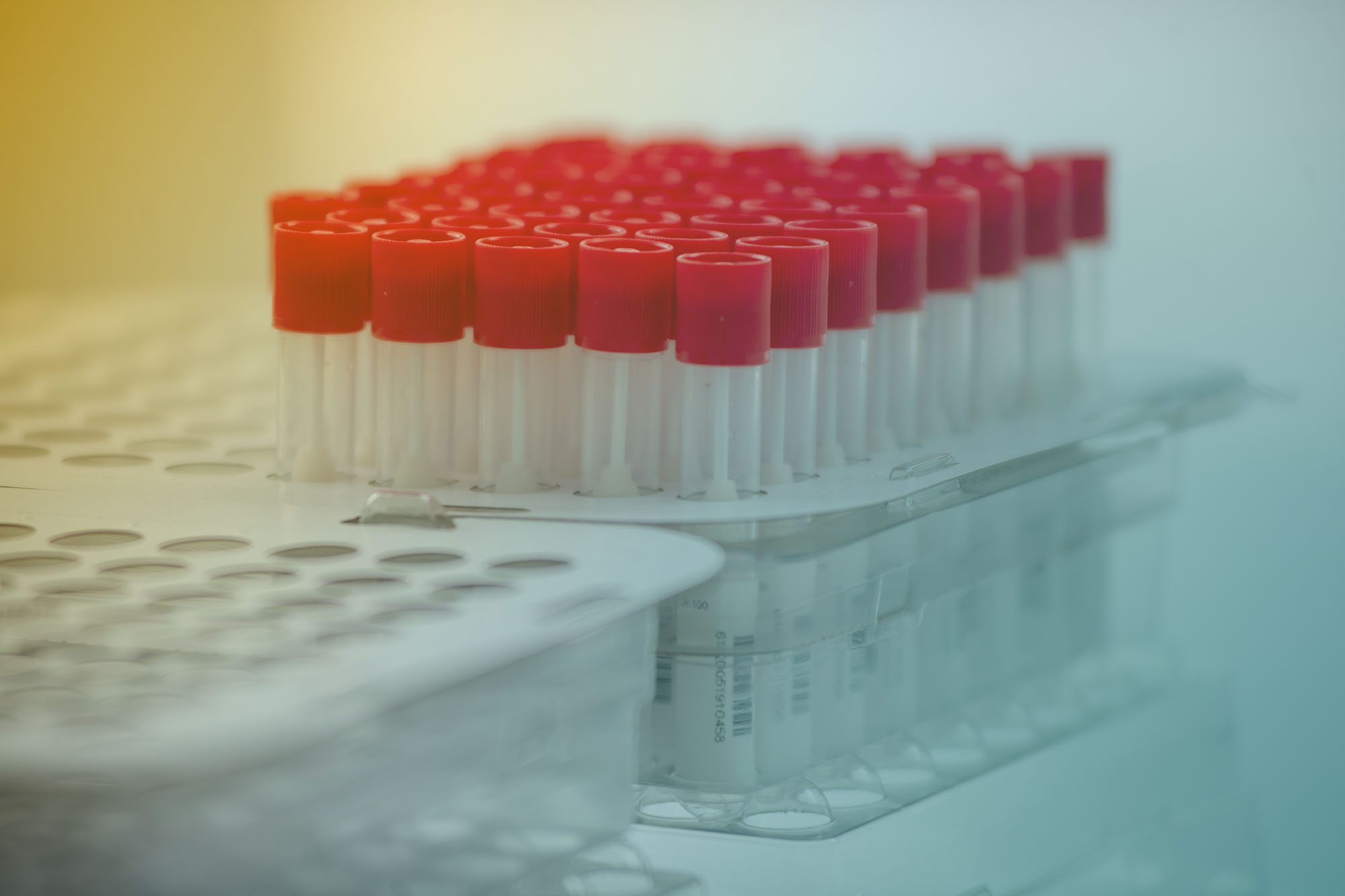 COVID ON CAMPUS
Boston University COVID-19 Report: January 25
Classes underway, students on campus, and positivity rates still declining
Boston University publishes its COVID-19 testing data on a public-facing dashboard. With students back on campus for the spring semester, Gloria Waters, BU vice president and associate provost for research, and Judy Platt, BU chief health officer and executive director of Student Health Services, provide The Brink with updates on the overall health of the BU community.
Between January 17 and 23, 3.37 percent of tested Boston University students were positive for COVID; 2.4 percent of tested staff members and 1.55 percent of tested faculty members were also positive. According to BU's COVID-19 dashboard, 99.5 percent of students, 97.1 percent of faculty, and 93.3 percent of staff are vaccine-compliant. For students, staff, and faculty 18 years or older who haven't yet received their booster shot, BU is holding three Moderna COVID-19 vaccine clinics this week—on January 25, 26, and 27. The deadline for receiving a booster and uploading documentation is coming up fast: February 4.
The Brink asked Gloria Waters and Judy Platt to answer questions about current case trends on campus and how they're balancing pandemic safety measures with student mental health.
Q
&

A
WITH GLORIA WATERS AND JUDY PLATT
The Brink:
 Classes started last week—what trends are you seeing in terms of cases and infections?
Platt: Even though the daily case counts are still higher than they were the previous semester, the percent positivity continues to decrease. Massachusetts gives weekly updates on the percent positivity in higher education, and the last update was 3.07 percent, so we are certainly well within that range—even below that when you look at some of Saturday and Sunday's numbers. We are in a good spot right now. We don't have any evidence of classroom or workplace transmission currently; the people that you spend time with unmasked—that's really where we continue to see transmission of this virus.

Waters: The positivity rate for higher education and for us really does speak to the importance of the public health measures that we've put in place. The fact that we have such a high vaccination rate and masking, that's really critical. There's a much lower case count in higher education, and here at BU specifically, compared to the general population.
The Brink:
What are your current concerns about COVID on campus?
Platt: This is the first time that we have people isolating in place, which everyone outside of a higher education system has always had to do, so while it feels like a big change in our community, that really has been how the vast majority of the world has needed to isolate. That being said, we are looking at whether we're seeing more transmission for those individuals who are isolating in place. And while it's still early, we do have some evidence that people are able to safely isolate in place, meaning they can be positive and be sharing some space with other individuals; as long as they remain masked, their other roommates are not turning positive.
The Brink:
What measures does the University have in place to support people who are—or live with someone who is—immunocompromised or have a condition that puts them at greater risk from infection?
Platt: Many of the measures that we have put in place and have kept in place were done with the knowledge that there are individuals in our population who are more vulnerable for a variety of reasons, because they live with someone who is immunocompromised, because they themselves are immunocompromised. Higher education sometimes gets criticized for being too conservative—vaccine mandates in a young, healthy college population—but many of the things that we've done are looking at our whole campus.
The Brink:
How are you balancing restrictions with student mental health? Masks, avoiding some social situations—it's really tiring!
Waters: That's one of the major reasons students are in class: it does have to do with student mental health and social isolation—and how important that is for these students who've been in this situation for two years.

Platt: The goal continues to be putting tools in your hands and having information that you can take with you to keep yourself protected, as opposed to stopping everything you're doing. Because whether you're a student or someone who's trying to get into work and bond with your team and work on a project together, isolation is a risk factor for mental health concerns, no matter what your age. The classroom and residential experience is a primary focus, but then there's also some benefit that we all get from being in an environment where there are in-person activities. The classroom is a safe space, whether it's K-12 or higher education; it's what people do outside of the work or classroom environment that puts them at risk, and sometimes that risk is acceptable.
The Brink:
What signs of optimism do you see on campus and in Boston?
Platt: Just have the visual be the wastewater!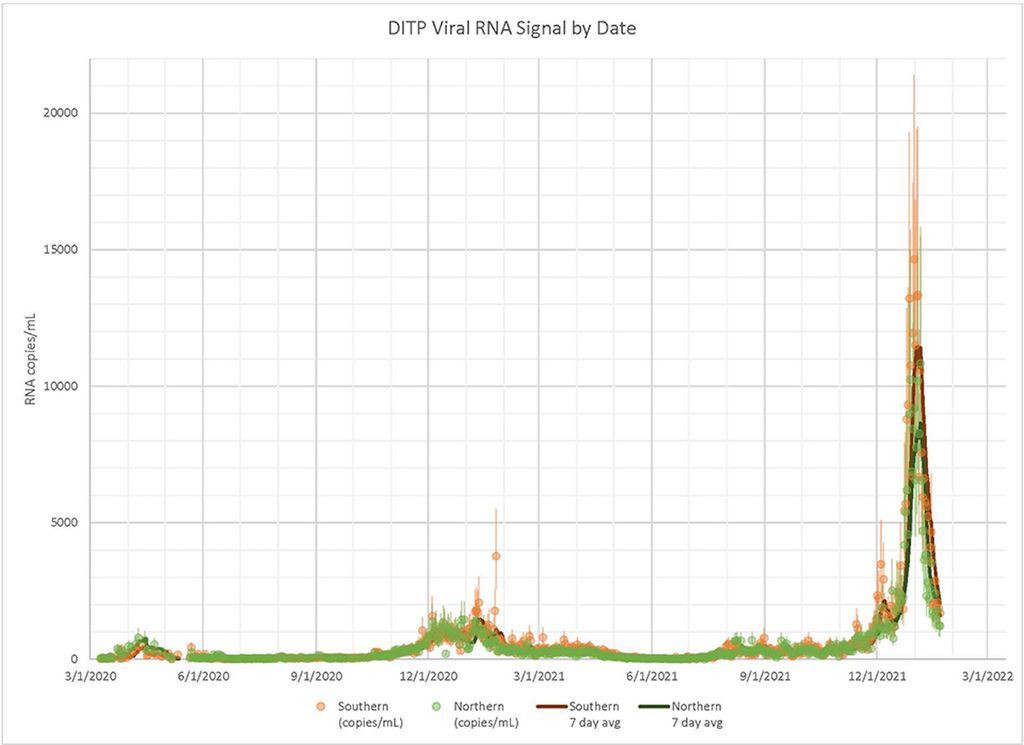 The Brink:
The World Health Organization said this weekend that Omicron offers "hope for stabilization and normalization." Can we start talking about how restrictions can step down on campus?
Platt: We keep saying this, but we do need to start focusing on not defining all risk by our case counts and really looking at hospitalizations and deaths as the markers by which we start to define where this pandemic is going. And what that will mean is that we will have to evolve our testing protocols to recognize that.

Waters: I think we'll evolve all of our protocols. Warm weather will start to come, we'll start to do things outside; hopefully, by spring, the cases will come down and the protocols will evolve.
The Brink:
What's the key message you'd like people to take away this week?
Waters: We're proud of students for doing the right thing. We need to thank students, faculty, and staff for adhering to the protocols, because it does seem to be working. Everybody should take pride in the fact that the numbers are coming down—it's because of the collective response of the whole community to doing the things that we know are the best public health measures.

Platt: Our thanks to everyone for coming together during a time of considerable angst with the biggest surge we've seen in cases, coming together and being present and showing up for each other and adhering to these protocols.
Have more COVID questions? Check out BU Today's guide to campus life during COVID and the Back2BU website. They've got all the details on BU's masking, testing, vaccination, quarantine, and isolation policies.