Boston University COVID-19 Report: January 20
As spring semester begins, signs of hope with decline in positivity rates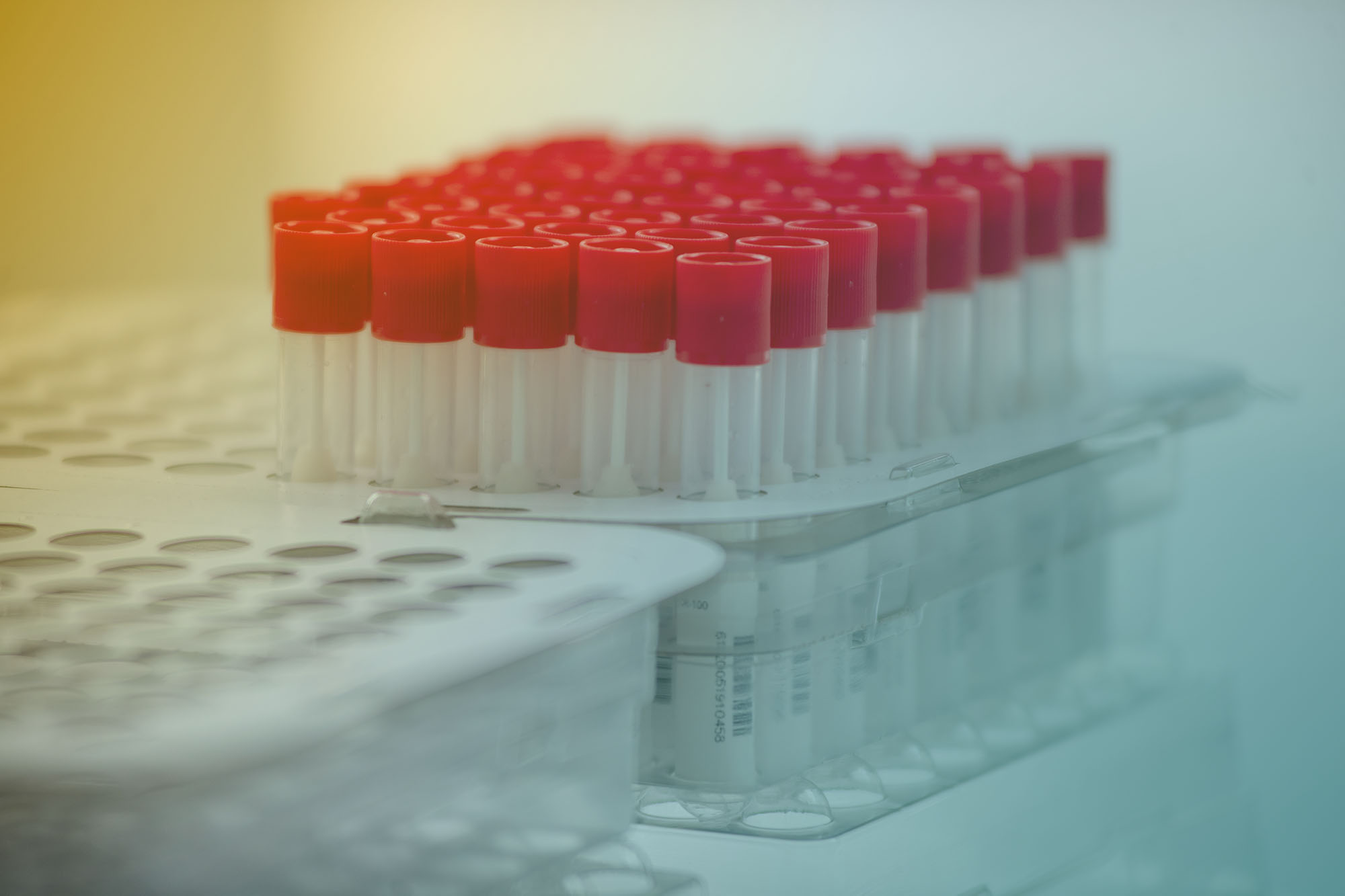 COVID ON CAMPUS
Boston University COVID-19 Report: January 20
As spring semester begins, signs of hope with decline in positivity rates
Boston University publishes its COVID-19 testing data on a public-facing dashboard. With students returning to campus for the spring semester, Gloria Waters, BU vice president and associate provost for research, and Judy Platt, BU chief health officer and executive director of Student Health Services, provide The Brink with updates on the overall health of the BU community.
Between January 12 and 18, 4.4 percent of tested Boston University students were positive for COVID; 4.57 percent of tested staff members and less than 3 percent of tested faculty members were also positive. According to BU's COVID-19 dashboard, 99 percent of students, 97 percent of faculty, and 93 percent of staff are vaccine-compliant. For students, staff, and faculty 18 years or older who haven't yet received their booster shot, BU is holding three Moderna COVID-19 vaccine clinics—on January 25, 26, and 27. The deadline for receiving a booster and uploading documentation is February 4. And don't forget, the University is now giving away free KN95 face masks at testing locations.

The Brink asked Gloria Waters and Judy Platt to answer questions about current case trends on campus and why BU is keeping classrooms open despite an Omicron-fueled surge in nationwide cases.
Q
&

A
with Gloria Waters and Judy Platt
The Brink:
What trends are you seeing on campus in terms of cases and infections?
Judy Platt: In line with the state and the city, we seem to have passed the peak of the Omicron surge. The number of cases has gone down, as has the percentage of tests coming back positive. With our most recent sequencing, more than 90 percent of our cases were Omicron—this is a good thing, because of the less severe illness that is now consistently being shown to be caused by Omicron, certainly in vaccinated and boosted individuals.

Gloria Waters: Our highest peaks were two days during intersession when there were very few people on campus. Given how hard it was to get a testing appointment [in Massachusetts], I think people took advantage of our testing sites to come in if they were concerned—it was outside interactions people had that made them come to campus. Faculty and staff do see this as an important service that they have—that you can just come and have a test anytime. Every day this week, the positivity rate has gone down. And it's significantly less than it was during intersession.
The Brink:
Students are coming back on campus, classes are about to start. What are your current concerns related to COVID at BU?
Platt: From the student perspective, the student body is so large and we know the importance of having interactions, so our message is not for students to stop interacting socially—that's a really critical part of the college experience. We expect to see more cases in the next few weeks as we have more people on campus and more interactions. What we're watching for closely, as we have throughout the pandemic, is to see where that transmission is occurring. At the end of the fall semester, when Omicron was just starting to make its presence known, we did not see any evidence of classroom or workplace transmission.
The Brink:
Some are upset that the University isn't going fully remote or returning to Learn from Anywhere during this current wave. Why does the University think it's safe to keep classes in person?
Platt: There are a few things in play. Based on feedback, based on personal and leadership observations, we know that there is significant value to being in person: research, those relationships that form on a college campus, and workplace interactions were missed when we were remote, and they play a critical role in the health and well-being of the campus. It's the workplace well-being, collaborative well-being. We also recognize that COVID is not going away, and the more we can learn to adapt, respond, and be proactive about ways we can continue to maintain these in-person interactions, the better prepared we are for the near and distant future.

Waters: We have evolved our protocols significantly this semester, so it's not as if the University's not been sensitive of, or attentive to, the fact that Omicron is more contagious, and that we're having more cases. Having the [temporary] option of having classes taped or for faculty to lecture remotely if they can't be here, in combination with the shortened isolation, made us feel like it was more doable for people to be able to go back to class.

Platt: The goal was never not to have cases. We developed an asymptomatic testing program to catch people who didn't have symptoms. As the protocols evolve, the goals have to evolve in order to keep our campus thriving and functioning. Now that goal needs to be reducing transmission where possible, but not eliminating transmission.

The Brink:
What signs for optimism do you see?
Platt: When the cases go down, I do think everyone breathes a collective sigh of relief. More importantly, we continue to gather more data showing that Omicron is less severe—that is a huge reason for optimism. I also feel optimistic about the ways we at BU have evolved our protocols, and we've even seen the federal government evolve to put tools in people's hands—rapid tests, N95 masks, things that can help people make good informed decisions themselves.

Waters: I was really impressed with data I've seen on the positivity rate at BU, and in higher education, compared to the city and the state. I know some people are questioning whether we should still be doing surveillance testing, but it does seem like we are finding people and putting them in isolation. All this work we're doing to stay on top of it is making a difference.
The Brink:
What's the key message you'd like people to take away?
Waters: We still have to emphasize masks. If we can encourage people to keep their masks on, except for when you have to take them off—and we're giving masks to the community—we could really keep the cases down.

Platt: I've heard some people suggest that with the changing of the protocols, we're not taking things as seriously. Some of the protocols have changed, but it by no means indicates that we are not serious about all the protocols we have in place—and that they cannot make a serious difference. The need for this community to come together, as we have throughout this pandemic, and really be thoughtful and double down on those things that can keep ourselves and each other safe, has never been more important.
Have more COVID questions? Check out BU Today's guide to campus life during COVID and the Back2BU website. They've got all the details on BU's masking, testing, vaccination, quarantine, and isolation policies.