Joe Biden Defeats President Trump, Clearing the Way to Becoming 46th US President
Politics
Joe Biden Beats Donald Trump, Clearing the Way to Becoming 46th US President
 As President Trump vows to fight results, Biden and Kamala Harris, who would be the first woman vice president, pledge unity, calm, togetherness
Joseph Robinette Biden, Jr., whose personal life has been marked by repeated tragedy and whose political career began with his election to the US Senate in 1970 and included two terms as vice president under Barack Obama, has defeated President Donald J. Trump and will become the 46th president of the United States.
Biden, who will turn 78 on November 20, would be the oldest president in the nation's history. But if confirmed, his administration would be historic for another, more hopeful, reason: it means the United States will have its first woman vice president in Kamala Harris, the 56-year-old senator from California. She would also be the first Black person to hold that office.
In his victory speech Saturday night, Biden spoke proudly of capturing the highest number of total votes in US history, more than 74 million. Angela Onwuachi-Willig, dean of Boston University's School of Law, says she loved that Biden "spoke about how his election was the result of the broadest and most diverse coalition in our nation's history, and his listing of that coalition marked the first time that any president-elect has explicitly recognized transgender people as part of the coalition that brought him to office. I will always remember that he explicitly pointed to the role that Black people played in his being elected and thanked Black people for it. It's the first time that has happened in my lifetime, and Black people have long been the backbone of the Democratic Party."
The official word came on Saturday when the Associated Press stated that Biden had won Pennsylvania's 20 electoral votes, giving the former vice president 273 total electoral votes and clinching victory over Trump. Other states, including Georgia, Nevada, and North Carolina, remained too close to call following Tuesday's historic Election Day turnout, but their electoral votes became moot once Pennsylvania was decided. Biden's key to victory came earlier in the week when he flipped Michigan and Wisconsin back into the Democrat column, after Trump had won them in 2016 in his shocking upset of Hillary Clinton. As of Saturday, Biden also led Trump in the nation's popular vote by more than four million votes.
In a remarkable 17-minute press conference on Thursday evening filled with falsehoods and accusations, Trump said, "If you count the legal votes, I easily win." He went on to say, without citing any evidence, "This is a case where they're trying to steal an election. They're trying to rig an election, and we can't let that happen."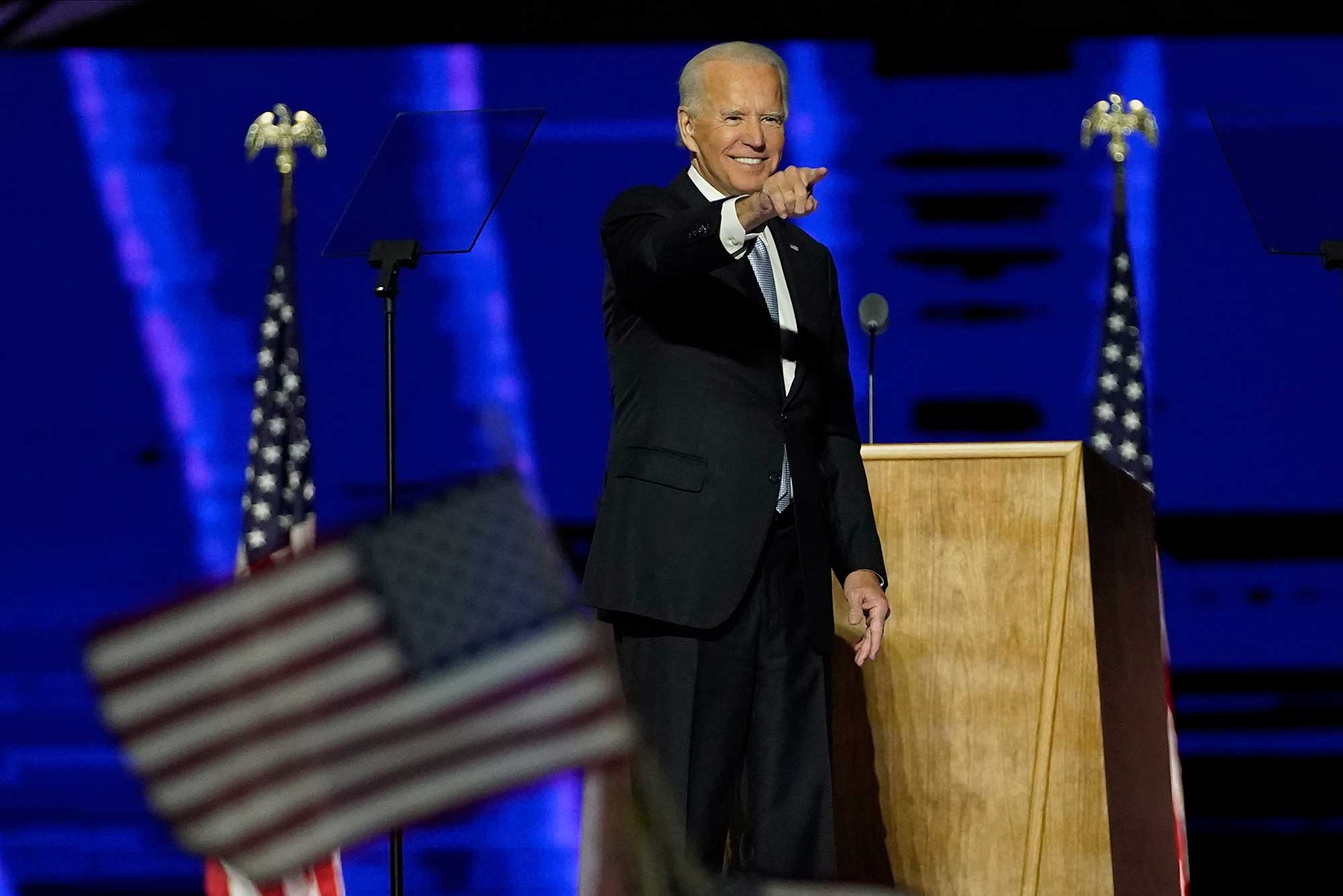 In his victory speech, Biden spoke about his priority to contain COVID-19, the virus that has crippled the US economy since March: "We cannot repair the economy, restore our vitality or relish life's most precious moments—hugging a grandchild, birthdays, weddings, graduations, all the moments that matter most to us—until we get this virus under control."
Biden is only the fourth challenger in US history to unseat an incumbent president—the last one was Bill Clinton, who won in an upset of George H. W. Bush in 1989.
A Biden victory brings to an end one of the most tumultuous presidencies in history, and it comes as the nation is reeling from the national crisis caused by the COVID-19 pandemic, which has infected nearly 50 million people around the world, including 10 million in the United States and 163,000 in Massachusetts. Worldwide, the coronavirus has killed more than 1.2 million people, 234,000 in the United States and more than 10,000 in Massachusetts, and the numbers continue to surge, with more than 100,000 new diagnoses nationwide on Wednesday and Thursday. The simple act of wearing a mask, which scientists have overwhelmingly said dramatically reduces the spread of the contagious virus, became one of the campaign's most divisive issues, as Trump repeatedly flouted the recommendation, while Biden and Harris, abiding by scientists' insistence that it was the best way to contain COVID-19, were rarely seen in public maskless.
At Boston University, the virus has forced students and faculty into a hybrid learning environment, with classes available both remotely via Zoom and in person, social distancing guidelines in place, and strict coronavirus testing protocols required.
But the virus is only one of the crises that Biden will have to deal with when he and Harris take office in January.
As Sandro Galea, Robert A. Knox Professor and Dean of BU's School of Public Health, wrote in BU Today over the summer:
It has been a hard year. We are living through a global pandemic unlike any since 1918, an economic collapse unlike any since 1933, civil unrest unlike any since 1968, and the greatest unexpected loss of life since 9/11. The entire country is living, collectively, through four events that, each in isolation, would suffice to make the year darkly memorable. That the four events are being experienced together represents nothing short of a remarkable collective traumatic experience, one with immediate, short-term, and long-term consequences for millions of Americans.
This is the country Biden and Harris inherit.
But they may not inherit it peacefully. Trump and his allies have already signaled they will fight some of the narrow state results in court.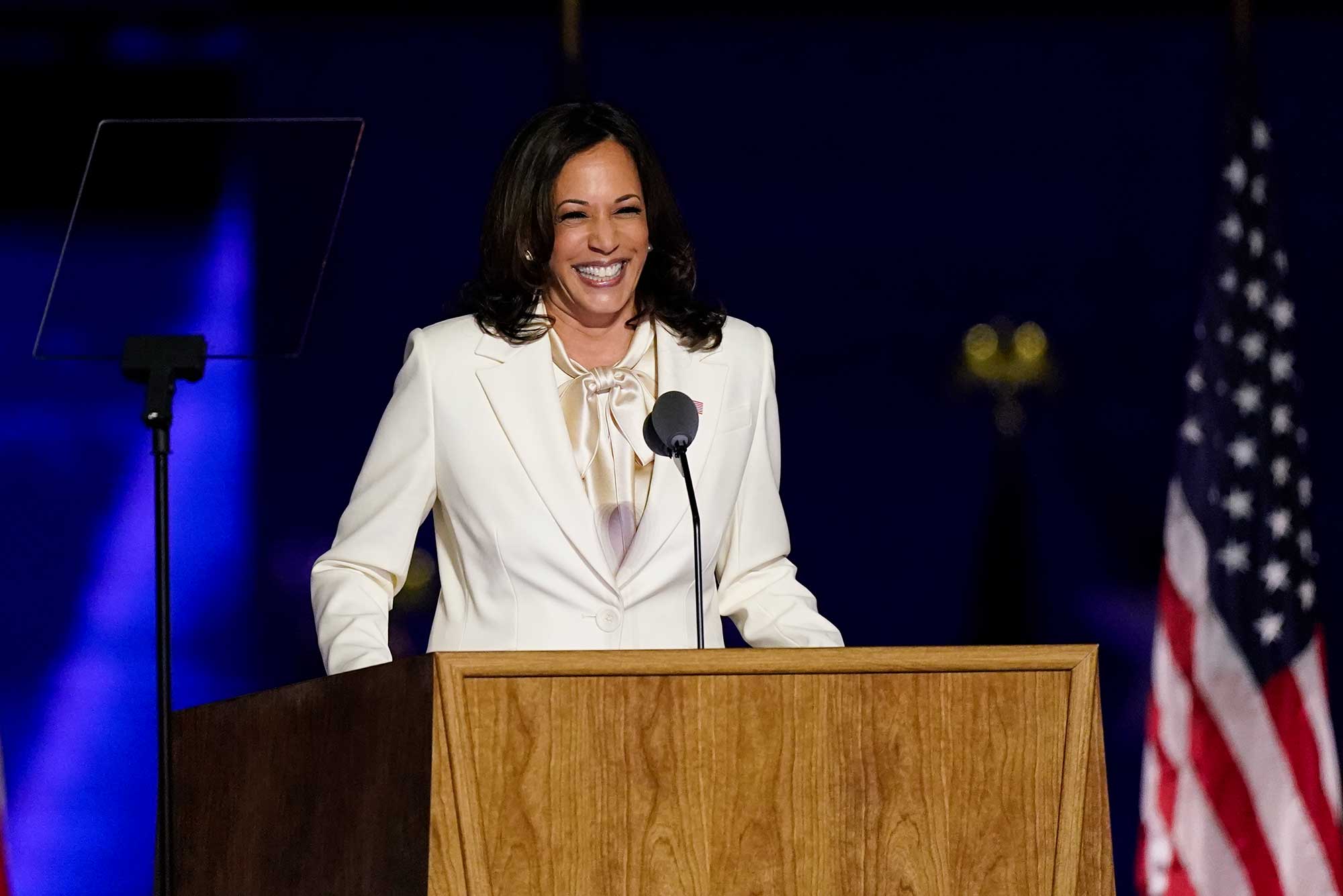 "With Joe Biden edging closer to unseating him from the White House, President Trump says he wants to put a halt to vote counting," the Associated Press tweeted Thursday morning. "Trump tweeted: 'STOP THE COUNT!' Trump's public comments have no impact on the tallying of votes across the country."
The New York Times reported: "The president's campaign intervened at the Supreme Court in a case challenging Pennsylvania's plan to count ballots received for up to three days after Election Day. The campaign said it would also file suit in Michigan to halt the counting there while it pursues its demands for better access for the observers it sent to monitor elections boards for signs of malfeasance in tallying ballots, modeled on a similar suit it was pursuing in Nevada."
To some, Trump's efforts to prevent legally cast ballots from being counted, after his campaign had sowed doubt about the entire US election process for weeks leading up to Election Day, smacked of voter suppression that harkened back to the darkest days of racism in the United States.
"Trump Republicans engaged in an all-out campaign to stop people from voting and now they are engaged in an all-out campaign to stop the votes from being counted," tweeted Ibram X. Kendi, BU's Andrew W. Mellon Professor in the Humanities and founding director of the University's Center for Antiracist Research. "The voter suppression is never-ending."
As the Times wrote: "The moves signaled Mr. Trump's determination to make good on his long-standing threats to carry out an aggressive post–Election Day campaign to upend any result not in his favor and pursue his baseless allegations that the outcome was rigged."
Experts say Trump's challenges seem unlikely to go very far.
"I do not think this election will be settled by courts," Lauren Mattioli, a College of Arts & Sciences assistant professor of political science and an expert on American government institutions, tells BU Today. "There have been no legal challenges which credibly threaten to halt the ongoing counting of ballots. The counting of those ballots will, based on what we know about the outstanding vote, reveal a narrow but decisive Biden victory."
For Biden and Harris, their biggest challenge may be finding unity in a country that appears more divided than at any time since the Civil War or the late 1960s, when the Vietnam War and the assassination of Martin Luther King, Jr. (GRS'55, Hon.'59) tore Americans apart.
Among the new issues Biden and Harris would face:
COVID-19? How far should a new administration go to contain the virus while keeping the economy open, especially during the winter as people are forced indoors.
Systemic racism? How do Biden and Harris restore people's faith in the police, and society at large, amidst the #BlackLivesMatter movement and nationwide protests against police violence toward Black Americans?
Climate change? After four years of attacks on science, and scientists, and Trump's denial of the human impact on the planet, can Biden reverse that course? "If we do not meet this moment and make evidence-based decisions about the health of all people and our planet, we turn our back on the progress that has defined the human species since we first stood up and learned to make stone tools and fire, through trial and error, experiment and failure, and no doubt a bit of good luck," Kat McAlpine, editor of BU's The Brink, wrote recently in "Love Letter to Hope."
And for Harris, she finally broke through a glass ceiling that many wondered would ever be broken after Clinton's loss in 2016. "Women currently represent more than half of the nation's 328 million residents in an increasingly racially and ethnically diverse population representing descendants of slaves and immigrants from every part of the globe," Andrea Taylor (COM'68), BU's senior diversity officer wrote in a BU Today opinion piece when Harris joined Biden on the ticket. "This milestone, like the 2008 presidential election campaign's Obama-Biden ticket, signals a seismic shift and a new vision for leadership potential in the United States."
But if ever a person was suited to help lead a country experiencing a nationwide trauma, it might well be Biden. He lost both his first wife and his infant daughter in a car crash in 1972, and his son, Beau Biden, died of brain cancer in 2015, tragedies he spoke about often during the 2020 campaign as he sought to express empathy to a nation in crisis.
"I pledge to be a president who seeks not to divide, but to unify—who doesn't see red and blue states, but a United States," he said on Saturday. "And who will work with all my heart to win the confidence of the whole people."
This Series
Also in
November 13, 2020

November 11, 2020

November 7, 2020