Voices of BU Women Rejoicing with Kamala Harris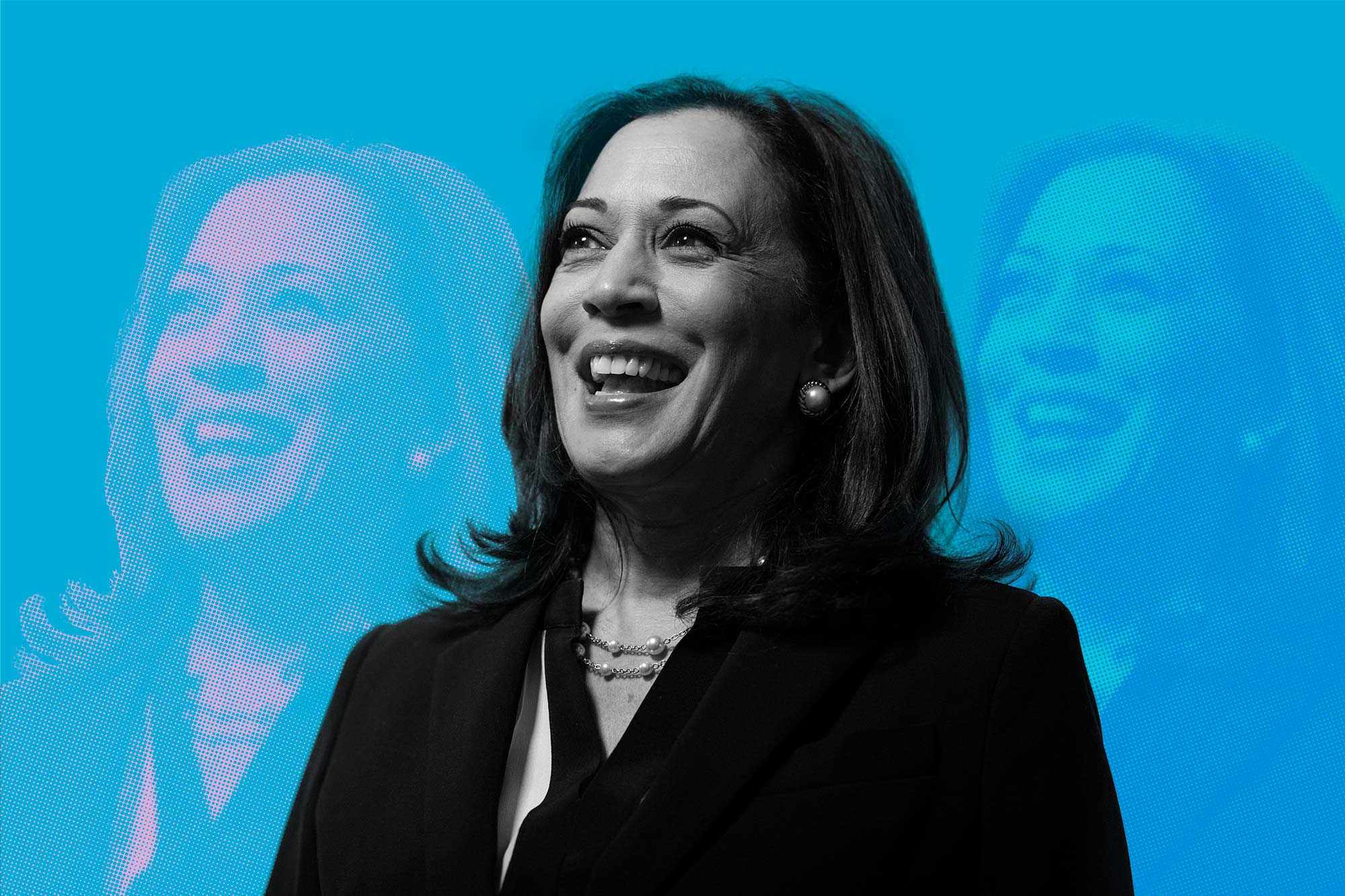 Madam Vice President
"I can't believe it, I can't believe it." Voices of BU Women Rejoicing with Kamala Harris
Students, faculty, staff: 17 talk of tears, joy, disbelief, and anger at why it took so long for the first US female vice president
I was elated. I cried. I couldn't believe it. This opens all kinds of new doors. I felt like I could finally breathe again. I called my mother immediately. I'm so happy that my little sister got to see this.
And yet, I couldn't help but think: what took so long?
This was part of the outpouring of emotion we heard from women across the Boston University community when we asked how they felt about Kamala Harris' historic victory: first woman, first Black woman, first Asian American, first daughter of immigrants, vice president-elect. From 18-year-old first-year students proud to have voted in their first election to women in their 50s, 60s, and 80s who have fought to mark their own professional firsts, they sounded a lot like millions of other women across the nation and around the world.
---
Angela Onwuachi-Willig, dean of the School of Law and professor of law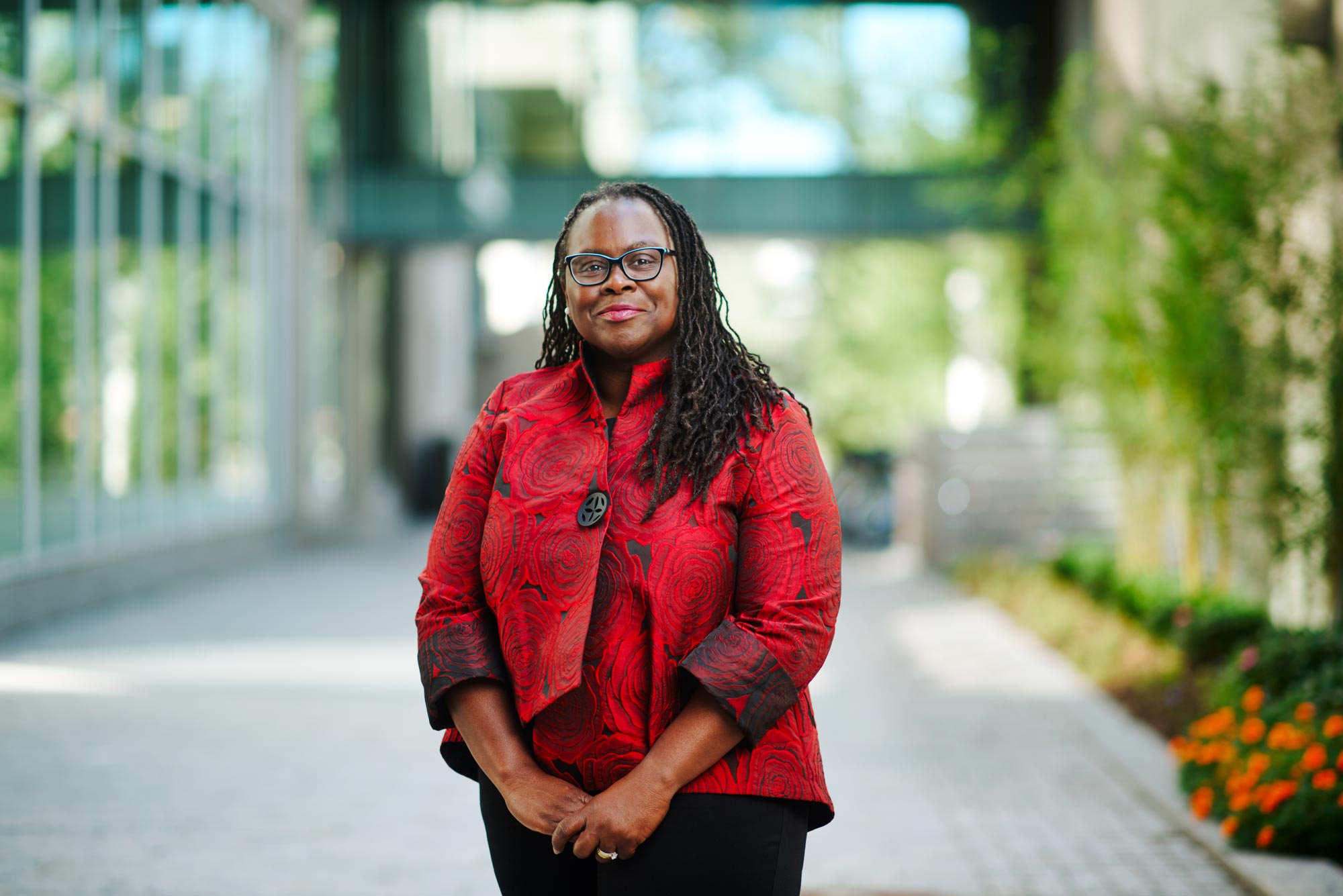 Before Vice President-elect Kamala Harris walked out Saturday night, I worried that all of President Trump's blustering about voter fraud would detract attention from what was an important historical moment: the election of the first woman, first Black woman, first South Asian, first Asian American, first second-generation, first HBCU [historically black colleges and universities] graduate, first Black sorority member, first vice president-elect.
Then, when she walked out, I felt elated because it meant the nation would at least take a few minutes to acknowledge this critical milestone. When she walked out, with swagger, to Mary J. Blige's "Work That," I felt even more pride because her song choice read to me as a statement about her being unapologetically Black. My family and I watched in amazement. It was so cool. Then we hung on every word she said. I let go of all the racism, sexism, homophobia, and more I see around me every day and was just in the moment, and I am not at all an "in-the-moment" kind of gal.
I loved her indirect nod to President Barack Obama and her direct nod to President-elect Joe Biden with her reference to his "audacity" to take the less traveled road of choosing a woman, and a Black woman at that, to be his running mate. I loved that she paid homage to her mother and to the women, the Black women, Asian women, Latinas, American Indian women who came before her. To paraphrase Shirley Chisholm, the first woman—a Black woman—to run for president, the path for the next woman to run for president and vice president and take one of those offices should be a little smoother because of Kamala Harris.
Another thing my husband, Jacob, and I liked is that the Harris family is a multiracial family like ours. It's one thing to see your family reflected on commercials, which is a relatively new phenomenon, but it is another thing to see it reflected on stage in the vice president's family.
My 18-year-old daughter recognizes how important Harris' election as vice president is for women and appreciates that many Black and South Asian girls and women see themselves in the vice president-elect. And she is glad that little girls will grow up knowing a woman can be vice president of the United States, and hopefully, president someday. My daughter admires all that Harris has accomplished, but personally, she sees herself in more progressive politicians. In a way, to her, the election of Harris represents a reality that a Black woman—or really any person—can only be elected as US president or vice president if they are more centrist in their politics.
I agree with my daughter that Harris would not be the vice president if she were far more progressive, though I still fully appreciate the accomplishment in a way that many progressive young women do not.
---
Wish Pandey (CAS'24); she and her family are South Asian immigrants, from Nepal
We came here from Nepal when I was two years old. Kamala's story really resonated with us, it was a surreal and emotional moment. My mom was starstruck. She saw some of herself in Kamala's mom and adapting to a new country. They both came here around the same time, in their early 20s.
It was like a victory for women of all races and ethnicities around the world. It motivates me to also follow my dreams, especially since I'm also interested in justice and law, which she specializes in. She's such a fighter, she's so resilient, she's so unapologetically herself. That's definitely something I want to embody myself.
My younger sister is 11. It was a really inspiring moment for her. She was just staring at the TV and smiling. It reminded me of how I felt when Obama won in 2008. It was just a really hopeful moment in our country. I'm glad my sister got to experience that. She definitely saw that she has the possibility to do anything—especially when Kamala said, "I may be the first, but I won't be the last."
My father said, "Wow, anything is possible in this country." He's happy his daughters can have a role model now, someone to look up to in office. It makes me feel like I can dream big—and be ambitious.
I turned 18 in April. I loved filling out my ballot. I was actually doing something in person—at Brookline Town Hall. I got to participate in one of the most historic elections in history.
---
Dominique McClean (LAW'21), president of the LAW Student Government Association
So many of us have been holding four years of stress in our bodies—you don't realize how heavy it is until it's gone. Kamala is a Black woman like me, she's a member of our sorority, Alpha Kappa Alpha. Someone who is your sister is going to be in the White House. We're pretty pumped. I feel able to be solution-oriented again.
As excited as I am about Kamala and Biden, things were sort of messed up before them. How do we take this moment and look forward to the future but also prepare ourselves to call on the two of them? Are we going to get stimulus checks, are we going to look at evictions, people who might be losing their homes?
I just want to know what is coming, what to keep an eye on. This is the world I'm graduating into. Honestly, these have been the most stressful four years of my life. I'm from inner city Boston. These things affect me and the people in my family. We're pumped, but people have been suffering.
---
Jasmine Gonzales Rose, LAW professor of law and Center for Antiracist Research associate director of policy
Suddenly my phone started blowing up with texts. My mother and daughter were within earshot, and I shouted out to them. "Pennsylvania has been called!" There was a huge sigh of relief. I thought we were all going to cry. Then we all looked at each other, three generations of females, and smiled. And I knew we were thinking the same thing: Kamala Harris!
My mother and I watched [her] speech live on my laptop. My 13-year-old daughter watched it on her iPhone. My teen was tired but nothing was going to prevent her from watching it. When Kamala Harris took the stage, we were flooded with a sense of pride. After four years of retrenchment and hundreds of years of no representation by women in the executive branch, we finally have the first woman, and she's a woman of color, a child of immigrants, a biracial person!
I felt so happy for my daughter that someone who looked like her will soon be in the second highest office of the country. But I felt equally happy for my five-year-old son. The election of Kamala Harris is equally, if not more important, for allowing boys to see women as leaders. As my son learns about the world around him, I want proof that females—and people of all gender identities—can do anything.
---
Karen Antman, dean of the School of Medicine and provost of the Medical Campus
It is about time. Many nations have had women prime ministers or presidents—many who have done exceptionally well. It's great that Kamala Harris is an accomplished Black and Asian woman. We need role models for all of our young girls. And she certainly looked like she was having fun Saturday night.
It struck me that she pointed out that women gained the right to vote with the ratification of the 19th Amendment in 1920—100 years ago. She didn't say it, but what took so long?
We should have had a woman VP long ago, and a president, too. Many other countries have had women leaders, and they have done well. It begs the question, why hasn't it happened here in the United States?
I'm glad I have had the opportunity to be the dean of a medical school, a position held by few women even now. Kamala Harris is clearly smart and a self-starter. I'm glad to see her being recognized for her prior accomplishments and given the opportunity to take on this incredibly important responsibility.
---
Zowie Rico (CAS'23)
It definitely feels more within the realm of possibility for me, my friends, and my sisters to become the VP or president of the United States now that we have our first VP woman of color. It feels like a lot of doors have opened.
---
Noor Siddiqui (CGS'19, Sargent'21)
This was the first presidential election I voted in. My parents are immigrants from Pakistan. We are Muslim Americans. My parents emigrated so my dad, who is a physician, could do his residency at the University of Buffalo in New York. For my parents, and especially my mom, the results of 2016, when Trump won, were really difficult. They came to this country for so many possibilities—a greater life for themselves and their children. To see what happened in 2016, I remember my mom saying, "This is not the America we immigrated to."
When my mom called me, she kept saying, "I can't believe it, I can't believe it." To hear the relief in her voice was just magical.
To see Kamala get elected and now be called Madam VP, it's chilling to talk about. To see those little girls with her [on stage Saturday night] gave me so much hope.
---
Claire Lawry (CAS'20)
I am thrilled that we elected a Black, Indian, and HBCU-attended woman who demands that mass incarceration, systemic racism, and sexism be addressed. We also elected a former prosecutor who has reinforced many abusive facets of our criminal justice system. We can critically demand more while also celebrating this historic win. We have a long way to go, and this is a monumental step forward.
---
Andrea Taylor (COM'68), BU senior diversity officer and former BU trustee
Kamala Harris represents a beginning of a new era in American democracy and politics and opens the door of possibility and opportunity for the present and future generations in a way beyond imagination. It's very, very exciting to see her, the first woman to be elected to a national office, the first person of African descent, her father's Jamaican heritage, the first person who attended and graduated from an HBCU, the first Indian American—she's broken many, many barriers.
In this moment we need to heal, we need to bring back the values of democracy. She represents an opportunity for everyone to see themselves in this government—this government that really has so many challenges, the pandemic, the climate change issues, the racial issues. She seems to be a woman just for the time.
Kamala Harris and the president-elect seem to have a good working rapport. It will be interesting to see how this new relationship that's never existed between a president and vice president will play out.
I cried when I got the news. She stands on the shoulders of a lot of other people and women and movements and efforts to promote and protect voting rights. There are two women that come to my mind that I would just like to give a shout-out to—the first is Fannie Lou Hamer. She was on the front lines of getting women involved in the political process. She helped establish the National Women's Political Caucus. She organized Mississippi's Freedom Summer along with the Student Nonviolent Coordinating Committee. Fannie Lou Hamer, this one's for you!
The other woman is Shirley Chisholm, the first African American woman elected to Congress, one of the founders of the Congressional Black Caucus and of the National Organization for Women.
That was the 20th century. This brings new energy and new hope and new opportunity to the 21st century and for the possibilities of a new generation of young people who are emerging, and young women who are watching, and developing their own capacity and potential to be changemakers in a world where, by the time they reach young adulthood, people of color will be 45 percent of the population.
When President Obama was elected—I never thought we would see that. Once the door opened, it provided light and a direction and possibility. This is absolutely fabulous because of the gender breakthrough. Barriers should start to dissolve, people should be judged, as Dr. King [GRS'55, Hon.'59] would say, on the content of their character. There should be no barriers to their pursuing whatever opportunities they want. Hopefully, that will be the standard going forward.
---
Sarah Sherman Stokes, LAW clinical associate professor of law and Immigrants' Rights and Human Trafficking Clinic associate director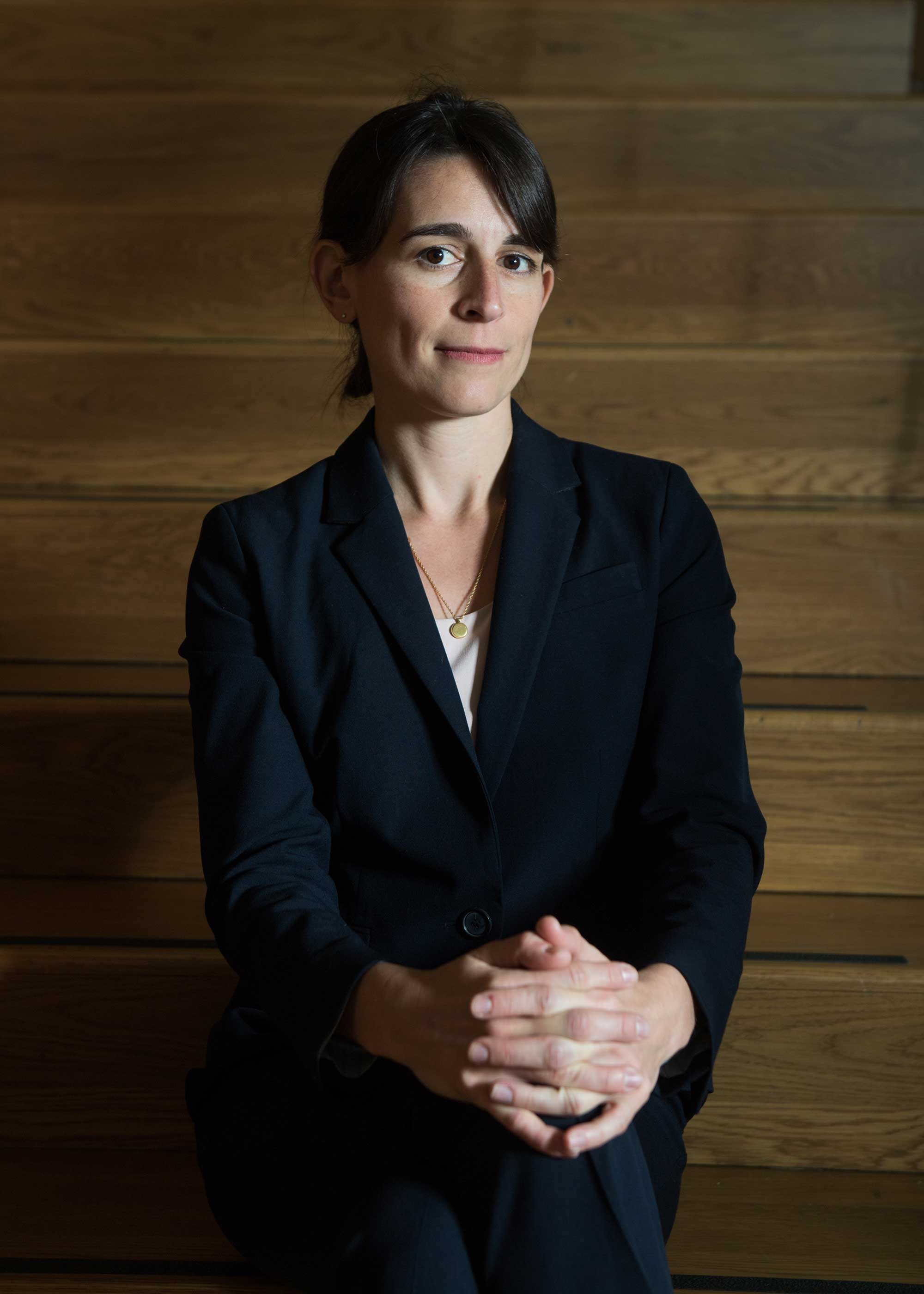 Yesterday I started my immigration law class by saying, "I'm not going to talk about partisan politics, but I am going to talk about politics insofar as they impact immigrant communities." I showed a video of Kamala Harris' ancestral village in India celebrating and spent just a few minutes talking about how impactful it is to have a daughter of immigrants get to the White House.
I also want to say that as a white woman, there's a reckoning that has to happen with the 70 million people who looked at Trump and said, "I want more of this." We white people have a lot of work to do to thank the Black women and the immigrant communities who made this election possible.
As a white woman, I feel like I have an obligation to the people who do the hard work and the heavy lifting to hold people in power accountable, to make sure the people who were on the ground and helped win this election for Democrats reap the benefits of that.
This means a lot for me as a woman. It means a lot for me as a parent to be able to show my sons that women occupy positions of power and deserve positions of power—especially women of color—and to be able to say to them that truth matters and kindness matters and when you tell the truth and you do the right thing, you can win.
---
Stephannie Joseph (COM'23)
I had chills when I heard the news. I couldn't believe it was real. My mother is from Sierra Leone, my dad is from Haiti. I identify with Kamala as the daughter of immigrants and with the barriers she overcame. She's opening a huge door for women of color.
I called my mother immediately when I heard the news. That we're able to have a Black female in the White House is something she's never seen before, something we didn't know if it was possible. We were just ecstatic. Kamala's smile on Saturday night was so bright—I think it describes our future.
---
Briana Cardwell (LAW'20), Central West Justice Center staff attorney; she represents clients who are immigrants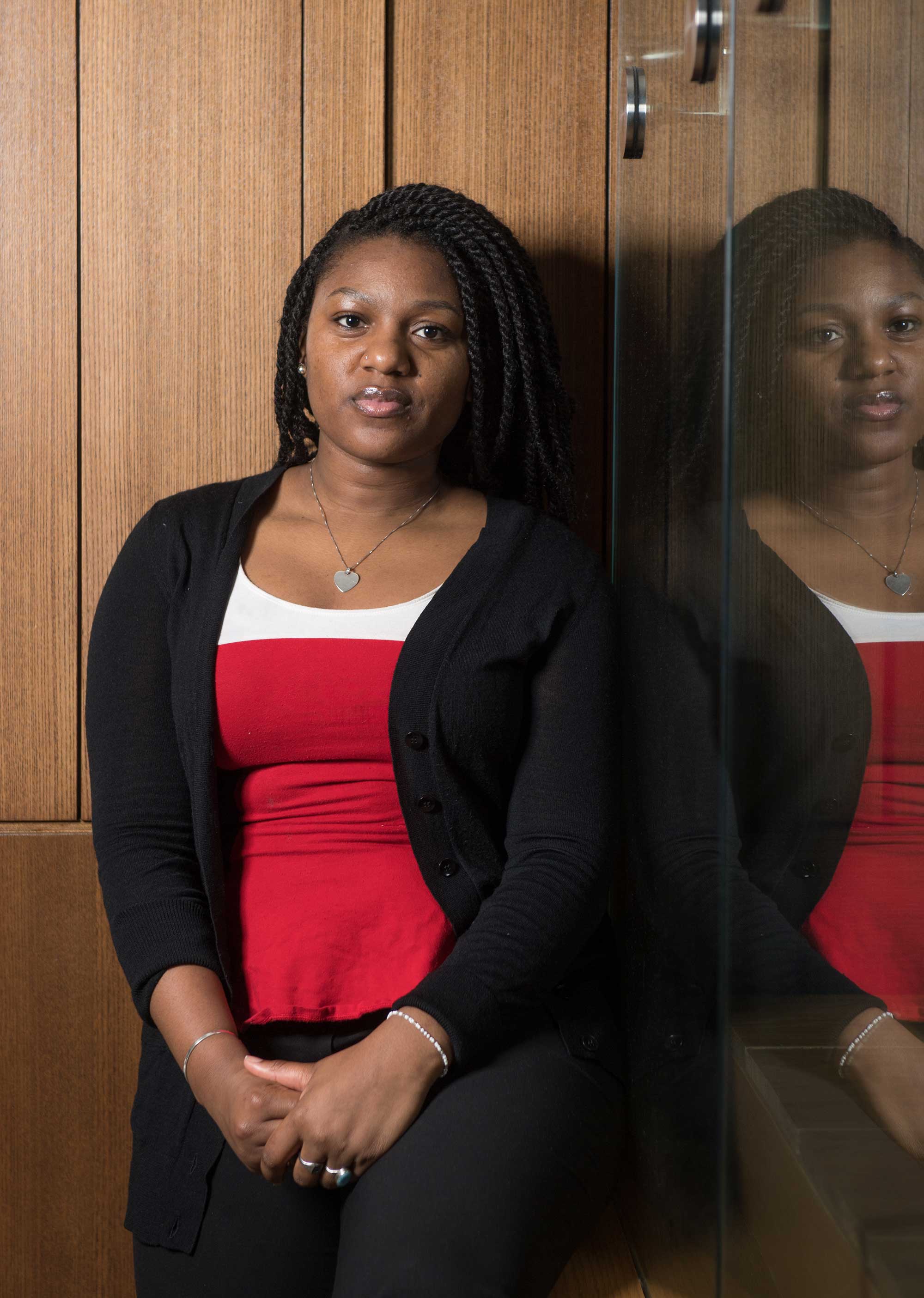 It's complicated because I feel, after 2016, more skeptical, less trusting of this country. I know that we had to pick Biden because our lives and our safety were at risk, but Biden wasn't the perfect option. And so Kamala Harris—I know her history as a prosecutor, but I've decided I'm going to be forgiving and give her a chance to show us what she's willing to do.
I want to see what she does before I let my guard down and trust again. So even though she's there, Obama was there, too, and he was still limited in what he could do. I am open and I am hopeful that something good will come, but I'm not overly optimistic and I'm not expecting something fabulous until I see it.
I've talked with my mom and my grandma about Harris' victory and we're really happy that it's not Trump anymore. We're going from overt racism to the regular subtle, not as obvious racism. I've talked to my friends and all of us are kind of on the same page: Okay, cool, she's in the office. We've seen this story time and time again. You have to show us at this point that you have our best interests at heart.
She is a Black woman, so I can connect with that more. I'm still in shock—the shock of Trump, the shock of how things played out. I need time. A Black woman like Rachael Rollins, I adore her. I was so excited when she became [Suffolk County] district attorney. I was so excited when Ayanna Pressley [US Rep., Mass. 7th] got elected, and reelected. I was so excited for Alexandria Ocasio-Cortez [CAS'11] [US Rep., N.Y. 14th] and all those other women.
---
Jade Brown (LAW'16), LAW lecturer and clinical instructor
Watching Kamala Harris ascend to that podium as the first woman, first African American vice president-elect—that was a moment I will never forget. I am so immensely proud of her and what she has accomplished.
It's something I hoped to see and that I thought was very possible [a woman of color as the vice president]. The reason is because of all the women who came before Kamala. We've seen Ayanna Pressley ascend to Congress, Rachel Rollins ascend to be district attorney, Kimberly Budd be nominated as chief justice of the highest court in Massachusetts.
I think when you see people like Kamala, the possibilities start to change. You start to think, when are we going to have the first female president, and even beyond that, the first female president of color?
What's possible for me today is greatly influenced by what I've seen over the last three or four years in terms of how women have progressed in this country and how women of color have taken seats at tables where they weren't before.
My parents are from Jamaica. When Harris was selected as the vice presidential candidate, there was a sense of pride that it is the daughter of an immigrant, of another Jamaican, who is making this leap in history.
She personally inspires me. One of the things she said in her speech was so profound for me—that she's the first female vice president-elect, but certainly not the last, that she hoped this would inspire young girls everywhere to dream with ambition.
---
Barbara Lee (SSW'84), founding head of Barbara Lee Political Office; she has helped elect 170 women in 33 states, including every current woman Democratic senator and governor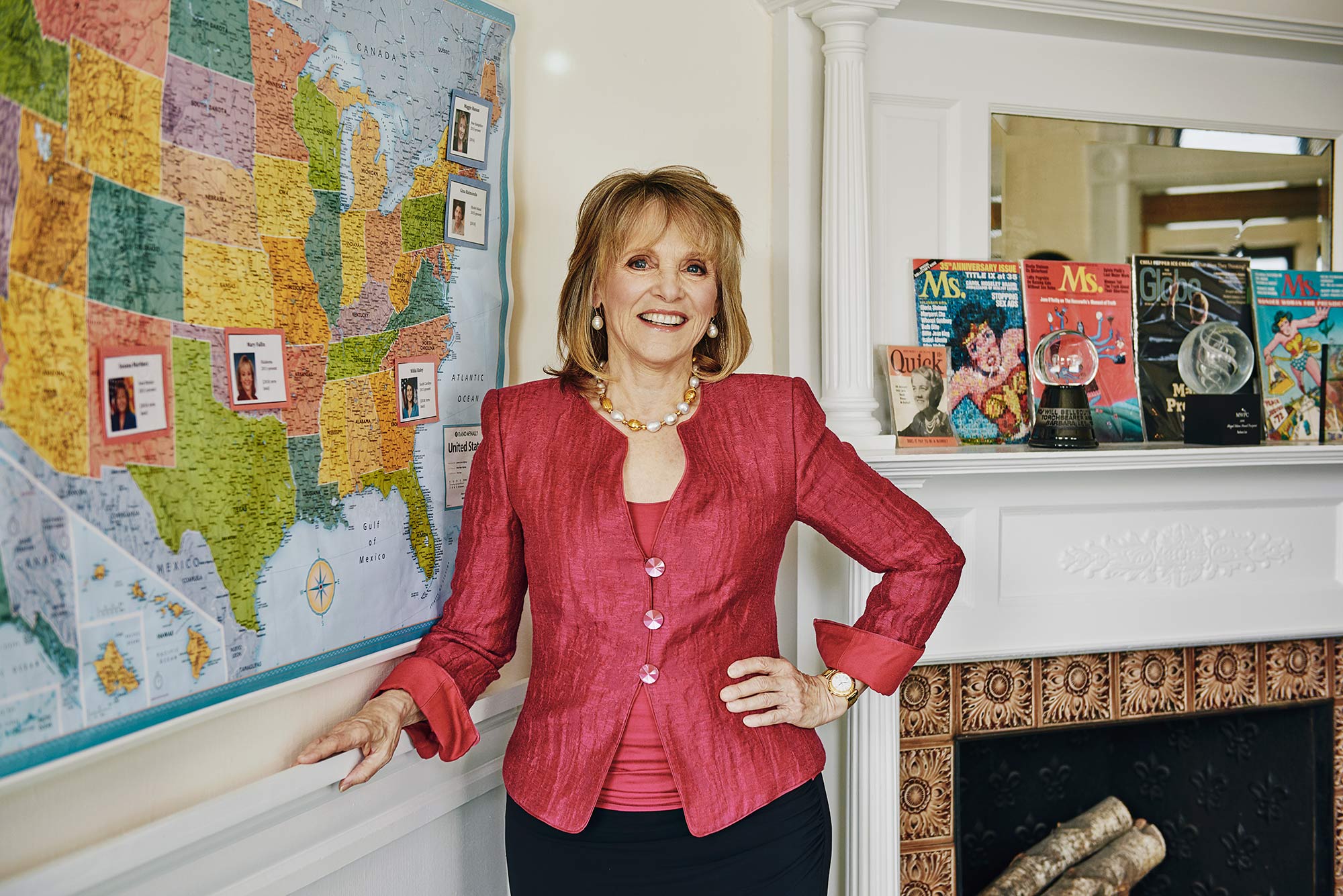 As the first woman—and first woman of color—ever elected vice president, Senator Harris' victory has been hundreds of years in the making, and politics in our country will never be the same.
It is so fitting that this monumental election took place in 2020, during the 100th anniversary of the passing of the 19th Amendment, when women got the right to vote. Senator Harris helped bring us across the finish line, but before her, thousands of women who were brave pioneers laid the groundwork for this moment.
Vice President Kamala Harris will literally change the face of leadership, continue to challenge long-held stereotypes, and inspire countless women and girls. She will show the world what a strong woman leader looks like, and what is possible for our country.
---
Nahid Bhadelia, MED associate professor and National Emerging Infectious Diseases Laboratories infection control director
Having a woman of color as the vice president—I'm just going to say it's about time. It feels great that this ceiling has been broken, but it does feel like it took a long time to have a major part of our population be part of this government.
Harris' election is a reflection of the entire election: more Black women came out to vote—90 percent of them voted for Biden. Stacy Abrams delivered Georgia. It's not just Kamala Harris, it's Black women discovering their political power, being powerful agents of this country, and she's the epitome of it. It's a time of healing. With everything that's happened around racial justice, no matter what people say, if people can see themselves reflected in their governance, in the person that represents them, it moves the psychological soul of the country.
Having Kamala Harris become the vice president gives me the hope that the framing of the dialogue will change.
---
Marcelle Willock (Questrom'89), first Black woman to be named a MED professor emerita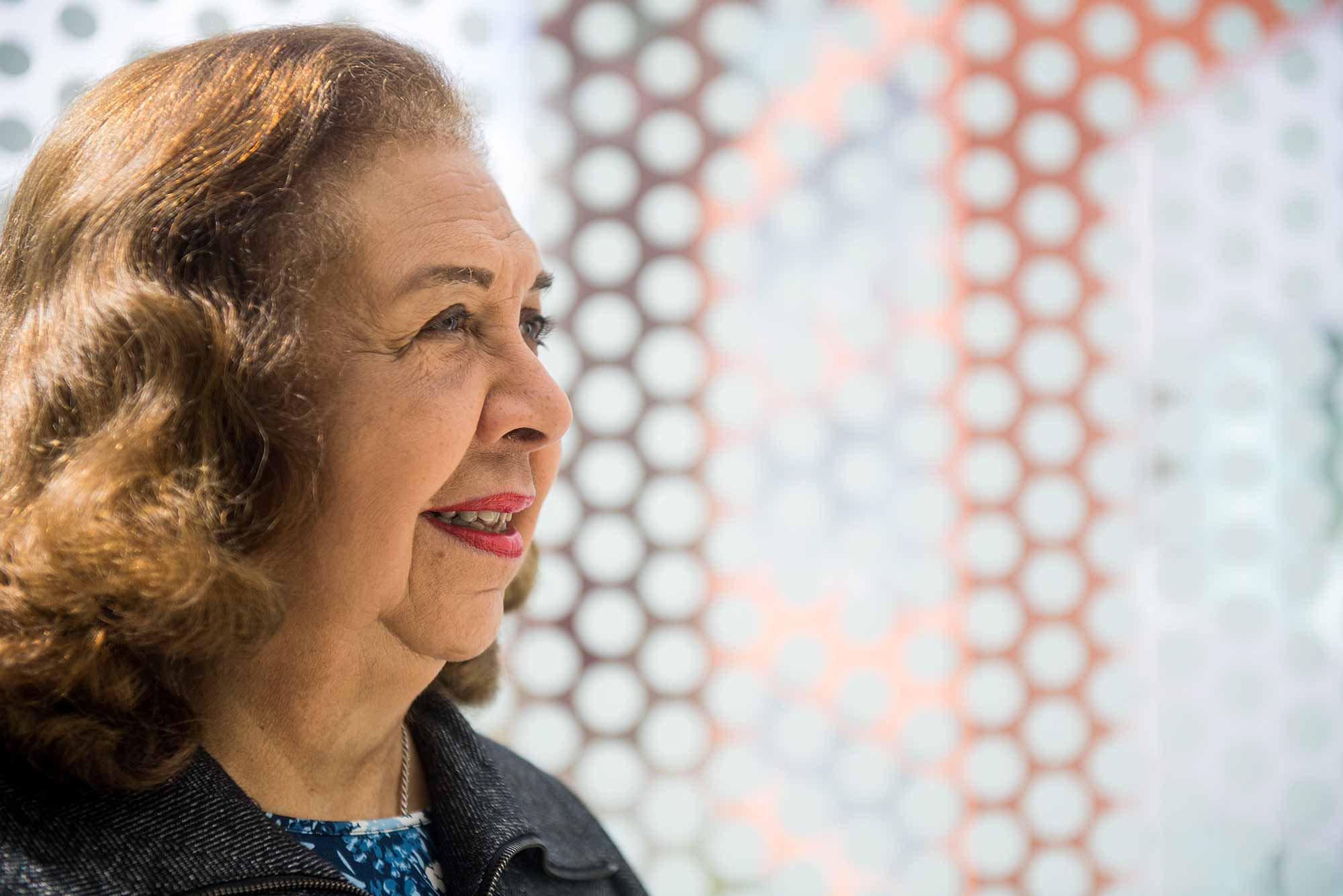 I can relate to Kamala Harris as a Black woman because I know what she's had to go through. I can also relate to Joe Biden as an older person. He has the wisdom of the old guy, he stood his course. I'm 82 years old. Many of us can relate. We resent being pigeonholed.
The press tries to categorize people. I was watching on TV when they were interviewing a lot of people on the street about Kamala. They would interview Black women and Indian women and their children. She's a woman first. We had a Black president, we cracked that line before. The woman issue was the harder line to crack. A white woman didn't do it.
The emphasis at Howard [Harris is an alumna, as is Willock] and at all the Black colleges has always been on excellence. That is the hallmark. I am not surprised that she is the vice president-elect because I know her background. You do the best you can, you're a leader as best you can be. Howard was always very inclusive so I think that's mirrored in her life, with her father being Jamaican, her mother Indian, and then she married a Jewish guy.
We're brought up as girls to be polite. How do you continue to assert yourself in a polite way? During the debate, when Pence interrupted Kamala Harris, she said, "I'm speaking, Mr. Vice President." During the first Presidential debate, when Biden and Trump had their exchange, Biden said to him, "Oh, shut up." Everybody gave him a pass. She could not have said that. Women don't get a pass.
---
Ornella Ngounou (LAW'21)
It's definitely a moment of victory—everyone is so excited to have representation. A weight has been lifted. But even as I'm excited, seeing a Black woman, a woman of color, period, holding such a high office, I'm trying to be realistic. There's still a lot of work to be done.
I identify with Kamala insomuch as she's a woman of color and she's done amazing things, but her life story is different than mine. As a woman of color, she has a voice now and I hope she will use that voice. I'm excited to see what she'll do and what impact on the community she'll have.
One of my friends has twin girls who are Black. They're six years old, they get to see a Black woman doing amazing things, to think, 'Wow, I can aspire to do that.'"
This Series
Also in
November 13, 2020

November 7, 2020

November 7, 2020