Kamala Harris's Selection for VP Marks "the End of a Void"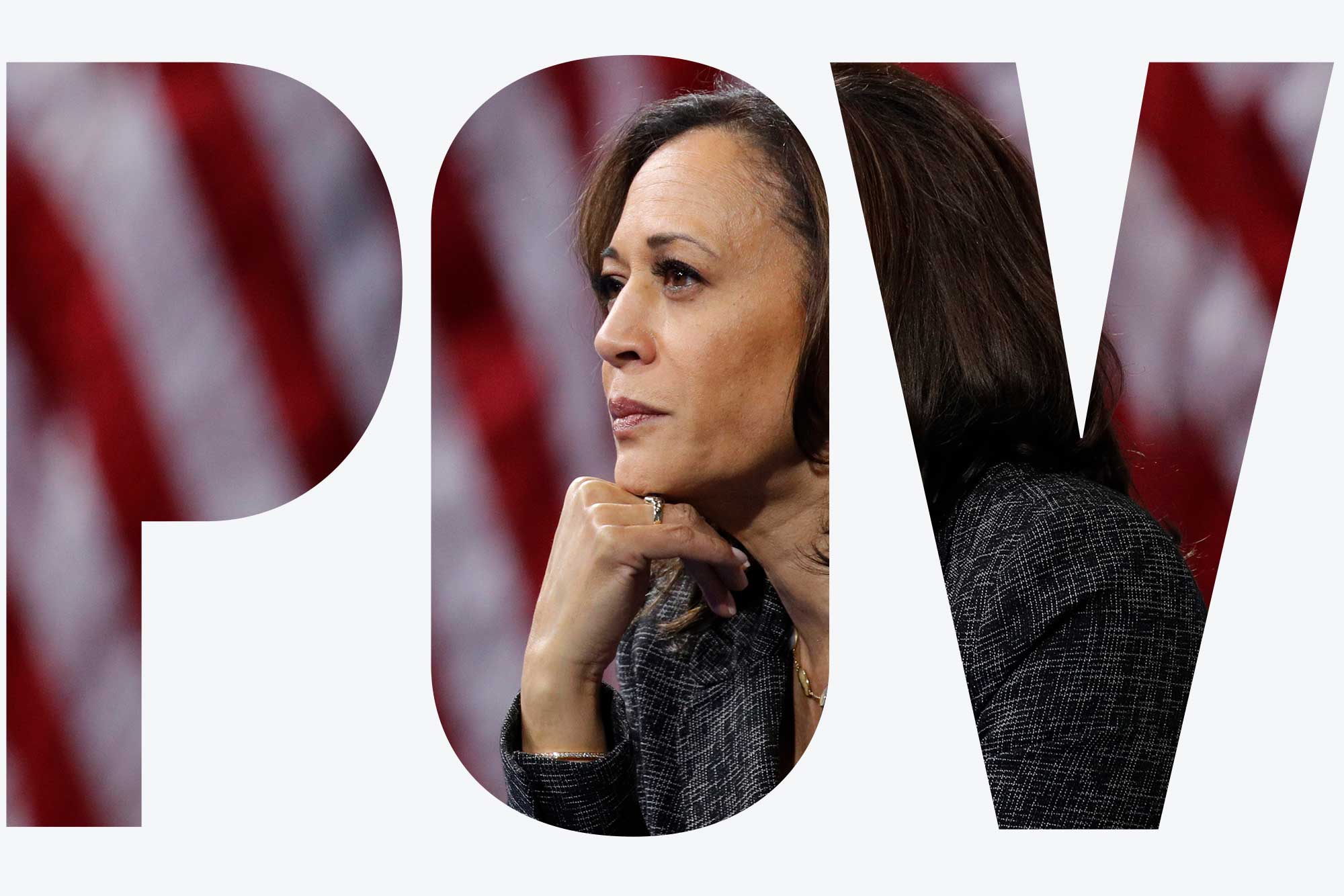 Voices & Opinion
POV: The Selection of Kamala Harris for VP Marks "the End of a Void"
Andrea Taylor (COM'68) calls it both "bold and strategic" and a chance to increase voter participation
BU alum, civil rights veteran, and former trustee Andrea Taylor was recently named the University's first senior diversity officer. BU Today asked her to share her thoughts on Joe Biden's historic choice of Kamala Harris as his vice presidential running mate.
What a difference a day makes. For the very first time in American history, the nation's voters will have a choice on the November presidential ballot that includes a woman of African and Indian descent, in a nation that has been reluctant to fully embrace the 21st-century realities of gender and racial diversity.
Joe Biden's selection of US Senator Kamala Harris (D-Calif.) as his vice presidential running mate is a game changer even before the first ballot is cast. This unprecedented move, during the time of the COVID-19 global pandemic and a simultaneous national and global awakening about racial and economic injustice in the United States and worldwide, is both bold and strategic.
Women currently represent more than half of the nation's 328 million residents in an increasingly racially and ethnically diverse population representing descendants of slaves and immigrants from every part of the globe. This milestone, like the 2008 presidential election campaign's Obama-Biden ticket, signals a seismic shift and a new vision for leadership potential in the United States.
When I heard the news of Senator Harris' selection, I had two thoughts. First is that the first female US vice president would have the potential to become the first woman president. Second, it seemed ironic that Vice President Biden made it happen given his history regarding the 1991 confirmation hearings of now Supreme Court Justice Clarence Thomas and the testimony of Professor Anita Hill.
Yet his choice seems appropriate and poignant as the nation celebrates the 100th anniversary of women's suffrage and what it means to uphold the values and vision of American democracy. Vice President Biden's selection of Harris marks the end of a void, and it brings voices to the table that have too often been mute. African American abolitionist Maria Stewart posed this question in 1832, "How long shall the fair daughters of Africa be compelled to bury their minds and talents beneath a load of pots and kettles?" 
As an African American activist, I view this moment as both an opportunity and a challenge to encourage all segments of our society to engage in the democratic process at every level—local, state, and national. Hopefully, this nomination will encourage young and old alike from each and every community to get out and vote, to actively participate, and thereby help to guide the nation's future direction.
The Biden-Harris ticket marks the end of a long, painful silence and opens the door of opportunity for a more inclusive and informed dialogue, active participation by all segments of the community, and innovative and sustainable solutions for the common good.
There is also likely to be an indelible influence on millions of young people, male and female, of all races and origins, who are watching closely to see how we adults make electoral choices and who gets to participate.
Now is the time and this is the call to action for broad participation in the 2020 electoral process. This moment underscores, loud and clear, that all are welcome as stakeholders and voters to help determine our nation's future and to help create "a more perfect union."