A Science Editor's Love Letter to Hope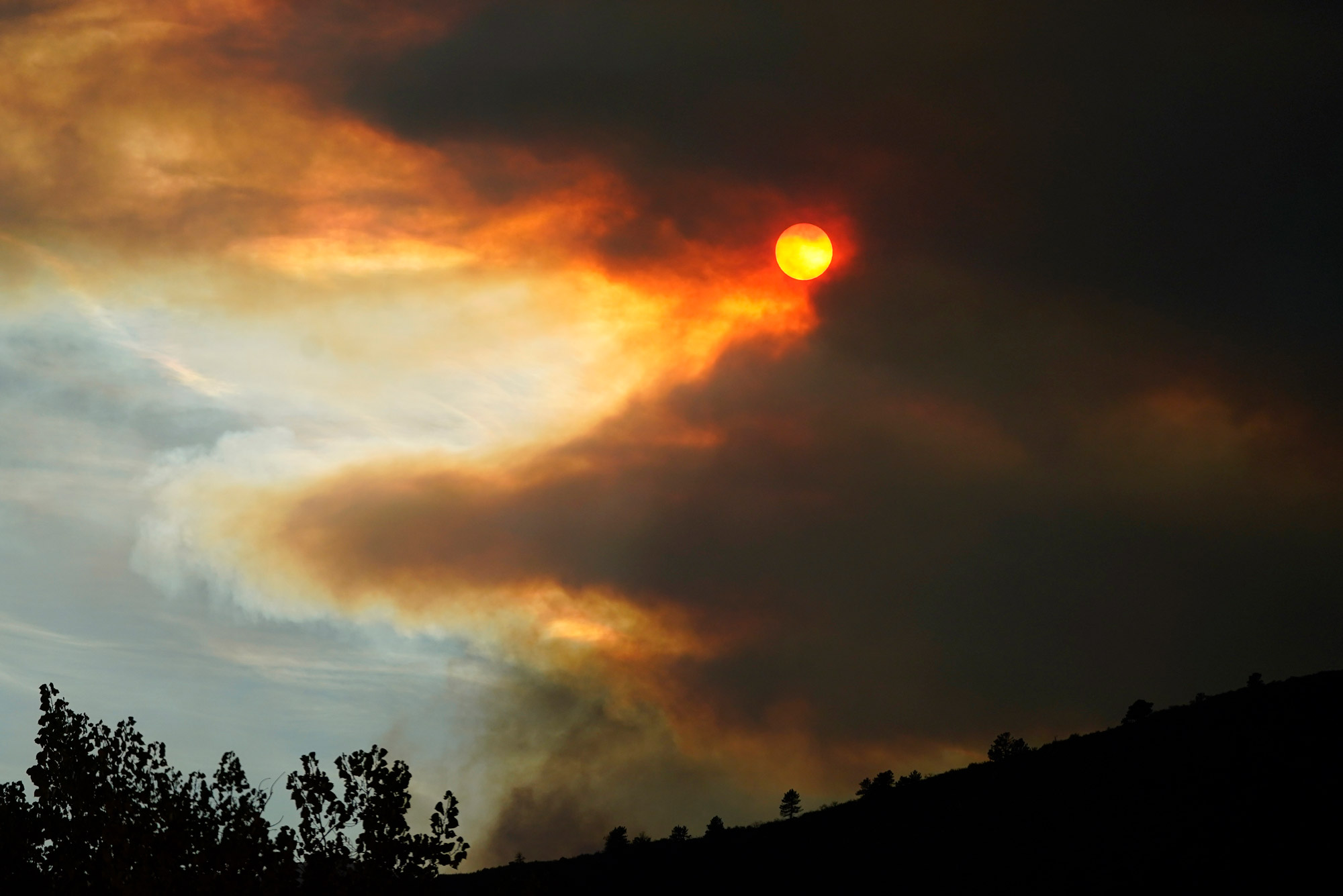 Opinion
A Science Editor's Love Letter to Hope
Science is under attack—if we turn away now, we abandon progress at the very moment we need it most
There is no human endeavor I find more inherently optimistic than the efforts of scientists. The pursuit of understanding our universe, our planet, our bodies—to know the inner workings of humans and how we fit into the greater fabric that stitches us together with all living things and organic matter. Each new discovery is born from investigation, experimentation, recalibration, and new iteration, and sometimes, by just a stroke of luck mixed with the expertise to recognize the serendipity of a breakthrough.
This pursuit, this imperfect but steadfast forward march, has been carried out millions of times by hundreds of thousands of people over thousands of years. It has lifted humans out of darkness, out of times when we feared our world more than we understood it. Electricity, printing presses, sanitation systems, refrigeration, antibiotics, vaccines, airplanes, smartphones, understanding our planet's relationship to the sun, moon, and stars—can you imagine your life without these advances?
Science is what brought us into the more educated, enlightened, and empowered state that we find ourselves in today. We are, as a human species, no longer just staying afloat in the great tidal forces of nature, we are now altering the very world in which we live and breathe. Knowing the possibilities for what might be achieved brings me hope and wonder every day—to know that scientists are on the job, doing work that aims to better my life and the lives of the people I love, that they are seeking answers for how to protect our tiny blue planet, surely a fragile and delicate treasure among a universe in which we've yet to detect other life.
But now, as misinformation swirls and evidence is pushed aside, science is under attack. Researchers are being scorned by those afraid of change.
Will we lean into science to decide the best path forward for our society, our species, our home planet? Or will we be satisfied standing still, content with the current energy, technological, and medical capabilities we have? At present, I wonder, will we choose to destroy our planet and eventually our own bodies with carbon emissions, and give up hope on containing the coronavirus pandemic? Do we so envy the very fossil fuels that now burn incessantly, clogging our lungs and those of our living, breathing forests that generate the very oxygen we would gasp for if it ran out?
How can anyone turn their back on science when it is the very thing that has propelled us forward as a species? Even the most taken-for-granted aspects of life smack of science. Anyone who has had the privilege of going to school, anyone who can read this very article, can thank the teacher who taught them how—and recognize that their teacher learned how to teach them thanks to hundreds of years of observation and experimentation. Boiled down, those lessons evolved into curricula proven to effectively help people acquire new skills, such as using a stethoscope to listen for heart arrhythmias or calculating the necessary array of steel, wood, and concrete to hold buildings and homes steady.
Even the most rural farmers of the world, who have never had the privilege of attending school or leveraging Google search, have shaped their herds and crops through selective breeding, optimizing for the most desirable traits to ensure their livestock is strong, healthy, and full of milk and meat, and that their crops are nutrient-dense and abundant. Even that farmer is a scientist at heart. And those of us who have ever botched a Thanksgiving turkey—too dry, too pink, too bland—only to come back the next year armed with new and better information to serve up the perfect plump, juicy, savory bird, we've been researchers, too.  
We as humans strive to be better. We look forward to the future and we dream up ways in which we can quash our problems, increase the amount of joy we feel, and have as much time as possible doing the things we love with the people we love. That is what science is all about. Ambition. Hope. Resolve.
This is why I became a science writer. To glimpse through the eyes of researchers and scientists, who are unwavering in their quest to make tomorrow better than today, a future with more effective treatments to cure cancers, dementias, and every imaginable disorder that causes human suffering. To envision, in all the ways, both good and bad, that we humans will further impact Earth. (Surely, surely, we can do better than fossil-fuel-powered cars, power plants, homes, and machines. We have come so far from the horse and buggy, why stop here?) 
When the news gets me down, I let scientists and their stories lift me up. (Did you know it's possible to absorb and disarm the coronavirus using a teeny, tiny "sponge" that's invisible to the naked eye? Or that magnetized stars give birth to clouds? Or that ant societies create their own antibodies against disease and even inoculate each other against infection? I mean, wow.)
Scientists aren't working just for themselves. They are doing it for all of us. Funding agencies like the National Institutes of Health and the National Science Foundation literally choose which research projects to invest in based on their potential for impact—the more impact a study can have, the more money it gets. These are government funding agencies that are demonstrating, with billions of dollars each year, that they believe in the benefits of science. So, look closely and critically at anyone in government who turns their back on scientists when the message isn't convenient for their own motives. 
Although individual researchers (and if you've ever gotten better or more informed about something through exploration or experimentation, you might see a researcher in yourself, too) are inherently biased because of their own life experiences, taken altogether, entire fields of people and their findings—scrutinized and challenged by other experts and anyone else who cares to take a deep dive into the methods, data, and evidence—represent the closest thing to "truth" that we can trust to be valid. Of course, the more we learn, the more that truth changes.
But we must embrace those changing truths. It's called adaptation—and it's necessary for the survival of a species. If we do not meet this moment and make evidence-based decisions about the health of all people and our planet, we turn our back on the progress that has defined the human species since we first stood up and learned to make stone tools and fire, through trial and error, experiment and failure, and no doubt a bit of good luck. All because we hoped for more.