Joe Biden Will Be the Oldest President Elected. Is That Worrisome?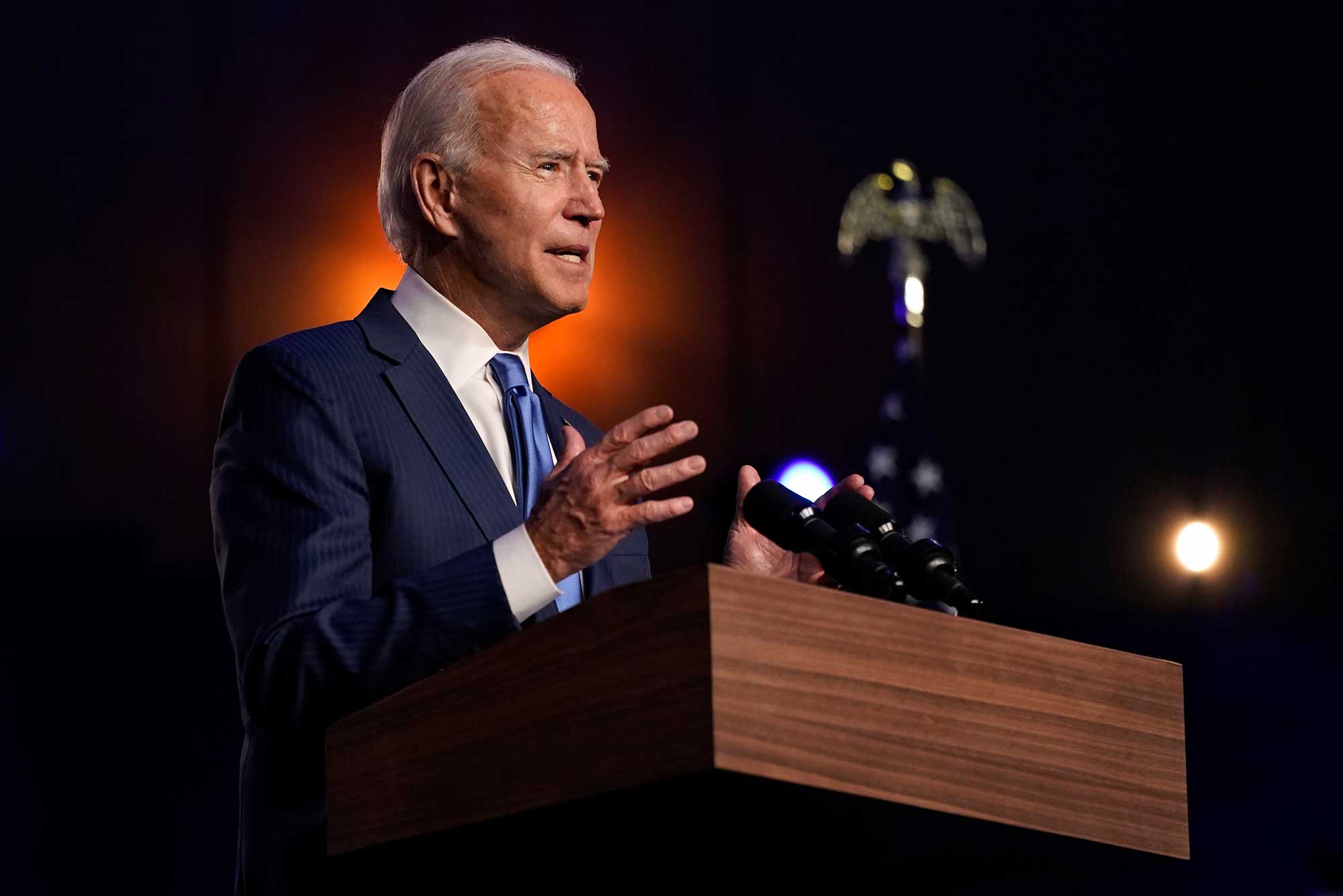 Cognition & Age
Joe Biden Will Be the Oldest President Elected. Is That Worrisome?
MED neurologist and memory expert Andrew Budson explains what happens to the brain after 70
With the announcement Saturday, November 7, that Joe Biden had won the Electoral College, the nation has elected the oldest president in US history. At 77 (78 on November 20), Biden is the same age Ronald Reagan was when he finished his second term. It was hardly surprising that during the 2020 campaign, there were a few questions about Biden's physical and mental fitness. That's politics as usual. But should voters be worried about a president closer to 80 than 70?
What happens to the bodies of people in their 70s is readily apparent. But what happens to their brains can be harder to see. BU Today turned to Andrew Budson, a BU School of Medicine professor of neurology, chief of cognitive and behavioral neurology at the Veterans Affairs Boston Healthcare System, and the author of Seven Steps to Managing Your Memory: What's Normal, What's Not, and What to Do About It (coauthored with Maureen K. O'Connor, a MED assistant professor of neurology). Budson was happy to talk about how aging affects memory and decision-making in older people, as long as it's clear he is not referring specifically to the next president.
BU Today:
At what age does cognitive decline usually begin?
Andrew Budson: There are some cognitive functions, including processing speed (such as mental arithmetic), that actually peak in your 20s and 30s—and then go downhill in a straight line. Many others—including memory, reasoning, and spatial ability—might drop a small amount from after age 30, but can remain quite stable over the years, as long as no brain disease is developing.
BU Today:
At the age of 80, what percentage of the population has experienced serious cognitive decline?
Andrew Budson: From ages 60 to 70, there is a gradual increase in brain diseases, such that by age 70, slightly less than 10 percent of people are experiencing dementia. Dementia means that cognitive decline is severe enough to interfere with daily function. The most common brain diseases in late life are tiny strokes and Alzheimer's disease. By age 80, approximately one-third of individuals have dementia, and by age 90, more than half have dementia.
BU Today:
Does cognitive decline progress at a uniform rate, or does it speed up and slow down over the course of time?
Andrew Budson: If we look at your chances of developing dementia between ages 60 and 70, it is a fairly gradual increase in risk, but then after age 70, your risk does go up more steeply.
BU Today:
Are there specific brain functions that tend to go first? Memory? Spatial relations?
Andrew Budson: Well, if we're talking about healthy aging, then processing speed is the first to be affected. If you are developing tiny strokes, then doing activities that involve a lot of complicated steps are affected, such as preparing your taxes, balancing your checkbook, and paying bills. If you are beginning to show signs of Alzheimer's disease, then your memory will be affected first.
BU Today:
How does cognitive decline affect decision-making?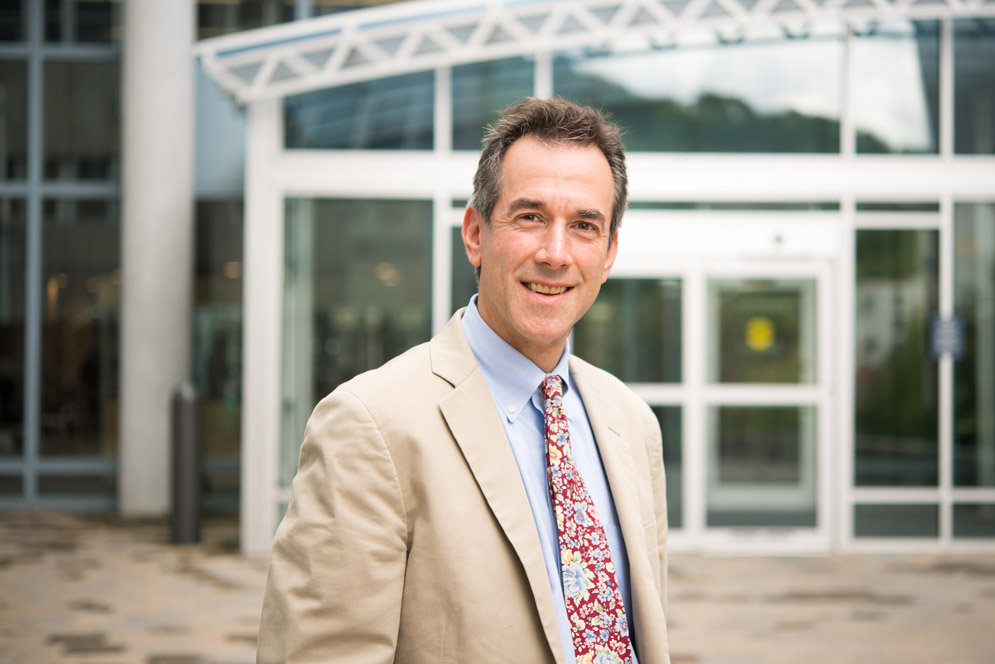 Andrew Budson: The reason cognitive decline affects decision-making is because it becomes difficult to keep all the important factors in mind that one needs to consider when making decisions. For example, if you were deciding between two houses to purchase, you'd need to keep track of the number of bedrooms and bathrooms in each house, how the size of the family rooms and kitchens compare, how much repair work is needed on each, whether there's room for your brother to visit, where your daughter can play her drum set, what the neighborhood is like, how close the schools are, and a host of other information. With cognitive decline, you can't keep all that information in mind, and thus you end up not making the best decisions.
BU Today:
Are there external factors that influence cognitive decline?
Andrew Budson: In addition to what we have discussed, cognitive decline could also arise from other neurological problems, including brain tumors and head trauma, as well as medical problems, such as infections or problems with the heart, lungs, liver, and kidneys.
BU Today:
Does diet and exercise play a role?
Andrew Budson: There is much research to show that you can reduce your risk of cognitive decline by eating a Mediterranean-style diet and engaging in aerobic exercise regularly.
BU Today:
What about stress?
Andrew Budson: The stress that most of us experience related to our work or our family can impair our thinking and memory at that moment, but it does not cause permanent cognitive decline. For example, if you are preoccupied with a work deadline or the illness of a family member, it may be difficult to focus on anything else, and therefore your attention and memory for other matters will be reduced. But these types of stresses do not cause permanent cognitive decline.
BU Today:
Are there also genetic factors?
Andrew Budson: Brain disease, including Alzheimer's and strokes, can run in the family. If one or both run in your family, it will put you at a higher risk of developing those brain diseases and cognitive decline.
BU Today:
How is mental acuity measured?
Andrew Budson: Mental acuity can be measured by a variety of pencil-and-paper or computerized tests of thinking and memory. However, for most people who are working at a cognitively demanding job, job performance may be a highly sensitive measure of cognitive decline.