With Commencement right around the corner, you'll soon bid goodbye to your home away from home. But there's no need to worry—once a Terrier, always a Terrier.
While we can't wait to share all the benefits and pride that come along with your new status as a BU alum, we know you're still finding your footing in the real world. No matter where the next phase of your journey takes you, your BU Terrier family will be cheering you on every step of the way!
Step on the BU Seal
Speaking of steps…it's been four long years of waiting (for most of you, we see you seal-steppers) but it's finally time to take that last leap off the granite and onto black stone and bronze!
Update: If you joined us on Marsh Plaza Saturday, May 15 between 1-4 PM or Sunday, May 16 between 2-6 PM, click here to access your photos.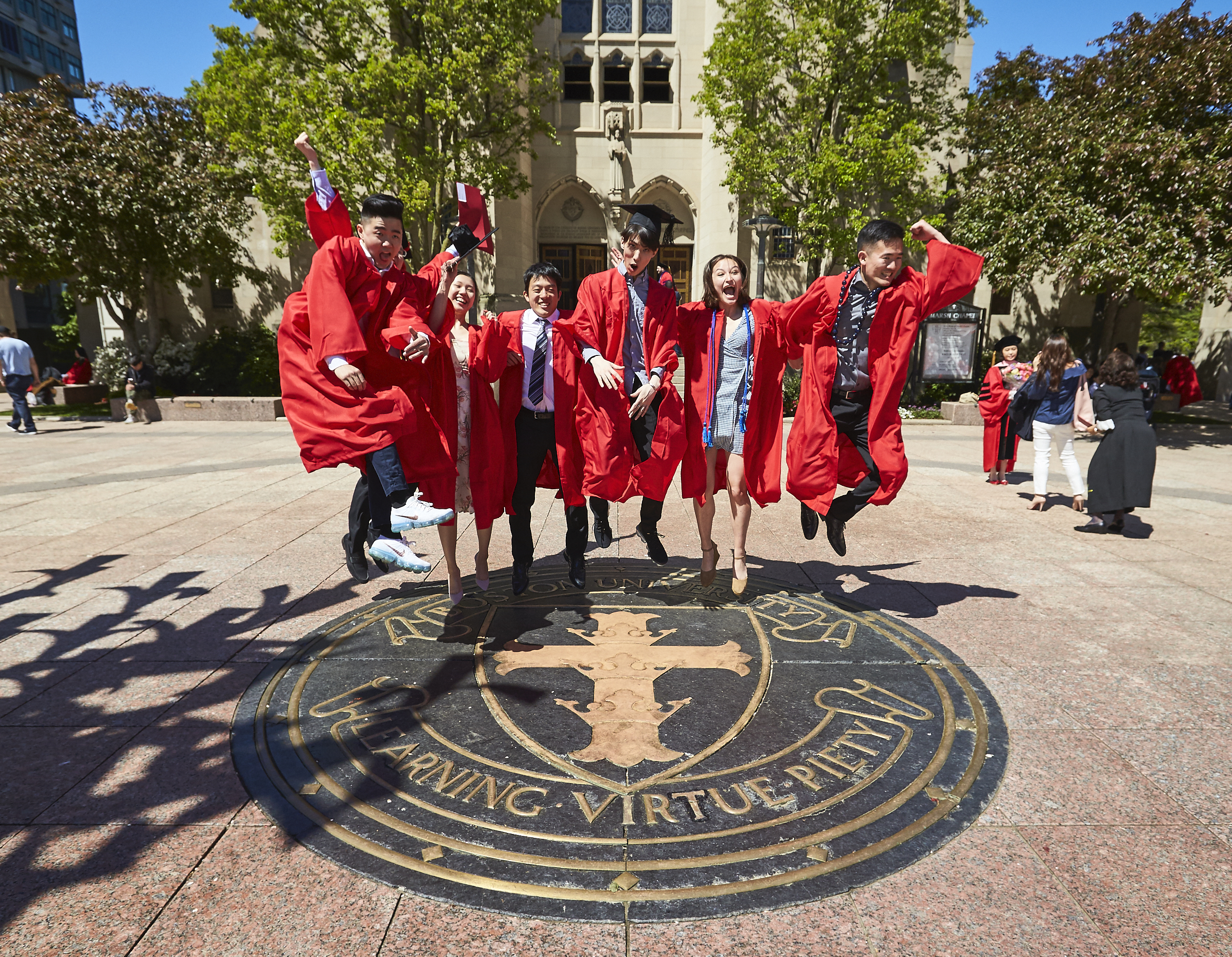 Join us on Marsh Plaza to receive your free, professional photos and sign the 2021 Class Banner.
Saturday, May 15
1 – 5 PM
Sunday, May 16
2 – 6 PM
Can't make it to Marsh Plaza?
We've put together a virtual Zoom background and a few easy steps (see what we did there?) to help you celebrate this BU tradition wherever you are.
Share your own celebrations
We'd love to see how you're commemorating this amazing accomplishment on and off-campus! Share photos and videos of your personal celebrations on social media using #BU2021 and they'll pop up below. Looking to add some BU flair to your next TikTok video or need a Zoom background for that virtual graduation party? Click here.
Follow us on social media
Connect with us now on Facebook, LinkedIn, Twitter, Instagram, YouTube, and Flickr to keep up with everything happening in BU's alumni community.