BU Connects is a platform exclusively for Boston University alumni, students, faculty, and staff that brings Terriers together for personal and professional networking on a global scale.
What can BU Connects do for you?
Key features:
Networking directory:
Share in the unique advantages of the BU alumni network—346,000 strong, all around the world. Browse the directory based on location, employment, education, and more to find the right connections and those willing to help.
Industry and affinity groups:
Join groups based on your industry or a shared affinity to have a dialogue, share opportunities, and expand your personal and professional networks.
Current industry and affinity networks

Mentoring:
Join in the proud tradition of Terriers helping Terriers by identifying yourself as a potential mentor or searching for a mentor who can offer career guidance and support.

Find or post a job / internship:
Whether you are looking to find or fill a job, BU Connects is the place to start. You can post open job or internship opportunities at your company or organization and browse current offerings from places looking to hire BU talent.
BU Connects mobile app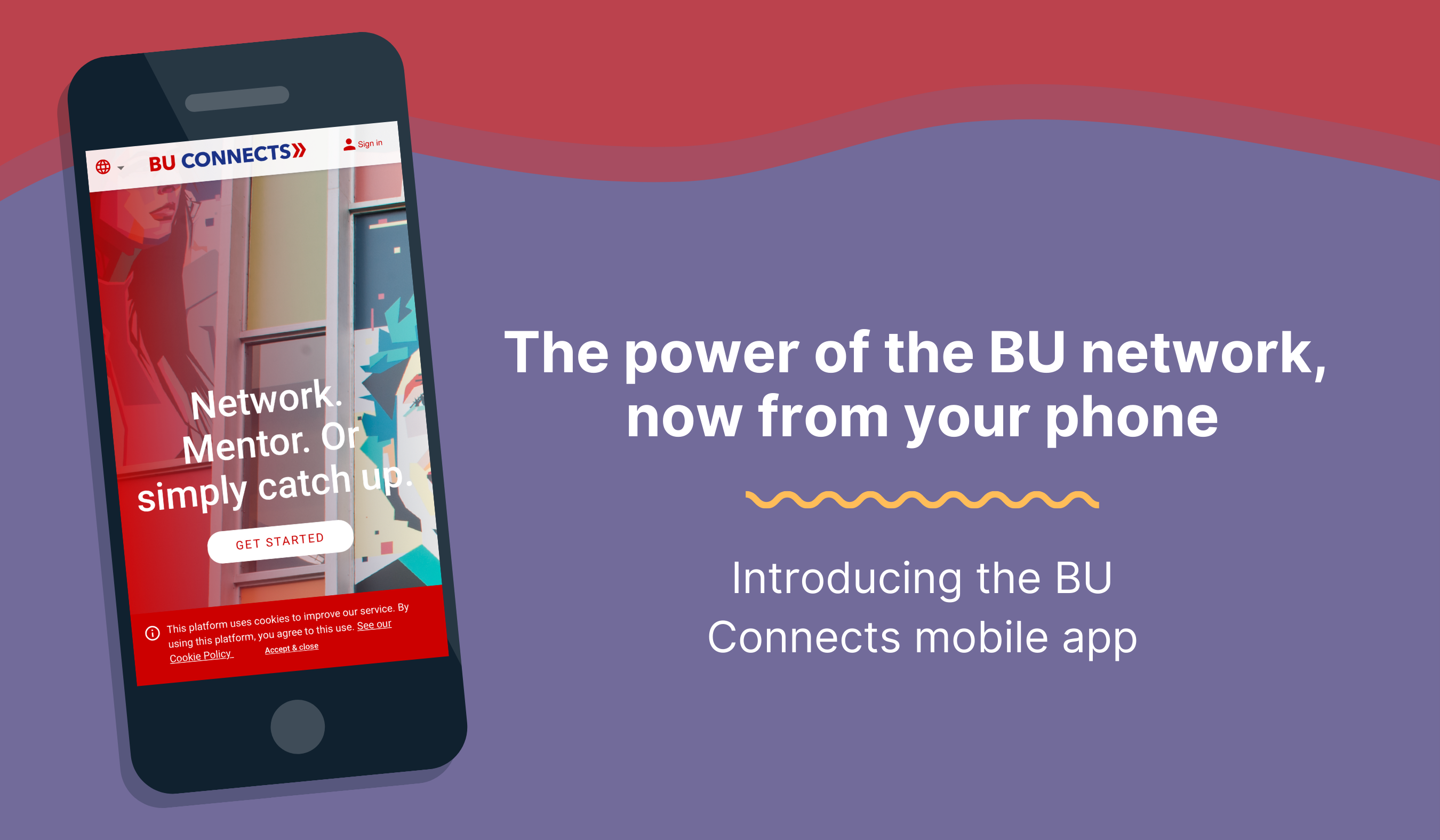 How to download the app
FAQs
What is the purpose of BU Connects?
How does it work?
Who are the members?
How will BU Connects overlap with other existing offerings for alumni and students?