What Is Wellbeing?
How you feel matters.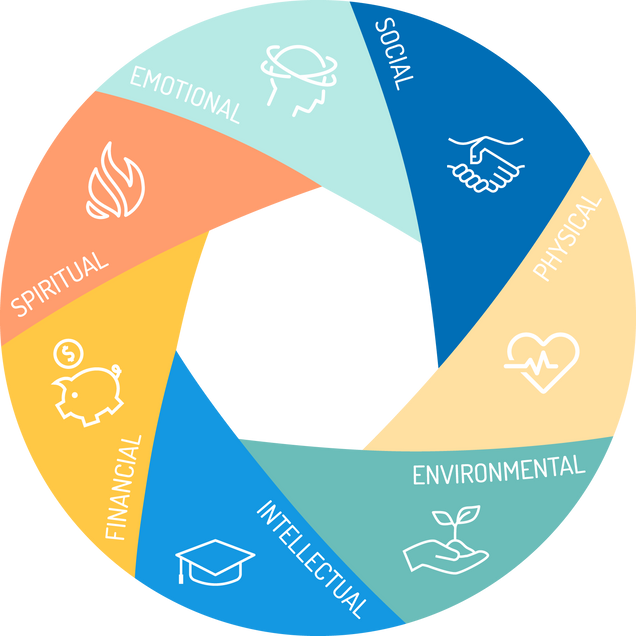 Wellbeing is an active, lifelong process of learning what makes you feel balanced and well in all areas of your life. It's educating yourself about the ways in which you can access resources that contribute to your overall satisfaction, regardless of ups and downs. It's about how you feel.
The first foundation of an individual's wellbeing is having their basic, or core, needs met. Think about Maslow's Hierarchy of Needs. A human has some physiological needs in order to survive — things such as air, water, food, shelter, sleep, and clothing.
In addition to core needs, humans have seven interconnected dimensions that create their holistic wellbeing. Throughout your life, different dimensions will command more or less of your attention, but all of them work together to promote resilience and good health. Wellbeing is an evolving state that allows you to achieve your personal goals where you live, learn, work, and play.
Check out simple ways to improve your wellbeing and how to start a wellbeing routine.
Learn More about It